Exploring Chevy SUV's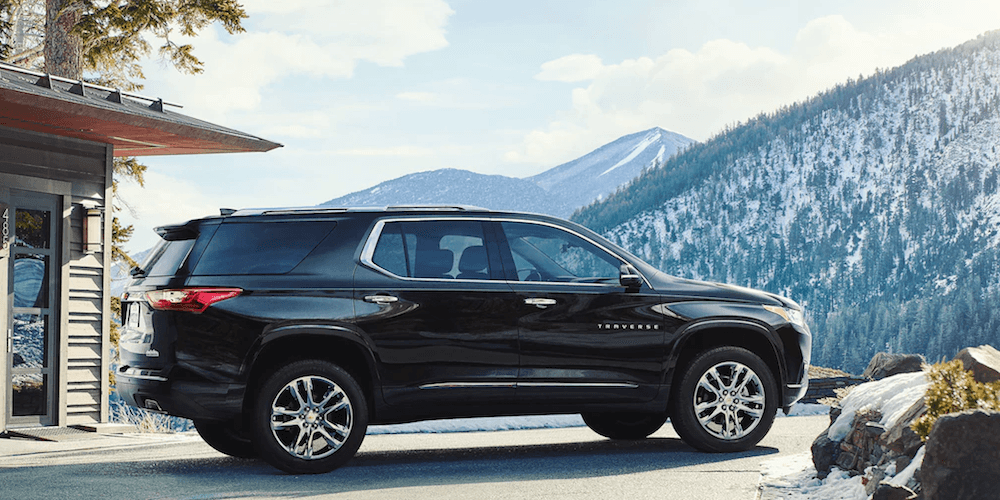 What are you looking for in a crossover or SUV?
Of course, style and interior design is bound to come into play, but that applies to any and every vehicle segment. For crossover and SUV, buyers are usually in search of multi-passenger accommodations, and a blend of agile car-like drivability and capable truck-like utility. Perhaps you need to prioritize passenger space, cargo space, or a combination of the two. Maybe it's equally as important for you to balance power and towing capacity with overall fuel economy.  And like so many prospective buyers, your final decision is probably influenced by budget, as well.
At the end of the day, most crossover and SUV customers have been conditioned to want it all. More so than any other vehicle segment, the SUV market is inundated with offerings, all of which aim to accommodate the diverse demands of its customer base. More than just the features listed above, they aim to offer accommodating interior design and a wealth of technologies designed to enhance the passenger experience.
Considering the excessive amount of competition out there, how well do Chevy SUV's fare when measured up against other makes and models? Simply put, Chevy has very little to worry about. With one of the best realized, and most thoroughly-conceived lineups available today, Chevy SUV's are guaranteed to offer something designed for the unique demands of your lifestyle.
At McCluskey Chevrolet, we take great pride in helping our customers to find the perfect Chevy crossover or SUV. Let's take a closer look and see if we can help you to decide which of Chevy's offerings best fits you.
Chevy Trax
For those looking for all-wheel drive versatility, none of Chevy's lineup will disappoint. But for drivers less concerned about utilitarian and towing capabilities, and for those with more modest demands in terms of passenger and cargo space, there's the Chevy Trax.
Designed with the urban driver in mind, the Trax offers an agile character within a fun and sporty design perfectly designed for the ins and outs of daily driving. With only three years under its belt, the Trax is still enjoying a refreshed facelift that it received last model year. Made available in three trim levels, it is well-equipped in terms of infotainment technologies and is powered by a cabled 1.4-liter four-cylinder engine. Rated for 138 horsepower and 148 lb-ft of torque, the Trax earns 29 mpg combined and is priced to start around $21,000 MSRP, making it a perfect intro both ecologically, and economically.
Chevy Equinox
One of the best-selling of any GM offering in recent years, the Equinox represents a near-perfect blend of everything you could want in an SUV. With a brand new redesign, the 2018 Equinox is now lighter than ever, enjoying a smaller overall footprint. That said, the reduction in overall dimensions has done little-or-nothing to affect the Equinox spacious interior.
Available in four trim levels, Equinox drivers can opt for one of three powertrain configurations. From a turbocharged 1.5-liter four-cylinder (rated for 170 horsepower and 240 lb-ft of torque) to a 2.0-liter variant (rated for 252 hp and 260 lb-ft), there is also a more fuel-efficient 1.5-liter diesel engine that delivers 137 hp and 240 lb-ft.
And of course, the Equinox features Chevy's signature wealth of infotainment technology. Like the Trax before it, and each of the models to follow, this includes the option of 4G LTE Wi-Fi. Priced to start around $23,580 MSRP, the Equinox really does offer something for everyone across its various configurations.
Chevy Traverse
Like the Equinox, the 2018 Traverse is enjoying an overall reduction in size and weight as part of its full redesign; and yet, it also enjoys increases in passenger room, technology, and power. Priced to start around $29,930 MSRP this third-row Traverse is a clear step up from the more accessible Equinox.
Made available in seven trim levels, there are few limits as to just how diversely it can be configured to mirror the demands of all budgets. With a 3.6-liter V6 serving as standard equipment, the Traverse is rated for up to 310 horsepower and 266 lb-ft torque and can tow up to 5,000 LBS making it confidently capable of both luxury and utility.
Chevy Tahoe
Speaking to Chevy's award-winning reputation of dependability, the Tahoe stands as one of four cornerstones of Chevy's accolades by J.D. Power & Associates. It also garners a number of awards from the likes of Kelley Blue Book, U.S. News & World Report along with edmunds.com, naming it their top pick for "Large SUV for Families'.
Incorporating Chevy hallmarks of style, versatility, and performance, the Tahoe covers nearly every need and demand. Combining near-luxury styling and up to 420 horsepower, it can tow up to 8600 LBS when properly-equipped. Priced to start around $47,215 MSRP the Tahoe represents Chevy's confident step in the higher echelon of SUV offerings.
Chevy Suburban
And atop the lineup, sits the iconic majesty of the Chevy Suburban. Priced to start around $49,915 MSRP there is very little that the Suburban is not equipped to overcome. Available in three trim levels (and a number of luxury-inspired enhancement packages) the Suburban is powered by a 5.3-liter V8, churning out 355 horsepower and 383 lb-ft of torque. Properly equipped it can tow up to 830 LBS, and depending on the configuration it can seat up to nine passengers or accommodate more than 120 cubic feet of cargo. It's hard to argue with those kinds of numbers.
Getting to Know Chevy SUV's
Whatever your needs are, Chevy SUV's are well-deserving of exploration. Visit McCluskey Chevrolet or simply take a look at our online inventory to learn more about how we can help you to make the most of this diverse lineup and find the offering that best fits you