Oil Change Ohio
Welcome! Are you searching for the best oil change Ohio has to offer? Are you looking for service so fast you'll barely have time to enjoy the amazingly comfortable service center? Are you looking for an oil change so smooth, so sweet, that your car, truck or SUV will be purring like a kitten for weeks?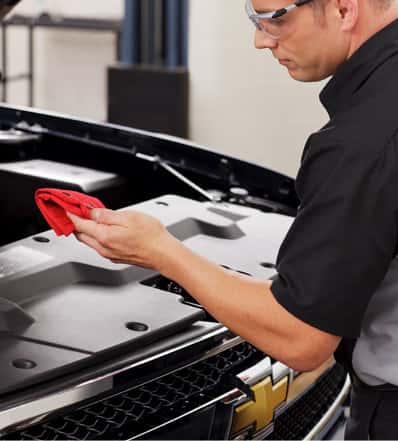 We employ master technicians who have decades of experience in every aspect of automotive repair. From a simple oil change to more complicated procedures, the technicians here have seen it all (and done it all) enough times to ensure everything goes perfectly.
The worst part of an oil change is the wait, right? It's too short to leave your car and come back later, but too long for comfort. Here at McCluskey Chevrolet, you'll wish the wait was LONGER.
Our service center is state of the art, and our lounge is out of this world. We have everything from games to complimentary refreshments, and no, we don't mean a greasy puzzle and a pot of burnt coffee. We have iPads, computers, and televisions for your use. We also have REAL food and Starbucks coffee?ON US!
We know that once you get your oil changed at McCluskey Chevrolet, every other oil change Ohio has to offer just wont measure up!