Pros and Cons of the Main Truck Bed Liner Options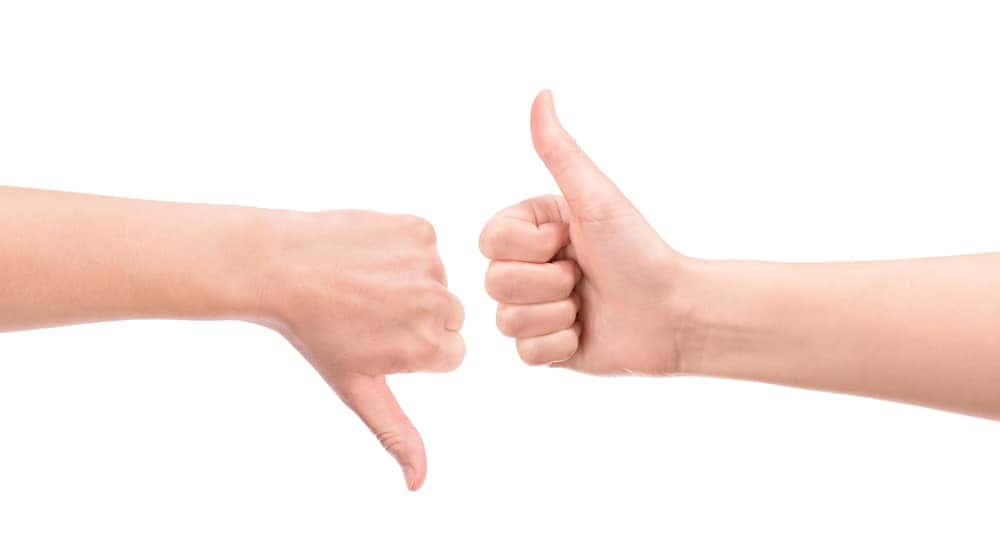 If you recently purchased a pickup truck, one of the best accessories you can pursue for your new ride is a bed liner. These parts are essential as you're looking to preserve the condition of your ride. This part will protect the exterior from any scratches and dents, and they'll help keep your cargo in place during an excursion to the worksite.
However, there are two main offerings that customers will have to choose from Both spray-in bed liners and drop-in bed liners are accompanied by their fair share of benefits and inconveniences. We've explored the pros and cons of both of these options below. Then, when you're shopping around for a truck bed liner, you'll know exactly what option you want to pursue.
Spray-in Bed Liner
Pros
Often, one of the major complaints of a drop-in bed liner is the part's inability to mesh with the rest of the pickup's exterior. However, a spray-in bed liner will seamlessly fit in with the rest of your vehicle's cosmetics, making this accessory both practical and stylish. Perhaps best of all, this spray-in material can also be added to other areas of your exterior, assuring that these parts are also protected from any scrapes and dings.
The spray-in bed liner does more than protect your truck's exterior. Rather, the bed liner will also help your cargo from rolling around. Some of these materials do an admirable job of assuring that any tool boxes or other pieces of equipment don't slide around your truck bed, keeping them in place. This should eliminate any of the worries you may have about these random pieces of cargo flying out of your pickup.
Cons
By pursuing a spray-in bed liner for your pickup truck, you're subjecting your vehicle to some extensive modifications. Therefore, it's absolutely essential you opt for professional installation. There are companies that specialize in this notable exterior revamp, and you're want to zero in on their expertise as you're looking to install the accessory. Even one small mistake can have a monumental impact on your ride.
It's also important to remember that these particular accessories cannot be removed. Therefore, you should only pursue this particular bed liner if you're absolutely certain that you want it to be included on your ride forever. Furthermore, during installation, the spray-in bed liner will chip away the standard paint included on your truck's bed (which is tolerable when you consider the purpose of this accessory). However, by opting for this add-on, you'll have to remember that you're likely compromising inclusions like a corrosion warranty, which can be notable if you run into any issues down the line.
Drop-in Bed Liner
Pros
If you're looking to install this particular accessory without spending a whole lot of money, then you should consider opting for a drop-in bed liner. The financial aspects of this accessory are rather obvious. For starters, the drop-in offering is significantly cheaper than the spray-in option, and customers can expect to install the part themselves. Therefore, you won't only be saving money on the literal bed liner, but you also won't have to dish out additional money for the impending installation.
Plus, assuming the drop-in bed liner isn't specifically designed for your truck, you can expect to continue to use the accessory for years to come. The majority of these offerings manage to fit into any pickup, and owners can easily remove the bed liner and install it into their new purchase. Finally, from a protection standpoint, the bed liner will do more than preserve your truck's cosmetics. Rather, if you opt for a plastic variation, you'll find that the exterior is also protected from any dents.
Cons
Of course, similar to any product, if you spend less money, you should expect reduced quality. While there are surely some reliable (and pricey) drop-in bed liners on the market, there's a better chance that you'll pursue one of the middle-of-the-road offerings. In this scenario, you should expect the bed liner to diminish in quality after several years on the road, and this could lead to some vulnerable areas of your truck bed. Meanwhile, while the spray-in bed liner does an admirable job of keeping all of your cargo in place, the drop-in bed liners tend to be relatively slick. This means you should anticipate your tools and equipment to roll around in the back of your vehicle.
Finally, it's of the utmost importance that you assure that your drop-in bed liner is actually a proper fit. If the vehicle is slightly hanging out of the back of the pickup, it will be impacted by the wind and elements. This means that the part will move around your bed, scuffing up the exterior. It could also mean that the accessory will simply fly out of your truck, leading to its own safety questions.
Regardless of which variation of a bed liner you ultimately opt for, you'll surely appreciate all of the benefits that accompany this particular accessory. While you still may be debating which route you should be opting for, one of your decisions should be relatively obvious. Whether you're looking to purchase the part or get it installed, you can turn to McCluskey Chevy to handle any of your needs. The dealerships parts and service department is composed of a team of expert technicians, and their expertise will be appreciated over those untrustworthy mechanics.
Of course, McCluskey Chevy also delivers a whole lot more to their customers. If you're in the market for a pickup truck, this should be your first stop during a pursuit. Their vast inventory will provide you with a number of different options, and their competitive prices will be instrumental in helping to save some money. There's even a finance department, which will provide you with the necessary line of money during the process.
In other words, you can rely on McCluskey Chevrolet at any point of the car-buying and car-owning process.