The 2017 Chevy Suburban: The Perfect Vehicle for Ohio Drivers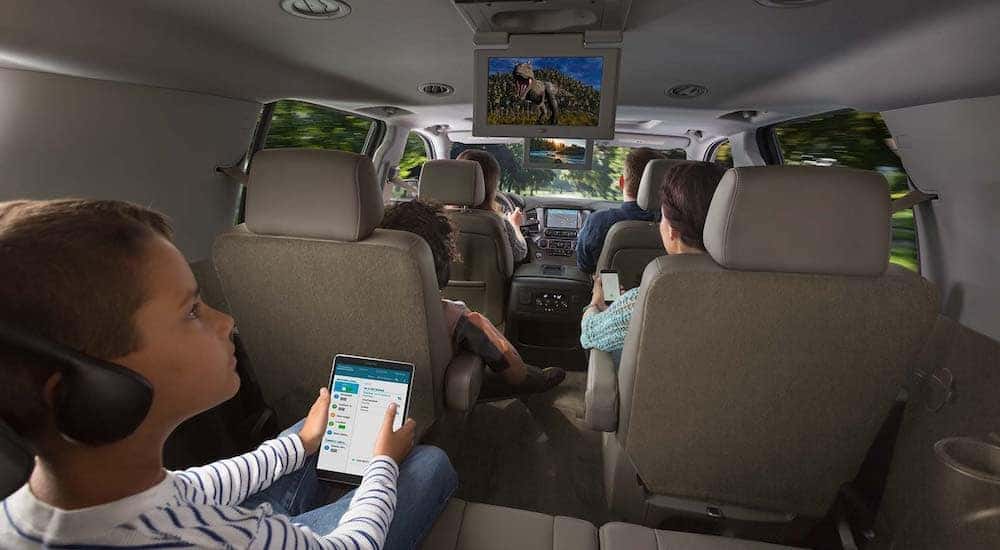 If you live in Dayton, Ohio or any of the surrounding cities, you understand how difficult it can be shopping for a new car. For starters, the weather can be relatively inconsistent, and it's tough to find an ideal vehicle that can serve you year-round. Furthermore, we're assuming you'll occasionally have to travel in and out of the state, meaning you'll also need some entertainment functions to keep you occupied.
Well, you're unlikely to find a better fit for Ohio driving than the 2017 Chevy Suburban. The hulking SUV is the perfect vehicle for any type of driver, regardless of where they live. However, considering the model's versatility, it ultimately proves to be the ideal target for those living in Ohio. Continue reading to see why the 2017 Chevy Suburban is the perfect fit for Ohio driving, and you'll soon know exactly what vehicle you want to pursue when you start visiting Chevy dealers in Dayton…
Perfect for: Road Trips
Listen, we obviously have nothing against Ohio. However, we wouldn't blame you if you're itching to go on a road trip to get away for a bit. In that case, the Suburban will prove to be the perfect vehicle for your travels. A big reason for this sentiment is the abundance of cargo room, making it incredibly easy to store any luggage or equipment. There's a spacious 39.3-cubic-feet of space behind the SUV's third row, although owners can unlock 121.7-cubic-feet of maximum cargo space. Regardless of how large or cumbersome your cargo is, you'll have no problem fitting it inside of the 2017 Suburban. If you're looking for even more storage space, you could capitalize on the center console, which is large enough to fit valuable objects like laptops.
Engineers also designed their interior to accommodate those who are looking to capitalize on the SUV's cargo space. For instance, the power-release second row and the power-fold-flat third-row seats allow for maximum convenience, as owners can easily manipulate their interior to fit any combination of passengers and cargo. Meanwhile, the motion-sensing power liftgate will eliminate any of the hassles that accompany loading that cargo. Instead of having to search for your keys while your hands are full of luggage, the unit will automatically open when you're within the required area.
Perfect for: Winter Performance
Those Ohio winters can be inconsistent and hard to gauge. Therefore, you'll want a vehicle that's prepared to overcome any type of road conditions. Unsurprisingly, the hulking Suburban is more than ready for that challenge. That's because the incredible 5.3-liter EcoTec3 V8 engine manages to deliver an astonishing 355 horsepower and 383 pound-feet of torque. Thanks to those impressive specs, drivers shouldn't have any concerns about their ability to drive through inclement weather.
Best of all, owners won't be forced to spend extra money at the pump because of this power. Thanks in part to the inclusion of a new light-weight suspension, drivers can ultimately anticipate a best-in-class 23-mile-per-gallon highway fuel efficiency. Therefore, if you are indeed traveling during a winter storm, you won't be forced to take constant pit stops in order to fill up your ride.
Perfect for: Entertaining
Depending on where you live in Ohio, you might find that the surrounding area is relatively remote. As a result, you'll probably be used to traveling relatively far distances for groceries, dinner, movies, or any other errand or activity. Therefore, you'll surely need your vehicle to contain several entertainment features to keep you from dying of boredom.
Fortunately, the Suburban offers a number of technological amenities that will improve the entire driving experience. It predictably starts with the brand's Chevy MyLink system, which is accessible via an intuitive touchscreen. Thanks to this inclusion, drivers can easily access any of their favorite radio stations. Plus, thanks to the inclusion of the Apple CarPlay and Android Auto compatibility, drivers can also listen to all of their favorite tunes via their smartphone. If your passengers aren't into your favorite types of music, then they can easily browse the internet thanks to the available 4G LTE Wi-Fi. With the ability to connect up to seven devices, every participant of your road trip will consistently have access to a reliable, wireless internet connection.
Looking for even more ways to entertain? Your younger passengers will certainly appreciate it if you opt for the brand's Rear-Seat Entertainment System. This unit will add a screen to the second and third rows, allowing your passengers to watch their favorite movies or shows via the Blu-Ray playback. Occupants can even connect a gaming console thanks to the HDMI connector, and the digital headphones mean they can enjoy all of the accompanying sound effects without disrupting the driver.
Perfect for: Safety
The Ohio landscape isn't necessarily varied, but there are certainly some instances of odd terrain. Also, as we previously noted, weather can be relatively inconsistent. As a result, drivers will surely need to rely on safety functions to keep themselves, their occupants, and their new vehicle out of harm's way. Unsurprisingly, the 2017 Chevy Suburban contains all of the functions you could possibly need.
The Low-Speed Forward Automatic Braking and the Forward Collision Alert can detect an impending collision and alert the driver of the danger via audible or visual cues (or, if the driver prefers, the vibration of the brand's Safety Alert Seat). If the driver doesn't respond in a timely manner, the vehicle can automatically apply the brakes, thus preventing or lessening the collision. There's also an appreciated Side Blind Zone Alert, which will provide the driver with an extra set of eyes.
Engineers also included a number of amenities that should reduce the change of a fender bender. The Rear Park Assist will be invaluable as the owner is trying to sneak their large Suburban into a smaller spot, while the Rear Cross Traffic Alert will assist a driver as they back out of that space. Even the Rear Vision Camera is a notable safety inclusion, as drivers can constantly monitor everything that's happening behind their SUV