The Main Differences Between the Major Types of Dump Trucks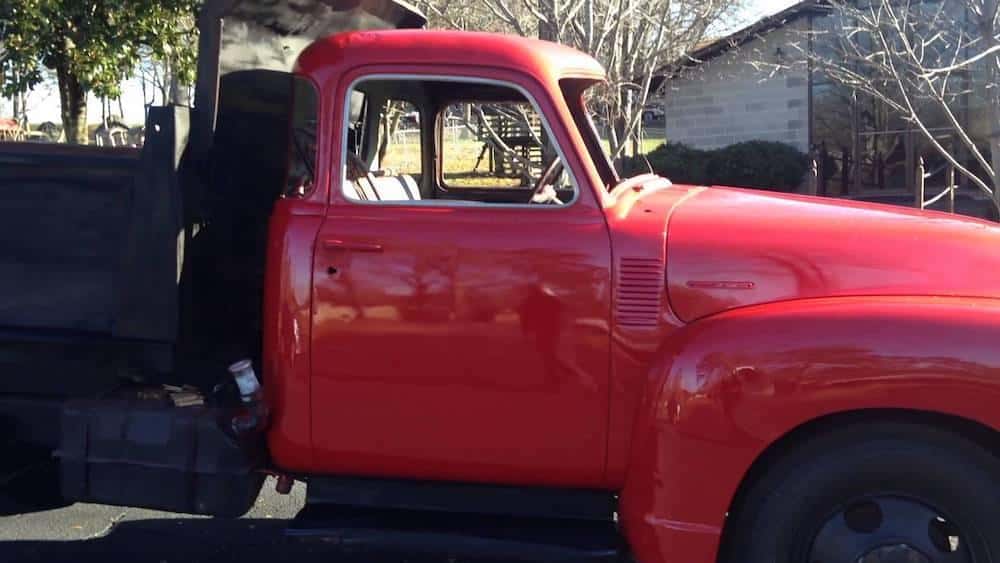 If you've been researching dump trucks for sale in Cincinnati, you've probably noticed that there are a variety of different options. While you may be content with opting for the most affordable truck, you may notice that the vehicle doesn't provide every service that you expected. Therefore, it's essential that you understand the difference between these various types of dump trucks before you head into a dealership.
Fortunately, we've provided all of the information that you could possibly need below. If, for example, you're looking for the difference between a standard dump truck and a transfer dump truck, our guide will help provide clarity. This is important information, and it's important that you understand the differences if you're hoping to purchase the ideal dumptruck.
Before you start shopping for dump trucks for sale in Cincinnati, take a look at the differences between these vehicles below. This information will be invaluable when it comes time to make a purchase…
Standard Dump Truck
This is probably the dump truck that you're most familiar with, as the vehicle features a moving bed that's mounted to the vehicle's frame. Many of these rides include one front steering axle and one (or, in some cases, two) rear axles, allowing the truck to accommodate more weight without compromising its power or capabilities. In most other trucks, drivers will have to choose between weight and performance.
The big difference in these standard dump trucks comes via the smaller wheelbase. While this impacts how much dirt (for example) you can fit in the truck bed, it also impacts how the vehicle performs. Thanks to the smaller body, drivers will find that it's easier to manipulate the vehicle. With the larger alternatives, drivers may have difficulties even maneuvering around sharp corners.
Transfer Dump Truck
You may have never noticed the difference in this type of dump trunk, but the included movable cargo container separates the "transfer" type from the "standard" type. What does this inclusion mean? Besides transferring whatever materials you're obligated to haul, you can additionally transport another type of "construction aggregate," whether it be wood, snow, or asphalt.
Fortunately, this addition doesn't compromise the performance of the truck. Thanks to the container powered by its own separate motor, it won't compromise the integrity of the standard dump box. Meanwhile, owners are allowed to maximize their overall payload, which can be difficult when you're relying on a single container.
It shouldn't be much of a surprise, but these types of dump trucks are capable of hauling more weight. Sources suggest that drivers can expect these "transfers" to haul between 26 and 27 short tons, which is a slight upgrade over your typical dumper. While the distance between your trips will surely impact how many times you can go back and forth, it's still estimated that drivers can transport between three and five loads each day.
You may hear dealers throwing around "truck and pup" dump trucks. These are essentially transfer dump trucks, but it includes your typical dumping mechanism instead of a dumping-capable trailer. These vehicles are often capable of self-dumping, which can certainly save you some time (and effort) on the worksite. This means the vehicle is forced to rely on its own specific hydraulic ram.
Superdump Truck
This type of dump truck certainly earns its name. These trucks offer more payload, which impacts the vehicle's productivity and effectiveness. When you see all that these trucks can offer, you'll better understand this sentiment.
This type of vehicle generally includes your standard dump truck but adds a trailing axle, which is essentially an axle that's load-bearing (peaking at 13,000 pounds) and liftable. Thanks to this inclusion, the length of the vehicle is improved, and that subsequently has a positive influence on the gross weight the dump truck can haul. Ultimately, this means owners can expect at least a 26-short-ton payload.
When the dump truck isn't hauling materials, the trailing axle can be adjusted to clear the rear of the vehicle. Thanks to this adjustment (which has a dramatic influence on aerodynamics), owners will recognize better drivability.
Semi Trailer Bottom Dump Truck
These types of dump trucks include a three-axle vehicle that pulls a two-axle dumping trailer. Often, the dumper includes the "clam shell" configuration, which allows the owner to better manipulate their hauled materials. Thanks to the shape of the bed, owners can collect whatever they're hauling in a "linear heap," otherwise known as a windrow. Alternatively, owners can opt for the cross-spread style, which disperses your hauled materials evenly (while the windrow will group these materials together in the middle).
Also, there's a double and triple trailer bottom dump truck, which connects a two-axle vehicle to a single-axle semi-trailer dumper. This improves the convenience of grouping your hauled materials together. However, payload on these dump trucks is generally lower than the alternatives, and these vehicles tend to be especially difficult to back up and maneuver (especially when compared to the standard semi trailer bottom dump truck).
Winter Service Vehicles
You probably didn't realize it, but those plow trucks that you see on snowy days are often built around dump trucks. This allows the operator to pile salt (or similar materials) and slowly disperse it on the road. These vehicles are a bit different than your standard dump truck, thanks to the inclusion of a front-plow. This addition (as well as the need to travel in poor weather conditions) forces the vehicle to offer more power and better drivability.
Meanwhile, a roll-off truck includes a bed that is completely removable from the base of the vehicle. This is especially helpful for those who are looking to transport a dumpster, as it allows you to deliver the unit with ease.
Now that you better understand the differences between these different types of vehicles, you'll be ready to go shopping for a dump truck. While the value of your purchase will certainly be important, it's still essential that you recognize the differences between your available options.
If you're currently seeking dump trucks for sale in Cincinnati, then head into McCluskey Chevy. Their products will satisfy your needs, regardless of which type of dump truck you ultimately choose.