Why So Many Car-Buyers are Lining Up for Chevy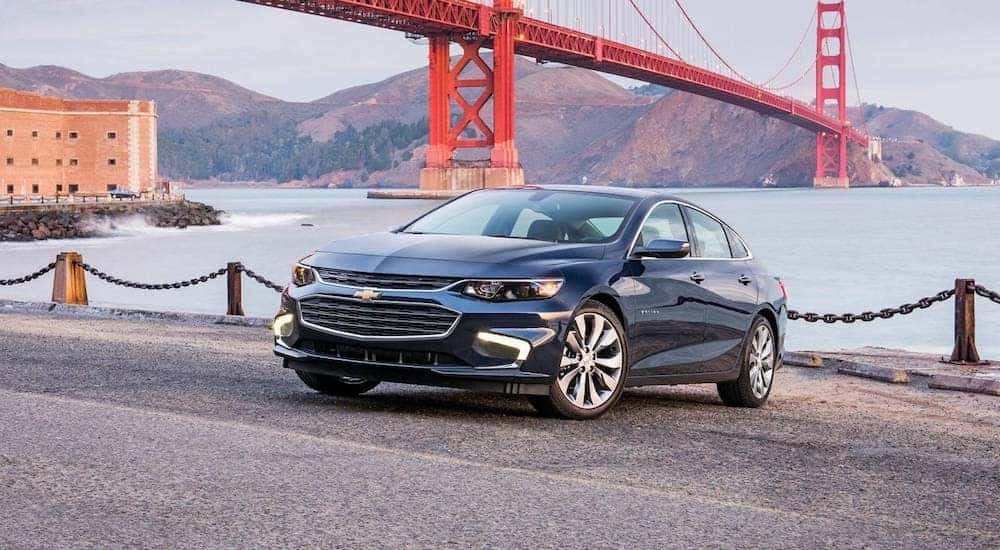 While many car buyers might consider themselves brand loyalists (usually resulting from either personal experience or upbringing) a vast majority of car-buyers would still consider themselves open to exploring the offerings of various automakers.
Inspiring each and every automaker to serve up their very best, there is a silent hope within each model year that a design might be compelling enough to attract fresh eyes. Some rest on the laurels of their own iconography, while others make bold and drastic changes to catch the eye.
But style and substance are two very different things, and some automakers excel beyond their competition in offering a more even mix of the two. With this in mind, it becomes easy to understand why so many car-buyers spend each model year exploring new Chevy models. As one of the most iconic automakers on the planet, Chevy stands as an example of merging impeccably-designed aesthetics, with every element of performance, utility, luxury, and technology that one could imagine.
Cars
Kicking off Chevy's lineup is their well-realized line of subcompact, hatchback and sedan offerings. As with Chevy's offerings within each segment, their cars reflect a well-realized sense of diversity, offering up a little bit of something for everyone.
The Chevy Spark is a true product of its generation. Boasting a sporty design, trendy color choices, a wealth of available technologies and strong fuel economy it speaks to Chevy's continual evolution (proving that they keep an ear firmly planted to the street beneath us).
In some ways, the Chevy Sonic follows many of same directives. That said, this two-door hatchback does so in very different and unique ways, carving out its own path (and fan-base) with ease.
Available in either sedan or hatchback styling, the Chevy Cruze offers sportiness in an accessibly-priced package. And with the option of a turbocharged diesel engine, one might enjoy highway mileage as high as 52 mpg.
The Chevy Malibu steps into the midsize segment with confidence, knowing exactly what it is and what today's drivers need it to be. Well-rated for families, it also comes in a Hybrid variant whose mob is rated as high as 49 mpg.
The Chevy Impala tops off this part of the list but does so with refinement. Its luxury-inspired aesthetic and luxurious interior make it a worthy consideration next to overpriced alternatives.
Electric
In today's day and age, what automaker would create a line without the inclusion of more sustainable options, be it a hybrid, electric or both? In this sense, Chevy does not disappoint.
The Chevy Volt is imbued with intelligent design throughout, balanced by a sport-inspired aesthetic. The ability to travel up to 420 miles on a full charge and full tank of gas speak to the Volt's conscientious design.
The all-electric Chevy Bolt EV follows suit with an estimated range of 238 miles. Its modern, forward-thinking look speaks to evolution, and a 6.5-second sprint from 0-60 mph quickly silences anyone concerned about electric performance.
Crossovers & SUVs
One of the most oversaturated segments is clearly that of crossovers and SUVs. And with many of them utilizing similar attributes and amenities, it can be difficult to truly discern one automaker's offerings from that of another. Is Chevy more successful?
For those interested in a smaller crossover, the Chevy Trax might be perfect. And despite the inclusion of 'small' within its moniker, the Trax offers expansive storage options, thanks to its dynamic, configurable seating.
The versatile Chevy Equinox depicts a fusion of style and function, enjoying a restyled look that compliments its overall drivability and wealth of available technology.
The spacious Chevy Traverse represents an achievement in midsize SUV offerings. As effective carrying cargo as it is a people-hauler, the Traverse is far from bare-bones and features countless infotainment and safety technologies.
Reigning as best-selling full-size SUV year after year, the Chevy Tahoe also earns the distinction of being named as the 'Most Dependable'. With its iconic styling and capable performance, it's little surprise that it remains so widely-celebrated.
And atop the line, the Chevy Suburban stands as a perfect union of SUV versatility and luxury styling. Add in 355 horsepower and best-in-class fuel economy, and it's hard to deny the enduring appeal of the Suburban as part of the best-selling family of SUV's.
Trucks
The phrase 'Chevy truck' might stand as one of the most American phrases you will ever hear. After 100 years, it's easy to appreciate the role Chevy trucks have played in every facet of national growth. Far more than just commercial use, they
Kicking things up, the Chevy Colorado serves up best-in-class horsepower, towing and rates as America's 'Most Fuel Efficient Pick-up'. With its ample versatility, it serves as the perfect consideration for anyone with more modest trucking needs.
The Chevy Silverado exists as a monument to Chevy trucks' century-long legacy. Whether opting for the light-duty capabilities of the 1500 or requiring the heavy-duty performance of the 2500HD and 3500HD the Silverado doesn't disappoint. And considering that it's available in every trim from bare-bones work truck to luxurious special editions, there's a Silverado designed for every one of your distinctive needs.
Performance Vehicles
And no design of Chevy iconography would be complete with some discussion of the company's enduring selection of performance vehicles. From the Camaro to the Corvette, Chevy excels at taking our collective break away. Since we could talk about either vehicle all day, perhaps it's best to leave that conversation to another piece. But, by all means, feel free to explore them as you see fit.
…And Technology
No matter which of Chevy's offerings best suit you, it will benefit from one of Chevy's greatest accomplishments. More than any in-class competitor, Chevy embraces the inclusion (and standardization) of technology. Even in their more economical offerings and base trim levels, Chevy makes sure that you're getting everything out of your experience, from Bluetooth connectivity to the availability of 4G LTE WiFi.
It's really no surprise that so many people line up for Chevy's line-up