Five Best Off-Roading Spots Near Cincinnati
The hilly roads of Cincinnati can be an excellent spot to show off the capabilities of your large, hulking vehicle. That can get old quickly, however, and many owners quickly look towards off-roading spots to truly take advantage of their vehicle. While there aren't any area right in the city, owners of these huge vehicles don't have to travel particularly far to enjoy a scenic and enjoyable off-roading adventure. If you've just purchased such a vehicle from Kings Automall in Cincinnati and you're hoping to see what your new purchase can do, check out some off-roading spots you can visit in the general area…
Haspin Acres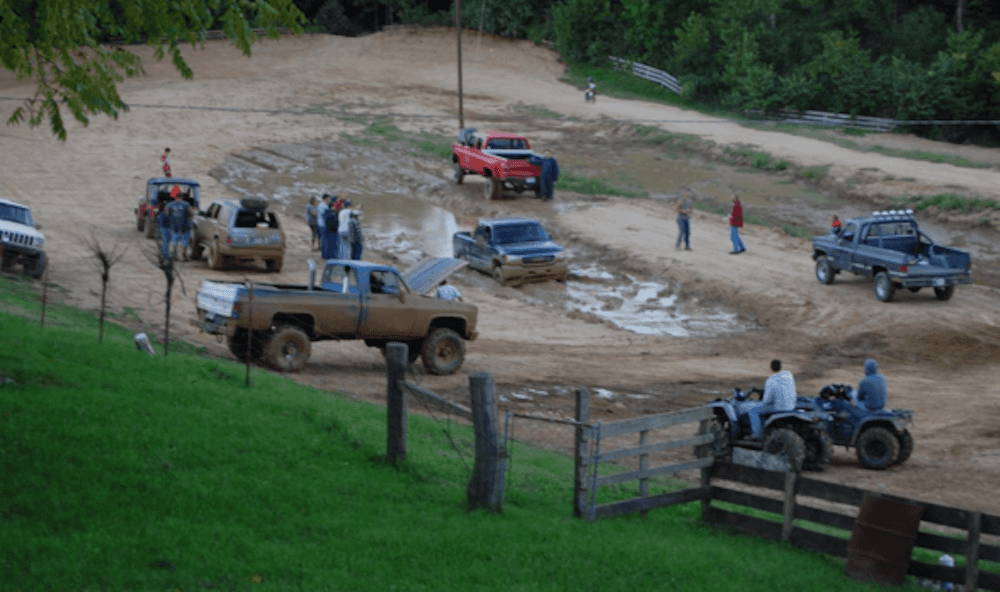 Located about 45 minutes from Cincinnati in Laurel, Indiana, the 750-acre area is full of hills and trails, making it a perfect spot to bring your off-roader. All types of vehicles are allowed at Haspin Acres, including SUVs, rail buggies, modified trucks, rock bouncers… anything you can think of! This makes Haspin Acres one of the most popular destinations among off-roading enthusiasts. Visitors can enjoy the mile-long motocross track, featuring a 24-man drop down gate and the park's "Dirty Dozen" roller section. There's an additional 300-foot loose dirt drag strip, a pair of mud bog pits, and a new UTV race track. Of course, this is all in addition to the hundreds of acres of area for you to explore. While the assorted tracks don't have any official markings (due to vandalism and the constantly-evolving site), drivers will occasionally come across arrows to help guide them through the terrain. If you happen to get stuck in Haspin Acres, you'll have to rely on a fellow driver to help you (which perhaps makes it a good idea to travel with a buddy). However, there will constantly be someone available who will be able to pull you out… but it may be awhile before they come across you and your stranded party. If something ends up breaking, you can visit Mr. Skids, a portable automotive shop located next to the Admissions Building. The area features a small restaurant, The Stone Hearth Grill. You can also cool off with a dip in the pond, or you can spend the second half of your excursion fishing. There is a camping area on the site, but the closest hotel is only a ten or fifteen-minute drive.
Turkey Bay OHV Area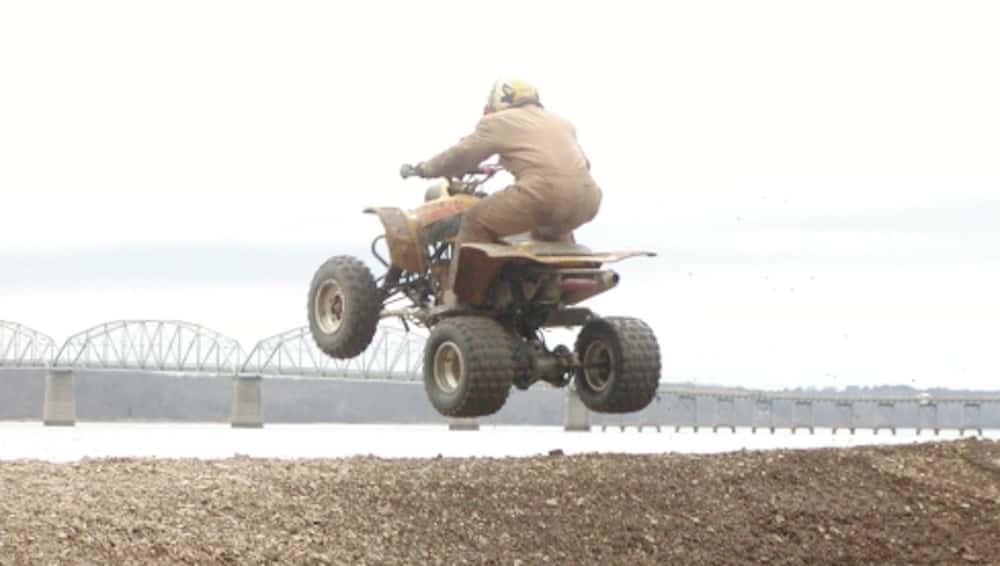 This 2,500-acre area in Golden Pond, Kentucky (about a four hour drive from central Cincinnati) is often full of ATVs, but due to the lack of restrictions and organization, there's nothing preventing you from taking your favorite off-road vehicle to the area (although, you will need to secure a permit before riding). With a 355 elevation at Turkey Bay drivers can eventually expect to reach 600 feet when they arrive at Kentucky lake. Clearly, drivers will appreciate the scenic ride, and they can even take a dip in the water if it gets too hot. With a variety of trails (marked and unmarked) to explore throughout the area, an off-road enthusiast will never find their excursion to be repetitive. With an inconsistent terrain (featuring flat, steep, and rocky areas), you can truly see what your vehicle is made of at Turkey Bay. Drivers will also appreciate the old homes found throughout the development, as well as the old, unkept roads. There are three cemeteries, a small abandoned tower, and even an old car, and we'd reckon there are plenty of other mysterious "landmarks" found around the area.
Dirty Turtle Off Road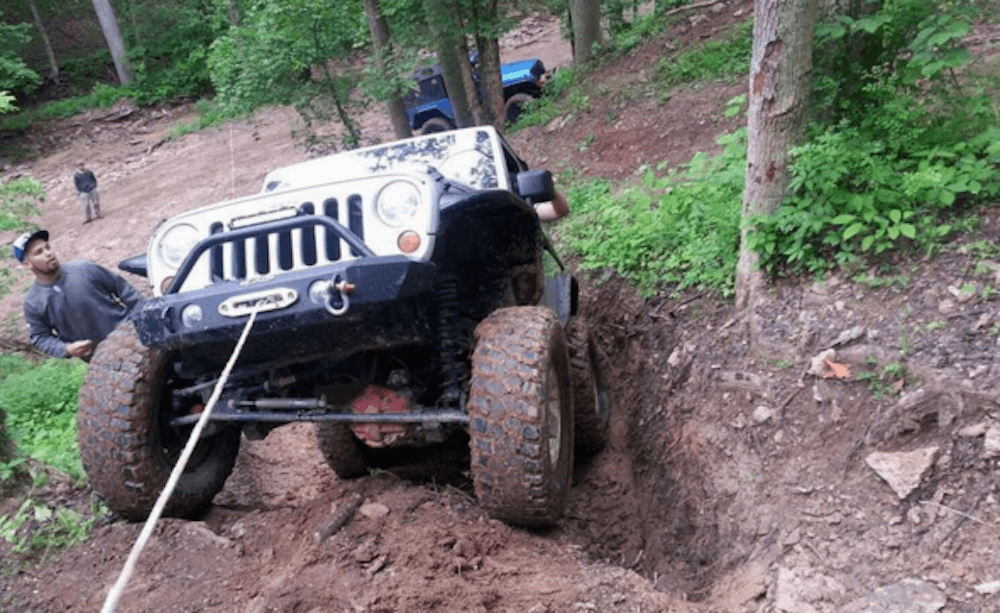 Located in Bedford, Kentucky, this 270-acre park is only an hour's drive from Cincinnati. Featured on the Outdoor Channel's "Fisher's ATV World," Dirty Turtle Off Road park will satisfy any driver seeking an adventure. The abundance of trails will cater to any type of off-roading driver, whether you ride a Jeep, RZR, ATC… the possibilities are endless. It costs $20 for a day's admission, and you can acquire a weekend driving pass for $35 (including camping). Cabins are found throughout the area, and they cost $60. Only open through the middle of August, the park's normal operating hours run from 9 am to 9 pm.
Rush Off Road
This 7,000-acre chunk of land in Rush, Kentucky (about a three-hour ride from Cincy) caters to all type of off-road drivers, new and old. There are several wide trails for beginners to ride, while the expert drivers can enjoy the "challenging hill climbs." While riding, drivers will likely come across one of the three ponds on the property, where they're allowed to fish and take a swim. It doesn't cost a whole lot to ride at Rush Off Road as you can secure a weeklong permit for only $25. If you travel to the area often, you may want to invest in the $75 yearly permit. The park is open practically all day and night, and you can easily crash in one of the area's many camping locations.
Heiney Farm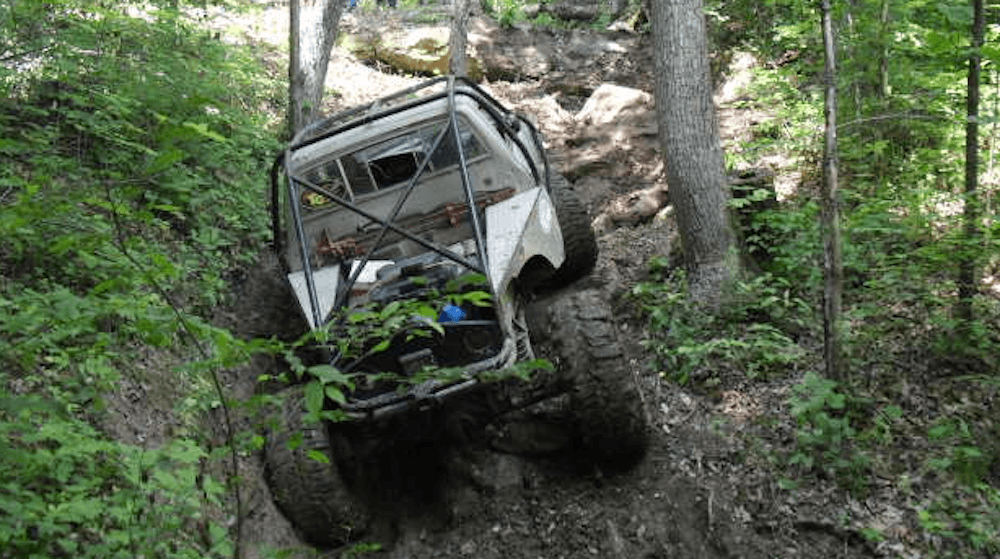 This is not your typical farm, as there aren't any crops growing on the property, and there certainly aren't any cows or horses. The farm is actually a private off-road park in Roseville, Ohio, a three-hour drive from Cincinnati. The 160-acre area is perfect for camping, hiking, and (of course) off-roading. There are a variety of diverse trails, and there's even a new obstacle course for trail rigs. Unfortunately, you can only take a ride at the park during special events, so check the website to stay updated on any potential off-roading opportunities.   Most of these off-roading parks are a multiple-hour drive from Cincinnati, but there's really no other choice for drivers in the area. You can only enjoy your off-roading vehicle so much in a large city, requiring you to travel a bit to find an ideal off-roading spot. As you've read above, the lengthy trip to these areas is absolutely worth it.