McCluskey Custom Cars
At McCluskey Chevrolet, you have the opportunity to enter the world of McCluskey Custom Cars, where there are more than 1,000,000 ways to really make your car your own. Whether you're looking for a new bed liner for your truck, or even custom engraved door sills for your Camaro — we have you covered. Our parts installation process is simple, and we offer something that's entirely unique to the Cincinnati area. Not only is it unique in this area, but it's also an efficient and effective way for you to have custom parts installed in your vehicle. Why do it yourself, when you can get a professional's help? Our Personalization Consultants are here to help you customize your new or existing vehicle into the car of your dreams. We offer both OEM Chevrolet/GM accessories, but we can do custom installs for any make or model, and can get you parts and accesories for whatever project you have in mind.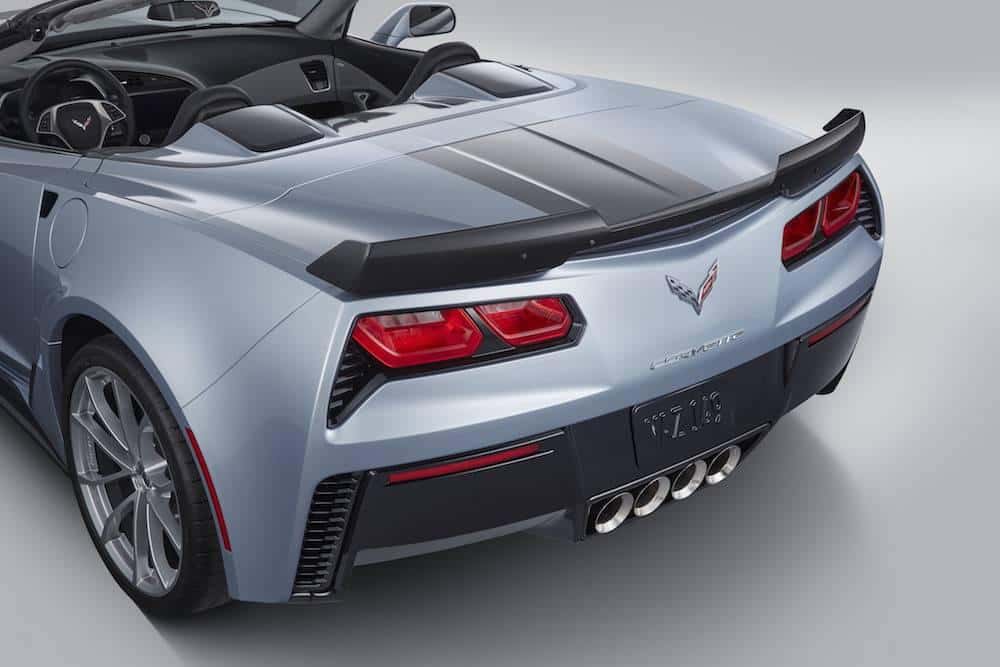 How it Works

If you want to get an OEM or aftermarket accessory installed in your vehicle, the process couldn't be easier. All you need to do is call McCluskey Chevrolet, and make an appointment. Tell us what part(s) you want installed, and we can sit down and take you step-by-step through the entire process, ending in one of our highly trained technicians installing the parts for you.
It's hassle-free for you, and you can rest assured in knowing that we have some of the best technicians in the industry working on your vehicle.
If you want further advice, then you can sit down with one our Personalization Consultants.
Personalization Consultants
With our Personalization Consultants, we are able to provide you with in-depth information about the parts you're interested in, how much they cost, how said parts will affect your vehicle, and what other accessories you might want to complement your selection. For example, if you want a protective bed-liner for your truck, grabbing a custom truck bed toolbox might be a nice addition if you want a safe and secure place to store your tools.
What do you need to do to talk to one of our Personalization Consultants? Just call and ask, or use the form below!
What McCluskey Chevrolet Offers

Now that you've seen how easy it is to get custom parts installed, take a look at what else McCluskey Chevrolet offers.
In its most basic form, the purpose of our McCluskey custom cars initiative is taking a vanilla (or stock) vehicle, and then modifying it with GM part(s) that you'd want installed.
It's a more unique, simplified and affordable approach to car customization, and we offer something that every customer is able to enjoy: the ability to create your own unique vehicle. We've coined the catchphrase "McCluskey Cars: 1,000,000 ways to make it your own" because it's true. With us, there are hundreds of accessories or parts you can tack on to your vehicle. Or, you can just put on one or two extra parts for a more personalized touch. Whatever way you want to customize your vehicle, you can.
A Few of Our Part and Accessories
These aftermarket parts and accessories come from a variety of places. Many are sent from our GM manufacturer, but we also partner with plenty of other companies.
With that said, we aren't doing anything crazy. Even if we have a direct line to the Rocky Ridge Silverado models (off-road rigs), that doesn't mean we are building them in-house for you with aftermarket parts. Instead, we can order the type of truck you want, and have Rocky Ridge build the model, and ship it to us, so that we can sell it to you.
What we do offer to install for parts are things like bed-liners from Rhino Linings. If you look on the Rhino Linings website, you'll see that McCluskey Chevrolet is actually the only Ohio dealer listed. Any of the GM or Chevrolet parts you find on the website are available for us to install as well.
Why Have Us Do It?

Of course, you're probably wondering why you wouldn't just buy the part and install it yourself. Well, here's why you should let McCluskey Chevrolet handle it.
Apart from the fact it's just easier for us to get the parts you're looking for, it's also easier for you. It's truly a hassle-free process, and we strive to make your vehicle customization as easy as possible, which is why we offer advice through our personalization consultants. That way, all you need to do is pick out the part(s) you want, then sit back and relax while we do the work.
Furthermore, there are a multitude of ways you could harm your vehicle when installing custom parts. While these might not necessarily cause your vehicle serious harm, you could still do some type of damage.
Alternatively, and the more likely scenario, you could up damaging the part you are trying to install. Either way, you could cause yourself some expensive repairs.
Therefore, why put in the time and effort when you could have a professional install your part correctly the first time?
Our Custom Installs are Universal

We might be a Chevrolet dealership, but that doesn't mean our 1,000,000 ways to make it your own slogan is exclusive to just GM or Chevy models. If it's a new model, then chances are we'll be able to install a custom part on it, especially when it comes to trucks.
Even if you aren't a Chevrolet person, our personalization consultants and the McCluskey Custom Cars program is still meant for you. All you need to do, is ask.
About McCluskey Chevrolet

Located in Cincinnati, OH, McCluskey Chevrolet is a certified Chevrolet dealership. Meaning we offer nothing but high-quality new and used models, along with certified pre-owned vehicles. We're your one-stop shop for great cars, great prices, and great service. Since we've been part of the McCluskey Automotive Group for years, we intend to carry on that tradition of excellence by providing nothing but hundreds of high-quality vehicles, and exceptional customer service.
Instant credit approval ensures that we're able to help any and all consumers who wish to get a car, and our guaranteed credit approval for even bad credit or no credit consumers backs up that claim. Even after you've bought from us, we'll still be with you every step of the way. Our automotive service department is one of the best in Cincinnati, and we offer unique perks, such as the Tri-State's only Exclusive Lifetime Mechanical Protection program – where for unlimited miles and years, your powertrain is covered by us.
We are much more than just a place to customize cars; we're McCluskey Chevrolet. A place where any and all of your automotive needs will be satisfied.