Truck Accessories Guaranteed To Turn Heads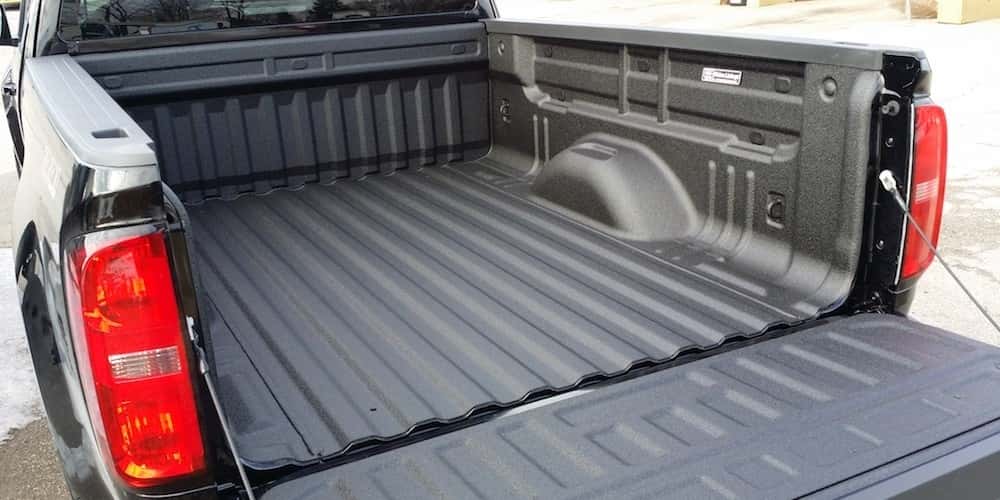 Personalizing your vehicle sets it apart.
Bridging the gap between the manufacturer's design and your own identity, truck accessories can empower your truck to become everything you want it to be. Not just another truck out on the road – but yours – with a distinctive profile and an identity all its own.
At McCluskey Chevrolet, we want you to have options to enhance every facet of your truck's appearance, performance, and capability. At mccluskeychevrolet.com you can find a wealth of ideas for customizing you truck to fit the demands of your lifestyle, as well as your personal taste. Purposefully styled, functionality never looked so good.
Exterior Enhancements
Maybe you can't judge a book by its cover, but people will judge your truck. Whether you're a Do-It-Yourself-er or prefer the installation done for you, here is a sampling of some of the truck accessories available on our site to enhance its exterior from the ground up.
From polished aluminum to black to Sterling Silver, what better way to upgrade your 4 wheels to (17" or 18") GM-approved 5-spoke Wheel Packages? Now, you're rolling…
The open road comes with no shortage of debris and insects. Shield the hood of your truck with a Molded Hood Protector, and your front-end will always make the best possible first impression.
Speaking of first impressions, an after-market Grille Assembly can differentiate your truck from others that were driven off the lot "as is." From Summit White to Cyber Gray, a unique grille face is a great way to take on the open road.
While a subtle enhancement, Mirror Caps can add to the front-end appearance of your truck.
The elements are a mixed bag; some you want to let in, and some you want to keep out. Side window deflectors allow you to do exactly that, providing protection from inclement weather. A must-have for any avid "window-down enthusiast."
From 3-inch to 5-inch options, Assist Steps add an ease of entry and exit for any passenger. Regardless of your truck's height, you're encouraging both accessibility and safety by providing a more traction-gripping surface.
Your truck might be rugged and trail-ready, but it doesn't have to look that way. With molded Splash Guards for both front and rear-wheels you can keep your truck's body clean from tire splash. Consider adding in Fender Flares and your truck stands a better choice of reduced damage resulting from debris.
Not only do Bed Side Rails add additional locations to tie down loads, they are a great way to accent your truck bed (and encourage easy side-entry).
It goes without saying that Bed Liners are key in offering protection to your truck bed, while reducing load shifting. If you're looking for something less intrusive, a skid-resistant polypropylene bed mat can add valuable texture and protection.
While we're on the topic, a Bed Divider and/or Extender can help to manage the types of truckloads unique to your lifestyle. And if you're looking to secure a load down, a heavy-duty Bed Net might just do the job.
Regardless of season, trucks are great for any active lifestyle. Consider a mounted bike, ski rack or Watersport rack/carrier and your gear goes wherever the fun is.
A Hitch Ball Assembly gives you another option of rear hitch-mounted carriers.
And if towing is a part of your truck's regular usage: locking and wiring accessories – consider a Trailering Camera system to increase your visibility.
A Roof Rack provides another alternative for handy cargo loading, but a commercial truck may be more demanding in its racking requirements. Whether a Ladder Rack or a Utility Racking system, we have what you're looking for.
Speaking of work trucks, we offer a wide range of in-bed Tool Boxes. From traditional to side-mount and swing-out, we can help make your truck ready for the job.
Regardless of your use, nothing beats a Tonneau Cover in keeping your bed sealed from the element. Any number of options are available to you. If you prefer a Soft-cover, you might favor a Roll-up or a Retractable model. For Hard-cover you can choose between a One-Piece model, versus a Rolling or Folding. The choice is yours.
Finishing Touches
If you're a Chevy loyalist, exterior body Emblems are an easy way to show it to the world. Refine your truck with an on-brand Decal or Stripe Package, and your truck can simultaneously show its colors while maintaining its own individuality. Throw in Door Sill Plates for further subtle embellishment.
Around back, a branded stainless-steel Exhaust Pipe can add a sporty look to any truck. Choose a Performance Exhaust Package instead, and get both a sporty look AND sound.
Tailgate Spoiler might be a more divisive enhancement to a truck, but those who like them certainly achieve a unique silhouette for their trucks.
Wrapping things up, a customized Chevrolet License Plate Frame in either black or chrome-finish can really drive home your truck's brand identity.
Interior Refinement
Didn't your parents teach you "it's what's on the inside that matters?" Just because we've been focused on the outside doesn't mean that we can't help you enhance your truck's interior! Here is a quick look at what you can expect to find at mccluskeychevrolet.com.
Protection against wear, both personal and elemental is key. We offer a wide range of All-Weather Floor Mats to aid in protection of your truck floor.
And what better way to accent those areas of your truck than with an Ambient Lighting package? LED technology provides a number of options for adding both color and light to your truck's interior.
Back to protection, your seats deserve as much attention. Regardless of the style of seat, front or rear, we can provide you with a protective solution to maintain the integrity of your upholstery.
Finally, why settle for stock radio sound when you can create a unique listening experience? Let us help you explore your options in improving the quality of your truck's soundtrack.
At the end of the day, these are just some of the ideas that you might consider. Remember, it's not just another Chevy truck. It's your Chevy truck. Sit back and watch the heads turn