10 Family Fun Places to Visit After Your Test Drive at McCluskey Chevy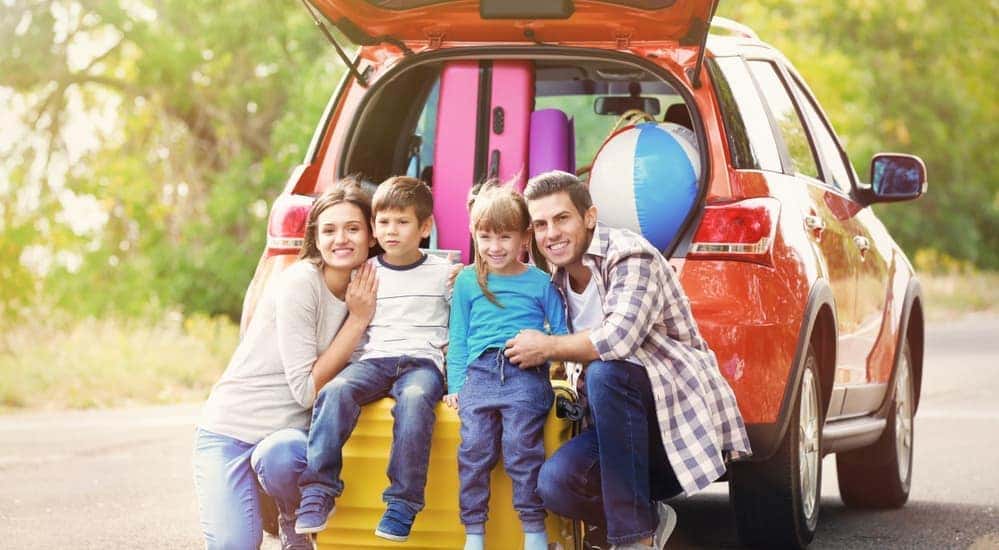 Buying a new (or used) vehicle is an exciting moment for the whole family. Kids of all ages will love the chance to check out different cars and put in their two cents on what to buy. While it's ultimately up to parents which vehicle you end up with, bringing the whole family along for the car shopping trip can be a memorable experience, both on and off the lot.
In Indianapolis, there's certainly no shortage of educational and fun nearby activities to do with the family. Engaging historic reenactments, creative workshops, and world-famous attractions make this an easy place to keep busy. After a quick stop to browse the dealership, head over to one of our ten favorite places, and make a day trip out of car shopping
Children's Museum of Indianapolis
Did you know that Indianapolis is home to the world's largest children's museum? With five floors to explore, the Children's Museum of Indianapolis has a little something for everyone. If you have a dinosaur fan in the family, you won't want to miss this engaging experience. Kids can explore full-sized dinosaur skeletons and even touch a real T-rex bone.
Travel to modern-day Greece through the "Take Me There" exhibit, where visitors can shop in an authentic Greek market, learn about real Greek families, make traditional Greek foods, as well as experience music and dances that define the culture. Multiple art galleries and learning opportunities create an atmosphere of education and entertainment that attracts 1.3 million visitors every year. Just minutes from downtown, the Children's Museum can be found right on 3000 North Meridian Street.
Indianapolis Zoo Located in White River State Park
A new 2019 attraction, Extreme Snakes, shows visitors twenty different species from around the world. The Indianapolis Zoo expands to 64 acres of indoor and outdoor attractions that visitors can enjoy all year round. There are more than 1200 animals from about 230 different species. Opt for one of their interactive programs, including the Dolphin In-Water Adventure, Shark Touch Tank, and Animal Art Adventures. Not only will you have a great time with your family, but the proceeds you spend will help support conservation efforts by the Zoo.
The James Bond Escape Room Mission
For a larger group (of up to 10 people) check out the James Bond Escape Room. Located right here in Indianapolis, this exciting game will challenge your thinking skills and testability to cooperate as a group. It includes clocks, locks and secret passages, all true to the iconic James Bond series. Participants are given one hour to race against time and find a hidden asset, along with a way out. Ideal for pre-teens, teens, and adults, this escape mission is sure to be a great "family bonding" experience.
Go Ape Treetop Adventure
For kids aged ten and up, spend an afternoon zip-lining through Indianapolis. Located at 5855 Delong Road as part of Eagle Creek Park, Go Ape Treetop Adventure features five zip-lines and more than forty treetop obstacles. Enjoy hours of building teamwork and having fun in the great outdoors. The highest platform is 41 feet, and the longest zip-line is 305 feet. If you are feeling a little hesitant about whether or not you'll enjoy the ride, Go Ape offers a Confidence Guarantee. Start off your session with a safety brief trial run that includes the chance to back out if you change your mind. Remember to save money by booking online in advance before you go rather than buying tickets at the park.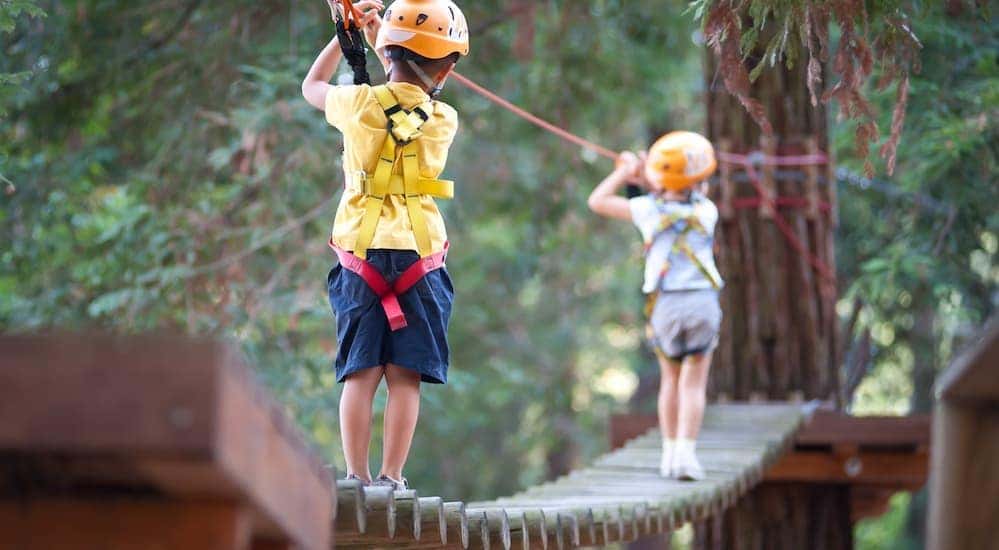 City Market Food Tour
What better way to learn about the history of Indianapolis from the 1800s than with a delicious local food tasting? Kids under age six are free on this informational guided food tour through City Market. Sample different foods while you get restaurant gratuities and hear the stories of local vendors providing fresh bread, seafood, produce, and chef creations to the area. The meeting point is City Market on 222 East Market Street. At least six people are required for the tour to take place, so bring a group and enjoy.
Indianapolis Art Center
The Indianapolis Art Center on 820 East 67th Street offers interactive art classes for all ages and levels. Learn about art in Indianapolis as you see this historic site. The twelve-acre campus has free admission and is open seven days per week. Classes included woodworking, ceramics, paintings, and other mediums. Take home your finished piece as a special way to remember your visit.
Rhythm! Discovery Center
The Rhythm! Discovery Center museum on 110 West Washington Street gives drummers of all ages a chance to rock out. Founded by the Percussive Arts Society in 2009, visitors can play hands-on instruments and see historical artifacts from cultures around the world. Education programs and musical performances make this an engaging and worthwhile stop for families all year round. Hours vary based on the season, so be sure to double-check if it's going to be open before you go.
Conner Prairie
For a once in a lifetime experience, head over to the Conner Prairie on 13400 Allisonville Road in Fishers, Indiana. This nationally acclaimed historic destination combines science and history for a wide array of immersive activities. This 800-acre wooded property was created by Eli Lilly in 1934. It has been named a Site of Conscience for its recognition of human rights struggles throughout history. Indoor and outdoor experiences are available between April 30th through November 3rd.
Some examples of things to do here include an 1859 Balloon Voyage, where visitors can soar above Conner Prairie's massive property in a hot-air balloon. A four-story treehouse is available for climbing, and the Makesmith Workshop lets guests try their hand at pottery or metalworking. While walking around, visitors can learn about fur trading from Native Americans in a life-like wigwam or become part of an 1863 Civil War adventure.
Dallara Indycar Factory
To stay true to car shopping as the theme of the day, visit the Dallara Indycar Factor. Indianapolis wouldn't be quite the same without our famous Indy 500 racing history. Located only a ⅓ of a mile southwest of the famous Motor Speedway, this 202,000 square foot facility is a great way to enjoy the world's fastest sport. Sit in the driver's seat of a real Indycar for a life-like racing experience with iRacing technology. Learn about engineering with interactive exhibits. Take a ride in our Street Legal Indycar two-seater to get a feel for speed at our historic facility.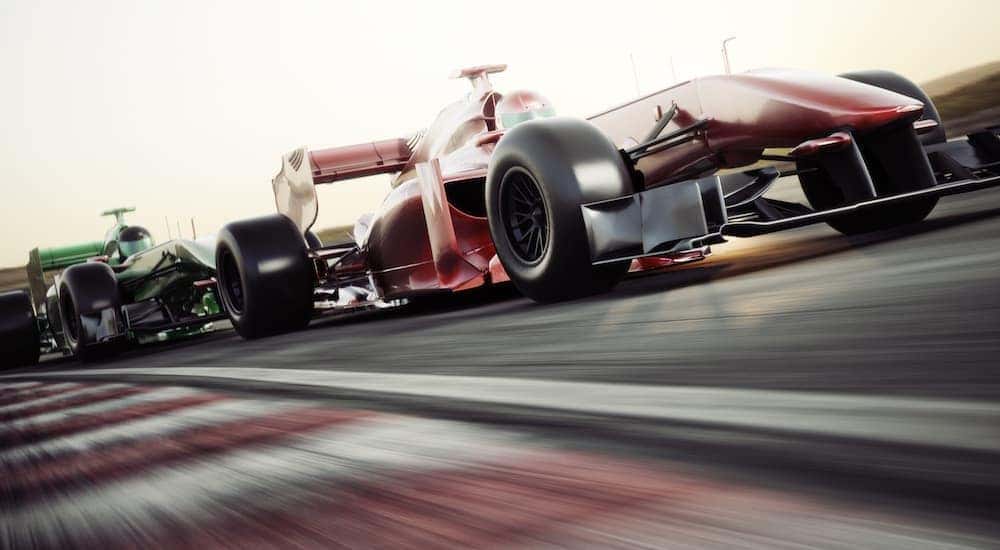 Speedway Indoor Karting
Another way to enjoy the racing atmosphere of the Indianapolis Motor Speedway is with indoor karting. Enjoy the thrill of a multi-level European-style road course and a banked oval. Staff is attentive and ready to provide hands-on coaching and guidance for beginning racers. This world-class facility offers karting for kids ages 8-13, as well as adults. Mini bowling lanes, a game room and 1911 Grill with American Cuisine help make this the perfect activity for families with older children.
If you're visiting McCluskey to check out our dealership, be sure to enjoy other area attractions while you're out and about. Take the opportunity to learn, create, and be inspired by our many historical and unique adventures.