4 Reasons That Chevy Should Be Your First & Final Choice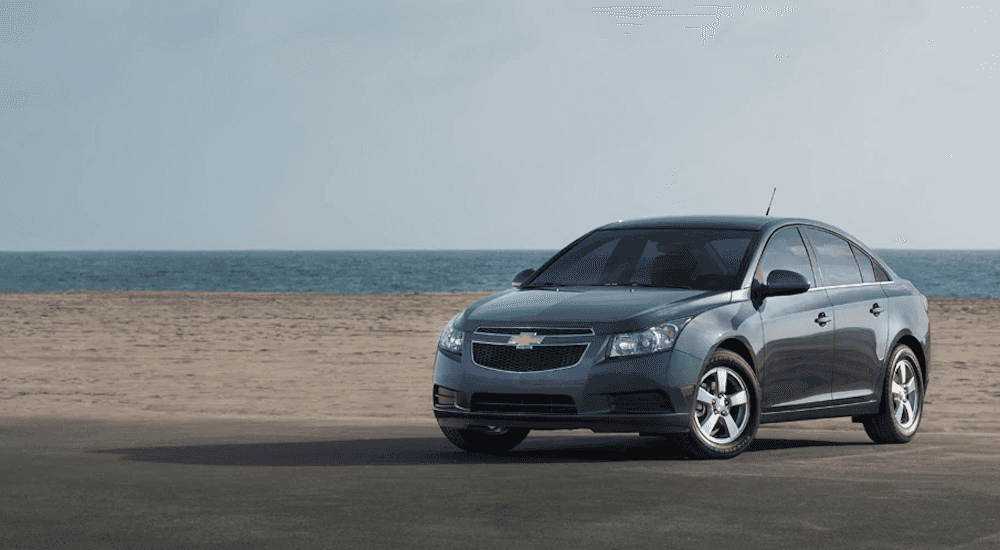 Car buyers from, in, and around the Circle City are known for knowing what they want. In fact, Indiana as a whole is well-known for possessing certainty in the things that they do, and in the choices that they make. The similarity in a level of conviction is not lost on us, when comparing this attribute of Hoosiers (and Nap-Towners, alike) to the values that are upheld by Chevrolet.
Chevy too, has a longstanding reputation of conviction, and a certainty in their mission to deliver value and dependability. Their unparalleled level of commitment has yielded countless awards and industry accolades, and when visiting local Chevy Dealers, Indianapolis drivers are provided with a wealth of incentives to look no further.
So what characteristics empower Chevy to stand out so visibly among their competitors? And what compels so many drivers to remain Chevy loyalists, regardless of how many new roads they find themselves going down?
Dependability
More than just some sort of buzz word, Chevy's reputation for crafting dependable vehicles is reinforced by the company's longevity, above all else. Established well over a century ago (and celebrating the centennial anniversary of its acquisition by GM, this coming year) Chevy remains one of the iconic 'Big 3'  and an enduring symbol of American automotive excellence.
That said, no-one could accuse Chevy of resting on its proverbial laurels. In fact, the spotlight has shone even brighter on Chevy offerings in the most recent model years. Across their entire line, their selection of cars, trucks, and SUVs have garnered top Dependability Awards from J.D. Power and Associates (as well as countless other recognitions for value, safety, performance and fuel economy).
Offering the Most Dependable Car, SUV, Sports Car and Heavy-Duty Pickup is no small accomplishment, and speaks to Chevy's conviction to do right by their customers. Because they recognize that a vehicle is far more than a means of getting from Point A to Point B, or dressing for your driveway. You entrust your vehicle with your safety and that of your loved ones. You rely on it to work and to maintain your way of life. Don't you deserve to drive a vehicle that is just as dependable as you are?
Available Technology
Almost two decades into the 21st century, our expectations and demands have increased exponentially in terms of available technologies. From the legal and safety-inspired hands-free technology of Bluetooth to the evolution of passenger entertainment features, our vehicles have become more than we ever dreamed of. They truly are an extension of each of us, our lives, our homes (and yes, even our offices).
Many people may not realize, but Chevy stands head and shoulders above other automakers in terms of the inclusion of technology. Take the time to compare their offerings against in-class competitors and you'll find an impressive distinction. Whereas other manufacturers utilize technology to distinguish higher trim levels (incentivizing up-selling) Chevy recognizes the universal needs and demands of today's drivers. In their most accessibly-priced offerings, to base trim levels across their line, you can rest assured that Chevy refuses to take a 'no-frills' approach to equipping their vehicles. From Bluetooth to WiFi, choosing a Chevy vehicle will help you to stay connected with all parts of your life.
GM Certified
And if you're in the market for a pre-owned Chevy, why not consider one that bears General Motors Certified status. A GM Certified Pre-Owned (CPO) Chevy comes with manufacturer-backed assurance, that provides you with a valuable piece of mind.
To qualify for GM CPO status, a vehicle must (i) be less than five model years in age (ii) have been driven less than 75,000 miles, and (iii) possess a clean CarFAX Vehicle History report. While this alone provides valuable assurance, the vehicles must then undergo a rigorous 172-point inspection to ensure that all major systems and components meet factory standards. Any parts that fail to meet those standards are refurbished, repaired or replaced with GM Certified parts by GM Certified technicians.
But that's not all. Owners of CPO Chevy vehicles receive extended limited warranties, including (i) Powertrain Limited Warranty for 6-Years / 100,000-Miles (whichever comes first) and (ii) Bumper-to-Bumper Limited Warranty for 12-Months / 12,000-Miles (whichever comes first). Both are offered with a $0 deductible.
Along with a scheduled maintenance program, additional perks include (i) 3-Month trials of OnStar and Sirius XM and (ii) 24-Hour Roadside Assistance. And should you decide that your choice of CPO Chevy isn't a perfect fit, you have 3-Days or 150-Miles (whichever comes first) to arrange for an exchange. Altogether, that's a lot of value to be enjoyed.
Your Time. Your Terms.
With a line so well-realized, Chevy dealerships such as McCluskey Chevrolet have every reason to sell with pride. Of course, this is evidenced by the extensive inventory, overflowing with the finest new, pre-owned and Certified vehicles. However, the best of these dealerships exist as an extension of Chevy's enduring conviction and commitment to excellence.
You don't have to visit the dealership in person to understand. McCluskey understands how valuable your time is, and empowers their customers to shop on their own time (and on their own terms) on mccluskeychevrolet.com.
Maintaining a thorough online profile for every vehicle on their lot, you can find a comprehensive gallery of images for each, along with a full breakdown of manufacturer specs and vehicle features. There is also a wealth of Shopping Tools, designed to help you do everything from calculate a payment, value your trade-in and even schedule a test drive.
And on pre-owned vehicles, McCluskey wants to help you perform your due diligence before buying. Within each vehicle profile, you can access a FREE CarFAX Vehicle History report with the click of a mouse, or the swipe of a finger.
More to Explore
These are just a few reasons to consider a visit to your Chevy Dealership, but there are far more reasons worth exploring. Take the time to do so, and you won't be disappointed for making Chevy your first and final choice