4 Tips to Fix a Flat Without a Spare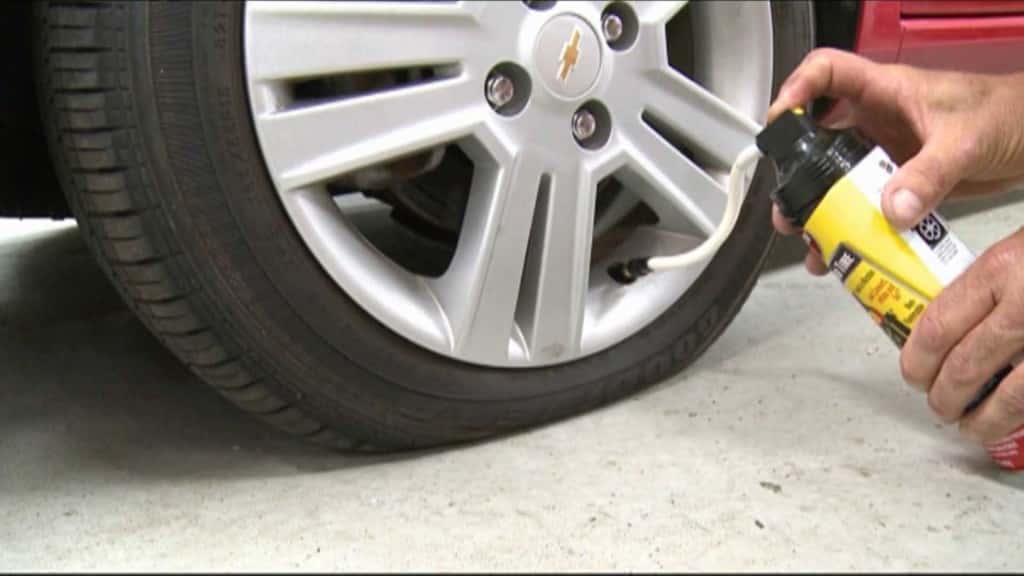 Whether you are driving home to Cincinnati from visiting one of those Indy Chevy dealers, or are simply driving across town – getting a flat tire is no fun at all. After you safely arrive at the side of the road, you flip on your hazard lights, and open the trunk to check for your spare tire. But it's not there. It could have been used and not replaced by a previous owner, or just not included at all. Either way, you need to get that tire fixed to avoid costly towing fees, and get to where you need to go.
We have four easy tips that should get you and your vehicle back on track in no time at all.
Invest in tire sealant. Especially if you don't have a spare tire handy, a $20 bottle of tire sealant will make a world of difference when you find yourself stranded. Apply the sealant to small punctures in your tire, and be on your way. Just remember -this is a temporary fix, and should be permanently fixed as soon as you are able.
Sometimes sealant doesn't cut it. For those completely blown tires, you might want to invest in a temporary space-saver tire. These compact tires will allow you to drive to a repair shop or home where you can then get a more permanent fix. Ask our technicians to order a compact tire for your make and model today.
Prevention is key. Maintain the health of your tires by keeping them rotated, cleaned, and balanced. Tires that are properly inflated are less likely to sustain major damage from things like potholes and other road hazards.
Check out run-flat tires. This type of tire comes standard on a few new vehicles, and while they are more expensive – it may be worth it in the long run. Run-flat tires can withstand small punctures due to their self-sealing abilities. Rather than stopping on the side of the road to repair a tire in dangerous conditions, these tires will allow you to keep driving at a reduced speed.