5 New 2022 Chevy Models You'll Want To Test Drive Now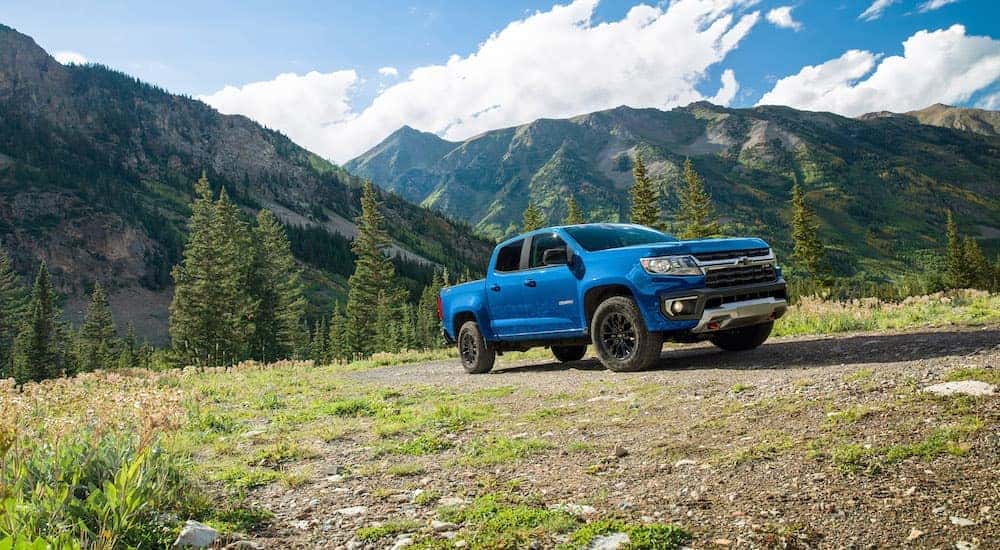 2022 is approaching quickly, and along with it comes a lot of confirmed new Chevy models that you'll want to consider when you need a new vehicle. This lineup includes electric options, trucks, SUVs, and hatchbacks. So, it's safe to say that we will have plenty of new cars in stock very soon! The question is, which one is right for you? We've got the details on 5 new 2022 Chevys you'll want to test drive ASAP to help you make your decision.
The 2022 Colorado
The Colorado is the perfect truck for any average-sized workload. When you need something powerful and spacious, but you're not looking for something as large as, say, a Silverado or an F-150, the Colorado is for you. The new 2022 Chevy Colorado comes with three different engine options, but what makes it most appealing is its 2.8-liter turbocharged diesel engine.
The reason is that it offers the most towing capacity while also giving you the best available fuel economy. This model can tow up to 7,700 pounds and haul 1,550 pounds in the bed, all while maintaining up to an estimated 30 MPG on the highway and up to 20 MPG in the city. Casual off-roaders will love that the new 2022 model now includes the Trail Boss package option on the LT and Z71 trims, which comes with skid plates, an inch lift kit, red tow hooks, and everything you'll need to head off the pavement with ease. Drivers who like petite power will love the new Colorado.
The 2022 Colorado ZR2
If the 2022 Colorado Trail Boss package isn't enough, hardcore off-roaders can rely on the 2022 Colorado ZR2 to get them anywhere they need to go. It doesn't matter if you prefer desert driving, rock climbing, or mudding because this model can tackle it all. Plus, it still includes the turbodiesel engine option, and it actually offers standard trailering equipment as well. You can balance both work and off-roading with the 2022 Colorado ZR2.
Speaking of standard features, the ZR2 doesn't make you pay extra for great features. The HD Rear Vision Camera comes standard, along with heated seating, a heated steering wheel, and Hill Start Assist. It's also available in the "Bison Edition," which comes with its own special customization features and unique skid plates to prevent underbody damage. Check out this truck model if you frequently hit the trails.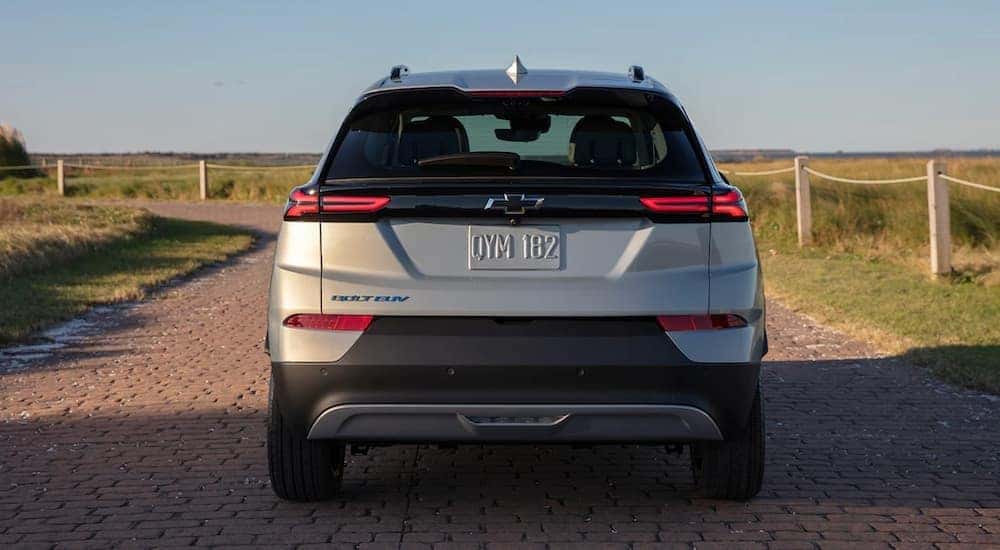 The 2022 Bolt EUV
The new Bolt EUV is a size upgrade from the original Bolt EV hatchback. This SUV's biggest selling point is the fact that it's both stylish and incredibly tech-savvy. Its SuperCruise feature allows it to autonomously drive itself just as long as the driver stays focused and doesn't multitask on the road. Not only is it eco-friendly, but it's also one of the few affordable semi-autonomous self-driving vehicles on the market.
You'll get more passenger space in the Bolt EUV than in the EV, so it's the better option for families. Speaking of which, this model includes several standard safety features, including Lane Departure Warning, Lane Keep Assist, and Automatic Emergency Braking with Pedestrian Detection. Thanks to the fact that it's an EV, you'll get an estimated driving range of up to 247 miles on a full charge. When you need a fuel-efficient compact family car that still offers plenty of passenger space, take the 2022 Chevy Bolt EUV for a spin.
The 2022 Chevy Equinox
When you're in need of an SUV but you need something a bit more spacious, the Equinox is the way to go. It offers up to 63.9 cubic feet of cargo space and an available back power liftgate which makes it easy to load up. The main selling point for this model is that it's a small SUV, but it offers far more space than most other smaller SUVs. In addition to its vast space, this new model is completely redesigned with a new grille, new headlights, and brighter LED lights, making it even more visually appealing than its previous models.
Just like most Chevy models, the 2022 Equinox is packed with safety features as well. The Chevy Safety Assist security suite includes Automatic Emergency Braking, Forward Collision Alert, Front Pedestrian Braking, and much more. It even has a Following Distance Indicator, which alerts you when you're getting too close to another vehicle and slows you down or stops you when necessary. This well-rounded model also includes Chevy's exclusive Teen Driver Mode, which allows you to set curfews, volume, and speed limits, and even track your vehicle. Lastly, you get an all-wheel drive option for this model, which means it can tackle snow, gravel, and wet roads much easier than a front-wheel drive model. This is a great vehicle to purchase if you have a medium-sized family and young new drivers.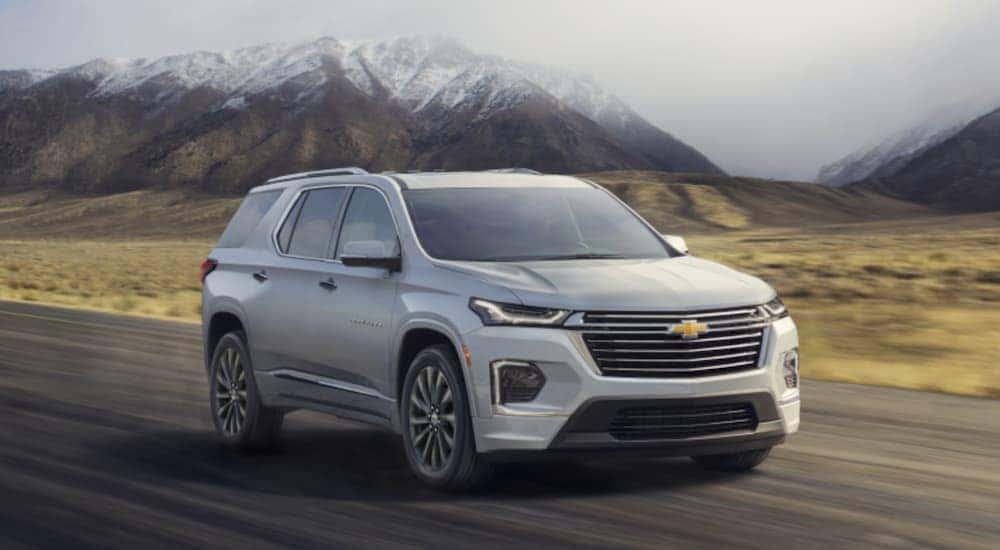 The 2022 Chevy Traverse
Now, let's talk about Chevy's newest large SUV model, the Traverse. It offers best-in-class cargo space, landing at up to 98.2 cubic feet to haul your items with. This model has undergone a huge design change as Chevy adds four new wheel and grille options, along with an entire body structure change, giving the Traverse a more refined appeal.
Since it's a fancier model, the Traverse comes with exclusive safety options such as Rear Pedestrian Alert, which alerts you when a pedestrian is within view while you're in reverse. You can even add on a dual-pane moonroof on this model, and power-folding heated mirrors come standard on most trims. The biggest reason to choose the Traverse over other Chevy SUV options is for its space. When you have a large family, this is the SUV you need.
Why Chevy Is The Best Brand When You're Searching For New Vehicles
Chevy vehicles are known for their longevity. When you invest in a Chevy, you're buying a vehicle that will last you for a long time. Whether you want to keep it that long is up to you, but when you're ready to trade it in on a new one, you'll notice that your Chevy model holds its value well. That's, of course, only if you keep up with your routine service appointments and don't put it through a bunch of wear and tear. These vehicles are known to last well over 200,000 miles, and most people prefer to trade in before that point anyway. Since you're looking for new cars in stock and not used ones, you want to know that your investment is worth it long term.
Chevy vehicles are also well-loved for their safety features. Over the years, Chevy has invented their own safety-focused technologies such as Teen Driver Mode and even StabiliTrak, which is a specialized traction control system that uses sensors to detect if the driver is losing traction. This system can help prevent drivers from wrecking by automatically using the brakes to correct the issue. Since its creation, this version of Electronic Stability Control has become standard on vehicles due to how helpful it is at aiding accident prevention.
Between the brand's longevity and its impressive safety features, Chevy is definitely the way to go when you're looking for new cars, trucks, or SUVs. The best part about Chevy is that they make their models affordable, and they include impressive features on lower-level trims. Check out McCluskey Chevrolet today to see what new Chevy cars we've got in stock for you. That first test drive is just the beginning.