5 Reasons Why Buy Here Pay Here Works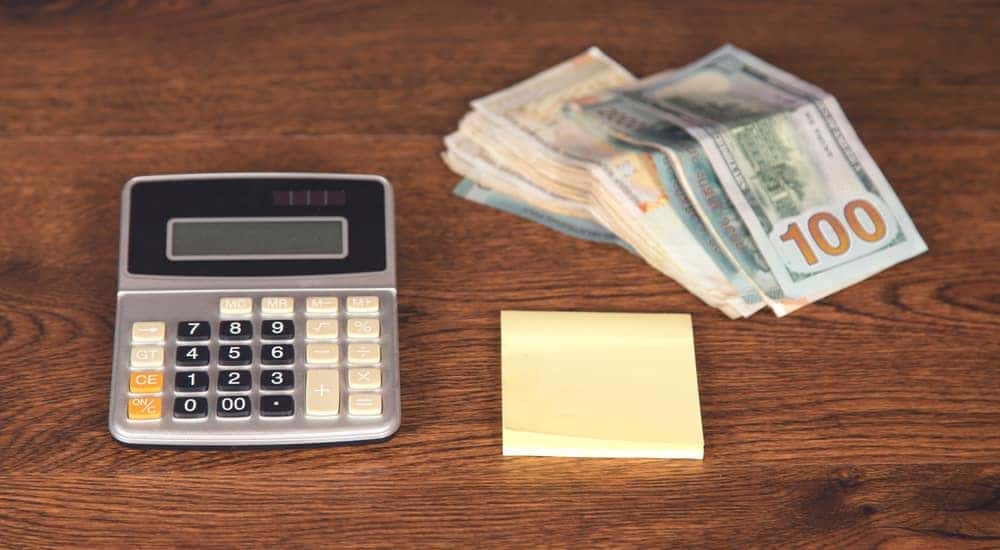 You need a new car, but you think you can't afford one. So, you wait, save up more money, and you still don't think you have enough. You don't want a used car from an unknown private seller.  You've been down that road before. You can't be shelling out cash you don't have to fix a car that is constantly breaking down. You have to get to work to get the money you need to get the car you need to get you to work. Your head is swimming, right? That's because the whole thing is an aggravating, vicious cycle. Wouldn't it be nice if, for once, your finances didn't get in the way of something you really wanted?
Just to show you that we know our stuff, we will give you five reasons many people recite as to why you shouldn't use BHPH. Then, we will give you five reasons why we think you should. You be the judge.
So, what do people say are the five reasons that BHPH scares them?
Interest Rates are Too High
Down Payments are Too Large
No Warranty Available
High Risk of Repossession
Dealerships are Unregulated
Unfortunately for the customers who believe this, they are missing out on an opportunity to easily finance a car based on reasons that are blatantly false.
Getting down to brass tacks, many people have bad credit, and it isn't because people don't know how to manage their money, or that they are irresponsible. They have bad credit because they have a lot of debt. The student loan debt crisis is real. And the sad fact is that many of those people suffering from it are no longer students and haven't been for quite a while. These working adults need transportation to somehow scrape themselves out of debt with their only source of income: their jobs. To get to that job, they need reliable transportation. Here we go again! So, what is true about BHPH? Here are five reasons to trust BHPH dealers and think of them as working hard to help you instead of hurting you.
Interest Rates are Relatively Low and Down Payments Can Be Too!
Requiring a huge down payment was a typical business model of the 1950's, and therefore, an infrequently used, outdated approach. The rise in wholesale vehicle prices changed this practice decades ago, so it's just irrelevant. Couple this with an interest rate that puts the risk on the dealer and not the customer, the deal is sweetened for any customer who might be nervous about their finances. BHPH dealers also take trade-ins if you can't afford a down payment. So, check Kelley Blue Book to see how much yours is worth.
BHPH is the First Step in Repairing Your Credit!
And the greatest thing about BHPH is that it is beneficial to the customer because it helps repair their credit! Sounds great, right? That's the goal! BHPH dealers will help get you in a car that other traditional lenders would keep you out of. Rude! But seriously, BHPH dealers know that keeping mostly current with your monthly payments will immediately boost your credit score, which is an extra incentive to keeping those payments regular. They want to report to the credit bureau how well you are doing.
BHPH Dealers Want to Give you a Warranty
Optional service contracts and warranties are available. BHPH dealers know that these warranties and service contracts are incentive for customers to walk through their doors, so they are not wary of handing them out. Plus, you want their guarantee that your shiny new vehicle won't break down once you get it off the lot, right? Mechanical protection isn't the only way of knowing you can trust your new vehicle. BHPH dealers will tell you that once your car stops working, you stop paying. That means that if you have a breakdown and your car is no longer operational, you are not obligated to pay another cent, and the cost is on them! Crazy, right?
BHPH Dealers Want to Keep Their Customer
You might feel safer asking for a loan from bank or a finance company, thinking that they have your best interest in mind. They don't. That's the simple truth. Banks and finance companies also only see you as a one-time customer, unlike BHPH dealers who want to know you for a very long time.  And if you are worried about high-interest rates and fees, you should know that is what banks are all about. Reputable BHPH dealers, such as the ones at McCluskey Auto, want to help you pay off your loan. We would rather keep you as a customer than put you through the embarrassment of a repossession, and we are flexible with late payments.
BHPH Dealers Are Highly Regulated
It's true. The number of regulations is almost countless, which is why most sources only list up to the first 11. The truth is BHPH is reporting everything about the loan to credit bureaus and the BBB. Here is also a list of all of the regulations that BHPH dealers must comply with: The Privacy Rule, The Safeguards Rule, The Disposal Rule, The Red Flags Rule, The Risk-Based Pricing Rule, The Fair Debt Collections Practices Act, State & Federal Unfair & Deceptive Practices laws, State Usury laws, The Truth in Lending Act, The Fair & Accurate Credit Transaction Act, and The Used Car Rule, just to name those first 11. There are many organizations, including the National Independent Automobile Dealer Association that work to alleviate the burden of misinformation about BHPH from the customer.
This is the plight of many car buyers who do not fully understand the Buy Here Pay Here option. Let's address the elephant in the room. Many people distrust dealerships. They insist that dealers are shady or will do anything for a profit. The idea is that they don't care about customers. That dealers only care about making their quota.
At McCluskey Auto of Indianapolis, our customers would object to this. In fact, we have many happy, satisfied repeat customers who in fact love their new car. And they love the service they received from us. Honest, straightforward service that ensured they were able to get behind the wheel of the car they wanted, and even more so, needed. And one they didn't think they could ever own, but now they do, thanks to the Buy Here Pay Here option.