A Short Drive For Buy Here Pay Here Near Indianapolis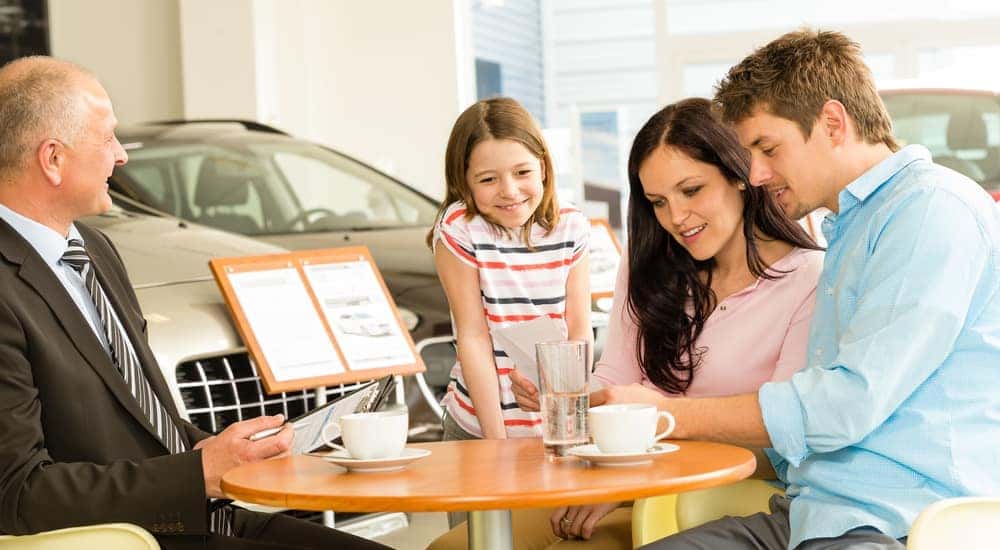 Credit problems are as widespread in the United States today as ever before. And, the reasons why a person may have bad credit are just as expansive. It could be a product of being laid off, unexpected medical bills, a divorce or any number of reasons why. Bad credit does not equal a bad person. However, this issue can be a real problem when looking for a new vehicle. One way people have been able to finance a new vehicle is through the use of dealerships that has buy here pay here. Indianapolis residents who find themselves in this unfortunate situation should know that these dealerships are available to help and that they can get you into a used or certified pre-owned vehicle as soon as you can get down here.
As this country grows, having a vehicle is becoming more and more necessary. Public transportation is not always available everywhere. Where it is available, it is often unreliable or unsafe. Having your own vehicle provides a sense of autonomy and self-reliance that builds your confidence and self-esteem, as well as your credit rating, provided you make the payments on time.
Buy Here Pay Here at McCluskey Automotive
There are tons of "buy here pay here" dealerships in this great big country. The best in the Midwest, however is McCluskey Automotive, less than two hours east of Indianapolis in Cincinnati, Ohio. We have everything you need here to find your new ride, and we will guarantee those with less-than-ideal credit the opportunity to finance a new vehicle.
"Buy here pay here" dealerships do not work the way traditional vehicle financing works. For starters, you will work directly and solely with our financiers. We do not work through any third parties, such as banks or lenders. These third parties will invariably make your financing decision for you. And for those with poor or no credit, that answer will invariably be a "no". They get to pick and choose who they work with. At McCluskey Automotive, we will work with anyone. All you need to do is prove employment.
Additionally, by working directly with us, you are granted access to a gigantic inventory of used and certified pre-owned vehicles. We are not some mom-and-pop operation with a handful of outdated models to choose from. We currently have more than 700 vehicles to choose from, with more coming and going every day. These include 2019 models and plenty of vehicles priced well under $10,000. Our entire showroom is available online, as well, so you can peruse our inventory before the trip from Indianapolis to Cincinnati (or during, provided you are not the one doing the driving). Our financial application is also available online, and you can fill that out from the comfort of your home and save yourself a ton of time.
Repairing Your Credit
One of the perks of using a "buy here pay here" dealership is that you get to build up your own credit yourself. By making on time payments, which are then reported to credit bureaus, your credit score will rise as long as the payments come in on time and as agreed upon. We guarantee that we will report your payment history to the appropriate credit bureaus, just as any bank, credit union or money lender would. Even though we are not obligated, we would do it anyway, because we want to see your credit score go higher.
Why McCluskey Auto is Worth The Drive For Buy Here Pay Here, Indianapolis!
At McCluskey Automotive, we pride ourselves on our honest and ethical behavior. Too many used car dealers have had less than honorable practices, and have given the good men and women of our industry a bad name. Movies and television shows that love to paint used car salesmen as sleazy and dishonest haven't done us any favors, either. Not all used car dealerships will report your payment history, out of apathy or laziness. We are neither, we are here to work for you.
One thing that the general public may not know about dealerships like McCluskey Automotive is that we rely heavily on word of mouth as advertising. We do not spend billions of dollars on national advertising like Detroit automakers do. We rely on our honest treatment of our customers to speak for itself. On our website, you will find testimonials from many of our former and returning customers. They praise the sales and management at McCluskey Automotive and their dedication to customer service. And if you think Indianapolis is far away, one satisfied customer lives in West Virginia!
Another thing that separates us from the major automakers is that we are not linked to any one manufacturer. We have everything from Acura to Volvo. From the United States to Germany to Japan, we have the gamut of automobiles covered.  Anything you need in terms of body style, from cars to trucks to SUVs to vans to crossovers, we have it all.
We urge you to check out all that our website has to offer. It is more than just a virtual showroom. We have the testimonial section, which can offer some assurance from those who have already been through what you are facing (and those are just the ones who were kind enough to leave a response). You can browse our current specials. You can apply for the application online, as stated before, but you can also check your credit score right there in minutes. You can also check out a payment calculator, sort and research vehicles by pay rate, and so much more.
We have been doing this for a long time, and we know all too well the anxiety you are feeling. More often than not, those with bad credit go the traditional route of car buying first. They go to a large lot, get excited about a car and are inevitably shot down because of their bad credit or no credit situation. It is embarrassing and nobody wants to go through that.
We don't care what happened in the past. All we care about is how we can help your future. Getting you into a new car is our goal, as well as yours. We have a dedicated sales staff that knows the ins and outs of the car sales business. Our customers often remark that these men and women know the kind of car you will need before you do. And we are of a different breed of salesmen because we interact with those who have less than ideal credit every day. They are nervous and afraid of being let down again. We have learned how to honestly and fairly treat those people who are wary of going through an unwanted experience such as they had at a large dealership.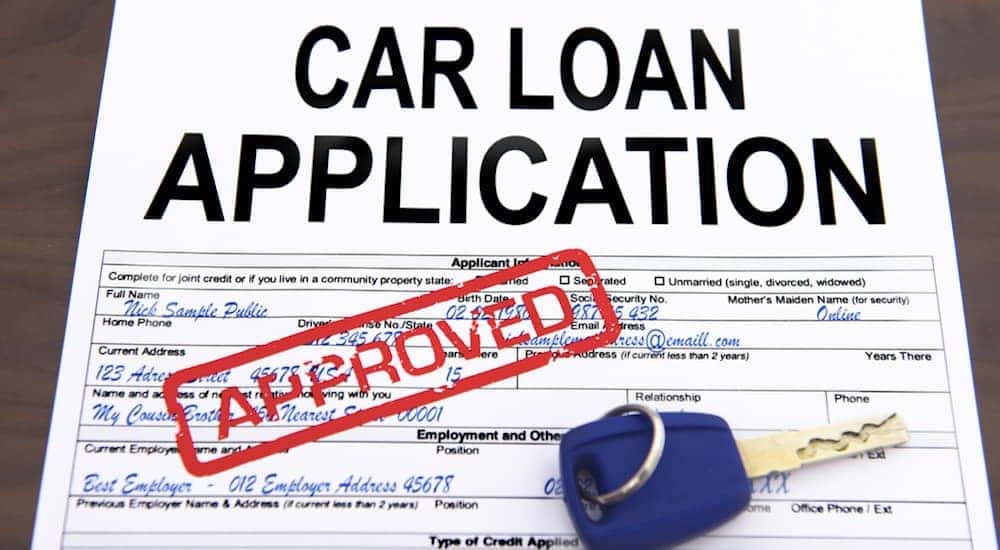 The Best Buy Here Pay Here Near Indianapolis Dealer
We urge you our friends in Indianapolis to head east to Cincinnati and visit us at McCluskey Automotive. We are located on Colerain Avenue and have the best sales and finance teams in the Midwest. Our showroom is open 9AM to 9PM Monday through Friday and 9AM to 6PM on Saturday. We also have a certified body shop that is open from 7AM to 10PM that rotates multiple shifts, so we can get you back on the road faster than anyone around. Come see us soon. We can't wait to help you on the road to getting your own new vehicle!