Accessorize Your Chevy for Summer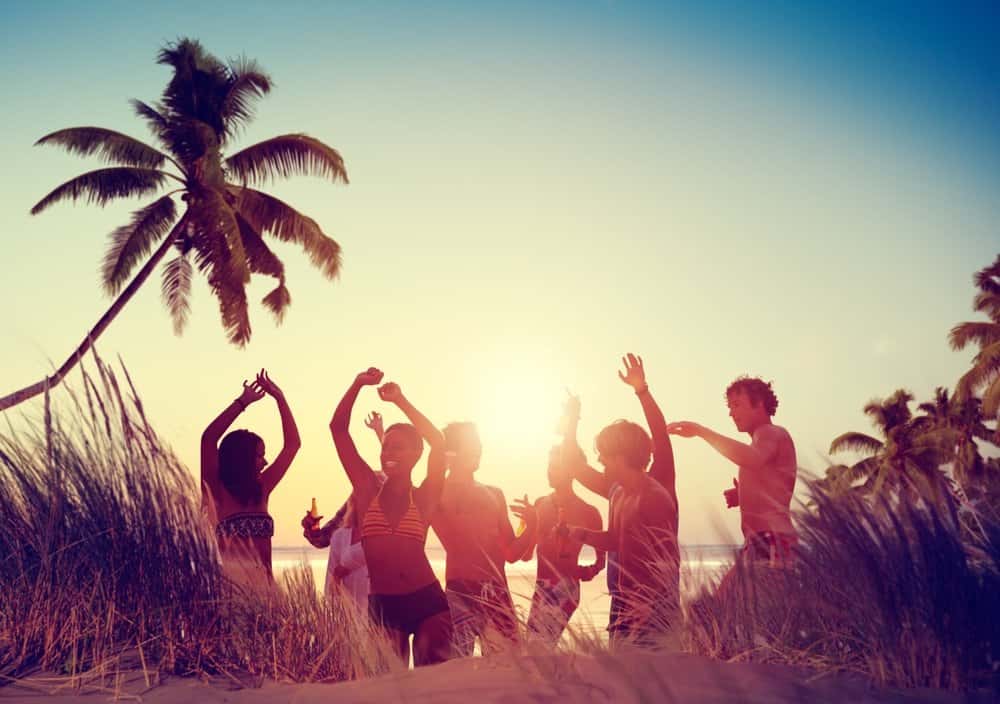 Now that we're in the beginning of summer, you're probably making plans for trips to Lake Erie, hiking in Mt. Airy Forest, camping, and other adventure opportunities. To ensure that you and your family have a safe, comfortable drive in your Chevy vehicle, it's a good time of year to take a close look at your Chevy vehicle and see what GM parts might be needed. Perhaps you need to upgrade a vehicle part for summer driving. Or you're seeking the right accessories to bring along your favorite gear. Our team at McCluskey Chevy has all of the OEM parts that you need. When you head out on your next road trip, we want you to have a great time getting there and have no trouble reaching your ultimate destination.
Genuine OEM Chevy Parts
During the warm summer months, your Chevy may require new parts that became worn during the winter. Our inventory is comprised of GM accessory car parts for a variety of years, makes, and models. You can find all of your favorite brands, like Chevrolet, GMC, Cadillac and more in our inventory. All of our parts are the exact same parts that came in your car.
Before you leave your driveway, one of the first things you need to do is check your vehicle. Items such as belts, cables, radiator fluid, brake fluid, and windshield wiper fluid might need to be replaced. Tires need to be thoroughly inspected for tread and air pressure. And always make your spare tire is in good condition.
It's also a good idea to be pro-active before taking a trip. If your vacation takes you along long desolate roads, bring along a safety kit with a road marker, flashlight, basic tools, flares, and a reflective device. At McCluskey, we offer a Roadside Assistance Package that includes bungee cords, gloves, a cotton rag, a fuse kit, multi-bit screwdriver, PVC insulating tape, rain poncho, slip-joint pliers, tire pressure gauge, and a "Need Help" sign. It's all packaged in a convenient bag with the GM logo. If you get stranded, you'll be happy to have some extra energy snacks and water till help arrives.
One of the more bothersome problems of taking your car on vacation is the road debris, insects, and stones that can damage your windows and exterior. McCluskey has the solution. If, for example, you drive a 2016 Chevy Cruze, we offer custom-designed molded hood protectors. This product, due to its precise glove-like fit, will deflect small twigs and other road debris while shielding your hood.
To give you and your family a more enjoyable driving experience through rain or sunshine, consider adding side window deflectors to your Chevy vehicle. These custom-molded, in-window-channel rain and debris guards allow fresh air to enter and leave your vehicle while helping to keep the pelting rain out. They also serve another purpose: they help to reduce wind noise and sunlight glare, as well as allow interior heat to escape.
If your vacation takes you and your Chevy vehicle through rushing water or mud, our custom-molded rear splashguards are designed to fit directly behind the rear wheels and help to protect tire splashes. They will protect your paint from debris and weather.
Another important accessory for traveling families is a cargo security shade. Perhaps you and your family want to take a quick hike and leave your GM vehicle in the parking lot filled with your personal gear. A cargo security shade conceals your possessions in the cargo area of your GM vehicle.
Personalized Accessories
If you want to personalize your vehicle for summer adventures, you'll find a complete portfolio of accessories that easily mount onto your Chevy vehicle. These popular car accessories will help you to bring along your bicycle, kayaks, camping equipment, and other outdoor sports gear. We offer these accessories to either purchase outright or for us to install for your convenience.
For a family that likes to bike, it's important to be able to safely bring all of your bicycles on your Chevy. At McCluskey, we offer roof-mounted bike carriers and hitch-mounted bike carriers to safely and easily secure your bicycles. If you own a Chevy Traverse, your roof rack can store up to 200 pounds on top of your SUV. Or you can purchase a hitch-mounted carrier that is designed to tilt away from the vehicle giving you the flexibility to easily reach into the cargo area without having to remove the bikes each time.
Kayaks, canoes, or paddleboards can be awkward sports gear to bring along in your Chevy. But at McCluskey, we offer a roof-mounted water sport carrier to efficiently mount any small boat or gear.
Roof-Mounted Luggage Baskets
No matter if your trip duration is a few days or a few weeks, it's important to have space for your family's luggage. At McCluskey, we carry roof-mounted and hitch-mounted luggage baskets for your GM vehicle. By moving your luggage to the top of your car, you'll free up interior space for your family. Hitch-mounted stowage compartments are similar to rooftop luggage baskets. Our premium textured ABS hitch-mounted stowage compartment carries up to 13 cubic feet and 150 lbs of luggage. It conveniently fits into your trailer hitch receiver on your Chevy Equinox and tilts away from the vehicle for access to the rear cargo area. These handy accessories are safe, reliable, and affordable, and greatly increase the versatility of your vehicle.
Before you embark on your summer vacation, please visit McCluskey Chevrolet for all your GM parts and accessories. We are the premier destination for the entire line of GM auto parts in Cincinnati. For the past three years, we've been known as the top dealer in Chevrolet auto parts sales. Whether you are looking for a simple maintenance item to spruce up your car for the summer or a travel car part accessory, our dedicated team of managers can help you