All About Chevy's Advanced Safety Features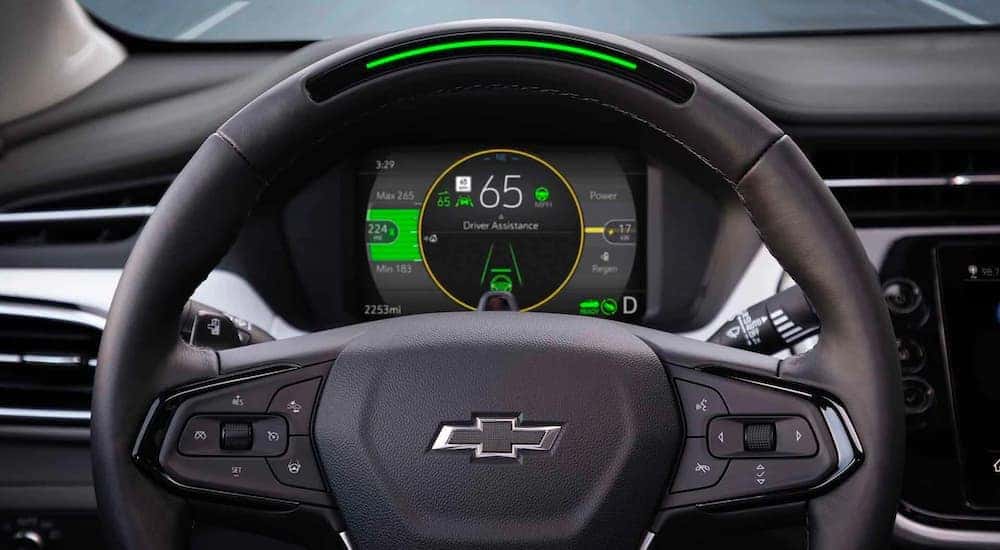 If you haven't purchased a new or used car in recent years, the increasingly popular advanced safety features might be new to you. Chevy continues to develop some of the most innovative safety and driver assist features in the industry. What you may not know is the Chevy car you're looking at in the Chevy dealership may have these features standard, or the next trim level up may offer more standard safety features. Luckily for you, the team at McCluskey Chevrolet can walk you through all of the features and options so you know you are getting the best deal. Let's take a look at Chevy's safety features and the popular Chevy Safety Assist package. If you're wondering which Chevy vehicles have standard safety technology features, keep reading for more insight!
Chevy Safety Assist
Chevy Safety Assist is Chevy's package of six popular advanced safety features. We started seeing this package as a standard feature in the 2020 Chevy Equinox and 2021 Chevy Trailblazer. It continues to expand to more vehicles and trim levels. We'll dive into the Chevy vehicles with standard Chevy Safety Assist further down, but here are the features included in this safety package.
Automatic Emergency Braking – Using camera technology, the vehicle applies automatic brakes if it detects a potential front collision. This feature works when you're traveling at 50 MPH or less.
Forward Collision Alert – This alert works in tandem with the automatic emergency braking. If the vehicle detects a potential collision, it alerts you to take appropriate action. You will receive the Forward Collision Alert before the Automatic Emergency Braking occurs. This alert also works if it senses you are tailgating the vehicle in front of you.
Front Pedestrian Braking – This feature works a lot like the Automatic Emergency Braking feature, except it uses special technology to specifically detect pedestrians. You'll receive an alert of a possible collision and also automatically brakes the vehicle. This feature works under 50 MPH and in the daytime with high visibility.
Following Distance Indicator – With this feature, you can stay a safe distance from the car in front of you. The vehicle can give you the gap time in seconds between you and the vehicle ahead of you so you can make any necessary adjustments.
Lane Keep Assist with Lane Departure Warning – If this system detects you may be drifting out of your lane, it will provide alerts and even a gentle steer to help you back into your lane. This feature even knows when you are intentionally turning and will not provide alerts in those cases.
IntelliBeam Auto High Beam – IntelliBeam helps your nighttime driving by automatically turning your high beams on and off, depending on your surroundings.
It wasn't that long ago that these safety features were only available in luxury vehicles. With technology improving, now the average driver can take home a vehicle with top-of-the-line safety features. Whether you're driving a Silverado or Equinox, these are features you will use every day.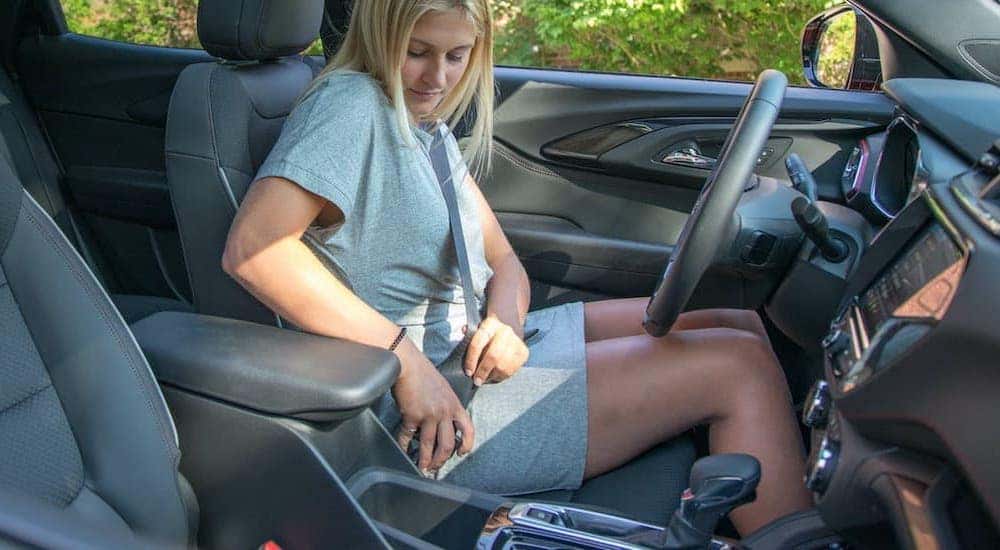 Additional Safety & Driver Assist Features
Those six features of Chevy Safety Assist are what you will most commonly see as standard in Chevy vehicles. There are even more safety and driver assist features that give you more protection and offense on the road. Some of these features are available as add-ons in a variety of trim levels, and some are only available in higher trim levels.
Adaptive Cruise Control – will help you maintain a safe distance with cars in front of you while in cruise control. It can slow down or speed up based on the gap time you select.
Rear Vision Camera – gives you a better view behind your Chevy as you reverse.
High-Definition Surround Vision – gives you an overhead view of your Chevy.
Rear Camera Mirror – improves your view of what's happening behind you as you drive.
Lane Change Alert with Side Blind Zone Alert – assists you as you change lanes and gives you a visual and audible alert if there is a vehicle in your blind spot while you are trying to change lanes.
Rear Cross Traffic Alert – will give you alerts when you're in reverse if a vehicle is crossing behind you.
Rear Park Assist – gives you distance alerts as you are parking in reverse.
All of these additional features plus the Chevy Safety Assist features consist of a lot of information. What does this mean for you, though? While these safety features don't replace your full attention and driving skills, they act as an extra layer of defense and peace of mind. When you purchase a Chevy vehicle with these safety features, you can rest assured there is a system working alongside you to keep your most precious cargo safe.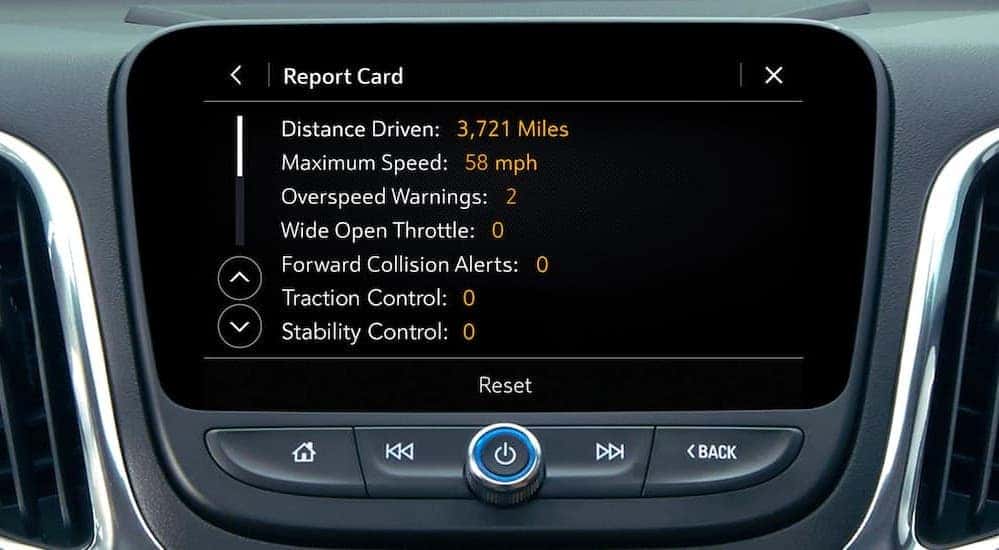 Chevy Vehicles With Standard Safety Features
Chevy offers a diverse lineup of vehicles and then even more diverse trim levels and special editions in each model. There's no need to keep up with which model offers standard safety features because we have all you need to know. It's important to note too that Chevy will continue to expand this list in the coming years as the demand for advanced safety features continues to rise.
Both of Chevy's new electric car models, the 2021 Chevy Bolt EV and 2022 Chevy Bolt EUV, offer Chevy Safety Assist as standard. These features work beautifully in all-electric vehicles. In Chevy's SUV lineup, Chevy Safety Assist is standard in all models of the 2021 Trailblazer, 2022 Trailblazer, and 2021 Equinox. These six features are also standard in the 2021 Blazer 2LT model and above.
In Chevy's larger SUVs, the 2021 Traverse has the standard Chevy Safety Assist in models RS and above. The 2021 Tahoe and 2021 Suburban offer nearly all of the Chevy Safety Assist features in all models. Each of these Chevy SUVs has the additional features we previously mentioned available in some or all models. Since the SUV is primarily a family car, this should give all parents peace of mind that this is a priority in Chevy's SUVs.
In the 2021 Silverado, some of the Chevy Safety Assist features are standard in the High Country model. Most of these safety features are still available to add on in the 2021 Silverado and 2021 Colorado pickup trucks. Finally, other Chevy vehicles like the 2021 Trax, 2021 Malibu, and 2021 Spark may not offer these as standard safety features, but they offer a variety of these features as add-ons. It is still simple to have these safety features included in your new Chevy vehicle!
If advanced safety features are important in your Chevy vehicle search, this information is valuable to you. Many of Chevy's most popular vehicles include Chevy Safety Assist as standard, so it is likely the vehicle you want to take home has these incredible features. Check with our dealership or on our website to see what specific models carry as standard features.
Visit McCluskey Chevrolet – Your Chevy Dealership
McCluskey Chevrolet offers the full lineup of Chevy vehicles, so you can easily experience Chevy's top safety features for yourself. Chevy Safety Assist and the additional driver assist features are just a piece of the amazing features offered in Chevy's vehicles, but it's a vastly growing piece that people want. These safety features will help you get the most out of your Chevy vehicle. Come visit McCluskey Chevrolet today to see the lineup of vehicles with Chevy's best safety features!