Chevrolet Colorado: The Small Pickup with Big Heart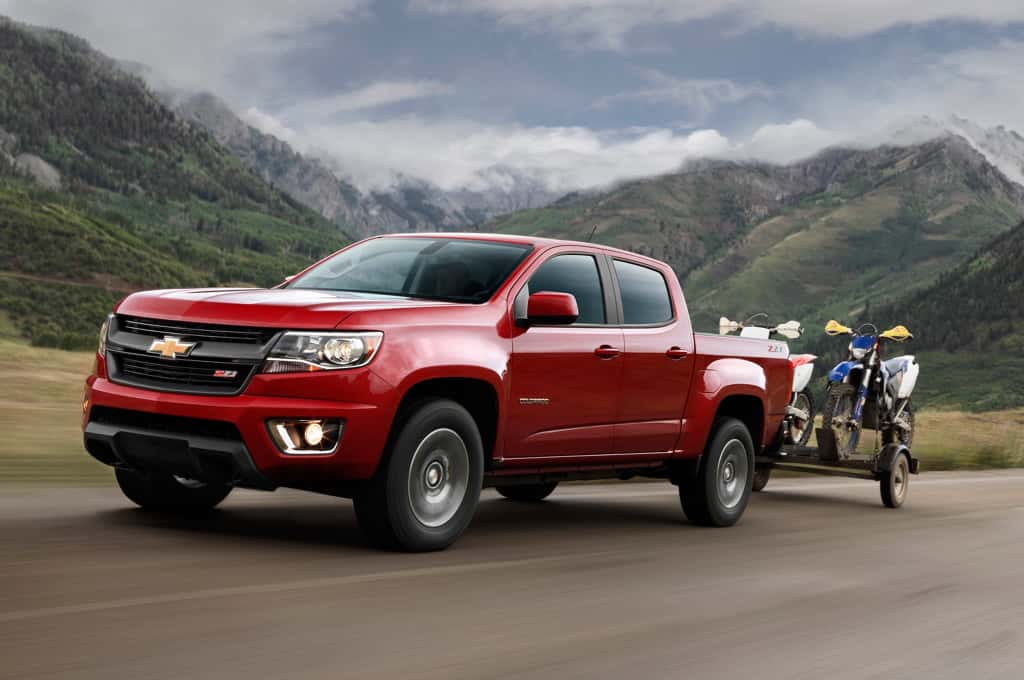 As a Chevrolet dealer in Cincinnati, we get lot of customers coming to see us about pickup trucks. Most people assume that the Chevrolet Silverado is the only pickup available in the lineup, and while it is the full-size pickup truck by Chevrolet, it isn't the only one. The Chevy Colorado is a compact/midsize pickup in the Chevrolet lineup that has just as much, if not more heart than the Silverado, yet barely gets noticed.
The 2015 Colorado debuted at the Los Angeles Auto Show earlier this year, and is set to arrive at dealerships this fall. We wanted to bring you all of the great features and benefits of driving the Chevy Colorado, because it is a pickup truck option you definitely won't want to rule out.
Chevy Colorado: Bigger Isn't Always Better
Let's start with the basics. The Colorado is not a full size pickup, but how small is it? The overall length of the Colorado is 212.76″, which turns out to be 17″ shorter of the full-size Silverado. The Colorado is also lighter than the Silverado, as it has a smaller engine and also a smaller body.
The 2015 Colorado will offer three engine options including:
The standard 2.5-liter gas-powered engine, with 193 hp and 184 lb-ft of torque.
A gas-powered 3.6-liter V6 with 302 hp and 270 lb-ft of torque
The 2.8-liter Duramax turbocharged diesel engine new for 2015.
Aside from the great engine options, the Colorado is more than the little pickup that could, it is instead the fully-capable pickup that WILL. With a payload and trailering capacity of over 6,700 pounds, the Chevy Colorado will not disappoint those who need their pickup truck to perform. Drivers will also enjoy the premium options on the Colorado, which will be in the same three trim levels, the same as the Silverado.
What you can expect from the new Chevy Colorado midsize pickup truck, is a smaller truck that packs more power than any other truck in its segment. Be sure to come down and take one for a test drive today!