Chevrolet Has Accessories to Make Any Vehicle All Yours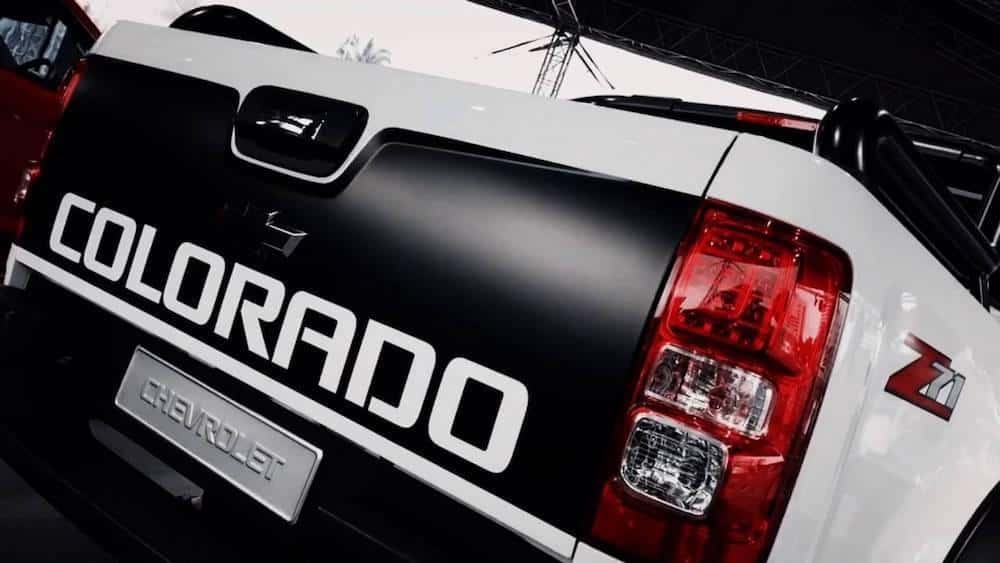 Have you ever wanted a vehicle specifically built with you in mind? How about a car or truck with some options, but not all that a loaded package offers? Customizing a Chevy model vehicle to suit all of your specific needs is what McCluskey Chevrolet specializes in. We will have a Chevy built brand new from the rims up to a sunroof particular to all of your specifications. McCluskey Chevrolet is happy to work with you on building the pre-customized car, truck, or van of your dreams.
Are All Accessories Backed by Chevrolet?
Accessories offered by McCluskey Chevrolet are divided into two different categories. The first are Chevrolet built/authorized accessories. Nobody knows your Chevrolet better than the manufacturer and so these accessories are designed, engineered, and backed by Chevrolet. This means that they are certified and built specifically for your Chevrolet model car or truck. Built by Chevy for Chevy with Chevrolet's excellent warranty program
McCluskey Chevrolet is also extremely excited to offer an associated accessory line of products. Different third party companies, such as Thule, Lund, TracRac, UWS, and Curt to name a few build aftermarket products with Chevrolet vehicles in mind. Each company offers individual warranty coverage specific to their products, so a sales specialist will be happy to assist you in researching the different warranty programs for each aftermarket product.
What About Technology?
Absolutely, Chevrolet offers a great variety of technological advancements to make your life easier, more convenient, and if so desired, always connected. For instance, for under $400 an available waterproof Bluetooth independent audio system called the Bullfrog is available to Chevrolet buyers through the Kicker audio component manufacturer.
A remote starter key fob available on sedan models allows you to start your parked Chevrolet to warm it up on a frigid winter morning or cool it down on a blisteringly hot August afternoon. The Chevrolet key fob is also connected with your vehicle's remote keyless entry and anti-theft systems, which are there to help keep you and your car safe at all times including during those unexpected moments.
Have a long road trip coming up? How about adding a universal tablet holder, (tablet not included,) to distract the kids in the back seat. Safely securing a tablet to the seatback of the driver or front passenger seat headrest, can keep the backseat occupants entertained for miles. The universal tablet holder can support a device in either portrait or landscape mode.
Let's Get Specific.
No problem! McCluskey Chevrolet has tons of Chevrolet cars and trucks in stock. If the vehicle in stock does not have the package or add-ons that you specifically want, we can add them. If we cannot add a part or accessory we will assist you in ordering the vehicle that you want to suit your specific needs.
For instance, the 2017 model year Suburban Sports Utility Vehicle has almost endless options, packages, and extras to make your driving experience the most enjoyable possible. Do you consider yourself an active outdoor enthusiast? The Suburban offers roof or trailer hitch mounted ski, snowboard, and bicycle racks to keep your interior storage or passenger space free. How about extra exterior storage space? A roof mounted luggage basket or a trailer hitch mounted stowage compartment can be added easily to an existing model Suburban or added to build your own vehicle. Exterior storage compartments come in various shapes, sizes, and volume so the storage needs that you require can be easily fulfilled. How about watersport activities? The Suburban offers extensive exterior options for toting around either your canoe, kayaks, or surfboards without sacrificing interior passenger space.
How about creating a custom look for your new Suburban so that it sticks out from the rest of the crowd? There are many different body side molding options to match the color of your vehicle as well as stainless steel or chrome bumper covers, step ups, and rocker panels so that your Suburban reflects who you are.
If cargo storage may be an issue, Chevrolet has many interior storage options available to help you pack as much cargo as possible safely and securely. Cargo nets, cargo area mats, and cargo dividers are all available to help you organize everything, as well as protect your car's finish underneath.
If towing or trailering is a big concern or hobby of yours, maybe the optional camera system, provided by EchoMaster a third party Chevrolet vendor, is just the right thing for your new vehicle. With three different cameras, available in chrome mirror caps, hauling and towing has never been easier or safer.
I Want More.
The options above are just examples for one Chevy vehicle alone. There are many more options available for different Chevrolet model vehicles.
The model year 2017 Chevrolet Equinox sports utility vehicle, for instance, has many different features standard, as well as optional add-ons to specifically customize your ride to your liking. Improve style and appearance, while also increasing safety, by installing a set of Chevrolet certified fog lamps. How about a chromed-out grill, or a shiny new fuel door for a new bit of style? A heated seat kit will give you more driving enjoyment, especially in the winter months, or after a stress-filled workday.
Several different hitch balls or trailer hitch assemblies are available to get you ready for towing anything you need. Even a locking ball pin kit is available so that your hitch assembly is safe from theft on your truck or SUV when not in use.
Sold! How Do I Start?
If you are interested in upgrading your current Chevrolet car, truck, or crossover SUV, McCluskey Chevrolet should be your first choice. We would be happy to add available options to your new car, (if possible,) or assist you in ordering the perfect car of your dreams. We can help provide everything from splash guards, mud flaps, and tire pressure monitors, to wheel lock kits, 4G LTE Wi-Fi, and camera or monitor combinations. Performance upgrades, cosmetic enhancements, or productivity equalizers can all be picked out and put into the Chevrolet model vehicle of your choice. Simply choose the model and the body style, and then start adding options to create the car, truck, or SUV of your dreams. At McCluskey Chevrolet, we love to make people smile.