Chevy Commercial Vans Get the Job Done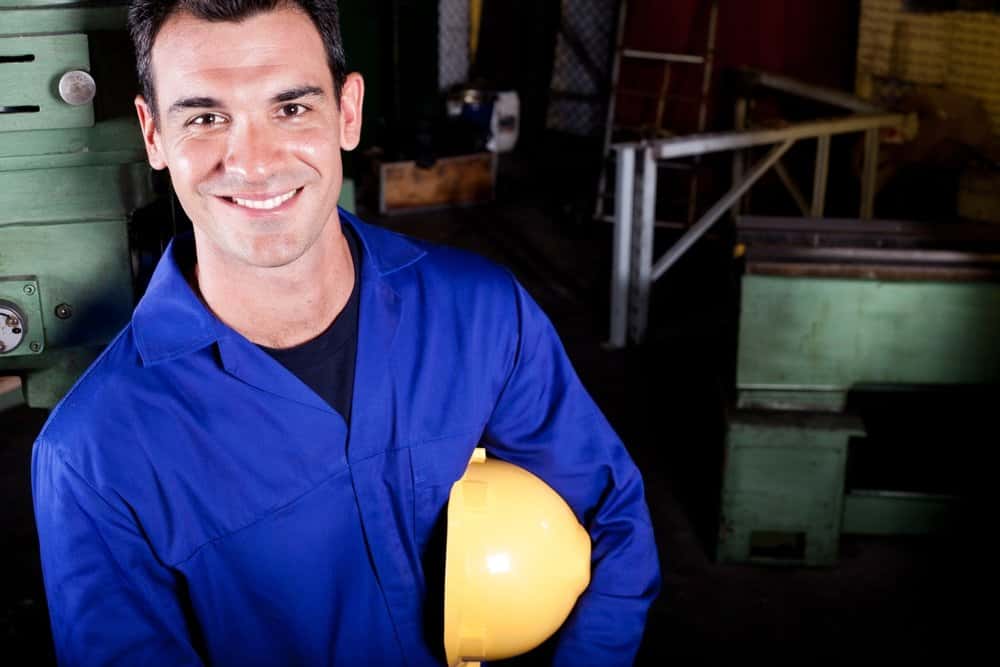 Chevy is known for a lot of things: powerhouse pickup trucks, family-friendly SUVs, iconic Corvettes, and even 2017's Car of the Year – the Bolt EV. Hell, it's even been name-dropped in the lyrics of over 700 songs. However, it may be surprising to some people that Chevy also offers a line of commercial vans that are definitely worth exploring. If you are a business owner and you need to transport cargo (or people) and need something bigger than an SUV to effectively run your businesses, it's more than likely that Chevy has a van to suit your businesses needs.
2017 Express Cargo Van
If you're a contractor, plumber, electrician or running any sort of business that requires you to be on-the-move and fully-equipped, the 2017 Express Cargo Van may just be for you. Starting at $30,745, the Express Cargo Van can be customized with Chevy's available equipment packages to best configure your van to your company's unique needs. And if you travel with a team, you'll have space and seating for up to five employees with the available Cargo Crew option.
Standard rear swing-out doors, hinged cargo doors and an available sliding side cargo door allow you to easily access your equipment so that you can get the job done even faster. The Express Cargo Van can also be fitted with ladder racks and specialty storage spaces allowing you to build a vehicle that is truly customized to your particular business needs.
Available in two models, the 2500 Express Cargo Van is powered by a Vortec 4.8-liter V8 engine that generates 285 horsepower and 295 pound-feet of torque or you can opt for the Vortec 6.0-liter V8 and increase your horsepower to 342 and your torque to 373. The 3500 Express offers the same engine options but will allow you to carry a payload of up to 4,192 pounds and tow up to 10,000 pounds.
You also have the choice of going diesel with a 2.8 Duramax 2.8-liter Turbo-Diesel that offers 369 pound-feet of torque and 181 horsepower. Go diesel and you'll max out your towing capacity at 7,000 pounds.
Overseeing a crew? Stay connected with Chevy's Commercial Link. Operated through OnStar, Commercial Link lets you track your vehicle's location, speed and fuel efficiency to make sure you and your employees are all on the same page. Additionally, you can send and receive customer emails with the available 4G LTE WIFI keeping you connected to your clients no matter where you're contracting
2017 Express Passenger Van
If you're needing to carry people as your payload, you're going to want to explore the 2017 Express Passenger Van. Perfect for shuttling people from here to there, the Express Passenger Van comes standard with seating for 12 but with the option to seat 15. Safety features, including a rear view camera and Park assist, are available to help protect you and your passengers. Chevy's StabiliTrak Electronic Stability Control System comes standard on the Express Passenger Van.
The Express Passenger Van's rear swing-out doors, rear passenger doors and an available sliding rear passenger door give your passengers the freedom to come and go and the rear passenger air conditioning system ensures they're comfortable. And you'll drive with confidence knowing that the van's Bluetooth capability, 4G LTE WiFi capability, and the available seven inch touch-screen, powered by Chevy's MyLink, which offers easy-to-follow directions so that no matter where your final destination is, will get you there without having to stop and ask for directions
Starting at $33,140, the Express Passenger Van is perfect if you're running a shuttle service, day care or any other operation that requires the ability to move people safely from here to there. Visit your local Chevrolet Business Elite Dealer to learn about the additional safety options and technologies available in the Express Passenger Van to give yourself the peace of mind that comes with knowing your vehicle is equipped with the best Chevy has to offer.
2017 City Express
Running a business that will have you running around town? Perfect for florists, bakers, plumbers or any other business that requires making lots of stops in an urban environment, the 2017 City Express Van offers an EPA estimated 24 miles per gallon in the city, 26 mpg on the highway and the ability to easily maneuver through the tightest of city streets.
With a starting MSRP of $22,405, the City Express Van can be configured to offer up to 122.7 cubic feet of cargo room – easily accessed by the Van's 40/60 split rear doors. The best part of the City Express Van? You won't have to head back to office between jobs and deliveries. The City Express Van offers a mobile office center console by utilizing a fold-flat passenger seat to create a workspace perfect for filling out completion forms and inventory checklists. Additionally, 13 storage spaces function to hold your laptop and your hanging files. You'll also never have to worry about running on low battery with the two available 12-volt outlets ready to keep you and your business powered up and ready to go.
Visit a Chevrolet Business Elite Dealer
Running a business, whether big or small, is a huge challenge. Having the right tools to do the job is critical, and that's why Chevy Commercial Vans are a smart choice to keep your company cruising. To make the most of of your Chevy Commercial vehicle and to receive the most comprehensive care, locate a Chevrolet Business Elite Dealer and you'll not only enjoy top-notch service, but you'll also have a dealer-representative who will work to understand your needs and knows exactly the right van and accessories for your tasks. You'll also be able to take advantage of extended service hours and available work-ready loaner vans, meaning you never need to interrupt your business hours. Visit your local Chevrolet Business Elite Dealer and let them help you find the Chevy van for sale that's just right for your business, so you can get back to business.