Chevy Facts That Make the Difference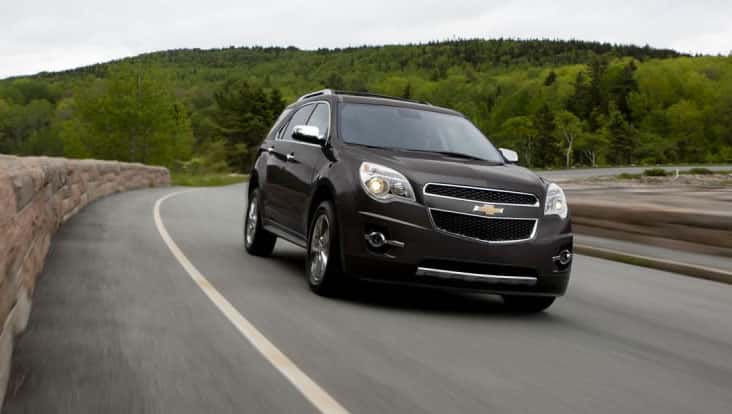 Here at McCluskey Chevrolet, we give consumers great reasons to skip over the random Cincinnati used car dealerships and head straight to our reputable dealership. Those reasons are quality, assurance, and exceptional customer service. We aren't sure why anyone would settle for anything else, especially when here at McCluskey Chevrolet, we also offer great deals on all of our vehicles. While we sell most major automotive brands used, our main focus is on brand new Chevrolet cars, trucks, and SUVs. There is a reason we made the decision to sell Chevy's instead of some other random brand, and we thought we would share some things that helped us come to that decision.
The Chevrolet Difference
It's there, and in if you have never experienced it first hand, then you should come right over and take an American-made Chevy for a test drive. The Chevrolet brand has been producing vehicles since 1913, and has made a lot of history between then and now. Check out some interesting facts that will have you cheering on Chevrolet alongside of us here at McCluskey.
Since it was first opened in 1913, Chevrolet has produced over 200 million cars, trucks, and SUVs.
2010 was a big year for Chevy, with about 1 in every 1,615 person across the globe purchasing a Chevy.
So many Chevys were bought in 2010 that they would circle halfway around the world if lined up bumper to bumper.
Chevrolet's history with General Motors goes way back. GM acquired Chevrolet back in 1918 – just five years after they became an automotive brand
There is a lot of speculation about where the famous bowtie symbol came from, but popular belief is that William Durant chose it from a wallpaper design he saw in France.
Two-thirds of all the roads in the world have Chevrolet vehicles present at any given time.
Experience for Yourself
These facts are impressive, but we would like to see you get behind the wheel of a Chevy vehicle and experience the Chevrolet different for yourself! Come down to McCluskey Chevrolet today and take the 2014 Chevrolet Equinox for a test drive!