Chevy Vans: The Key to Small-Business Success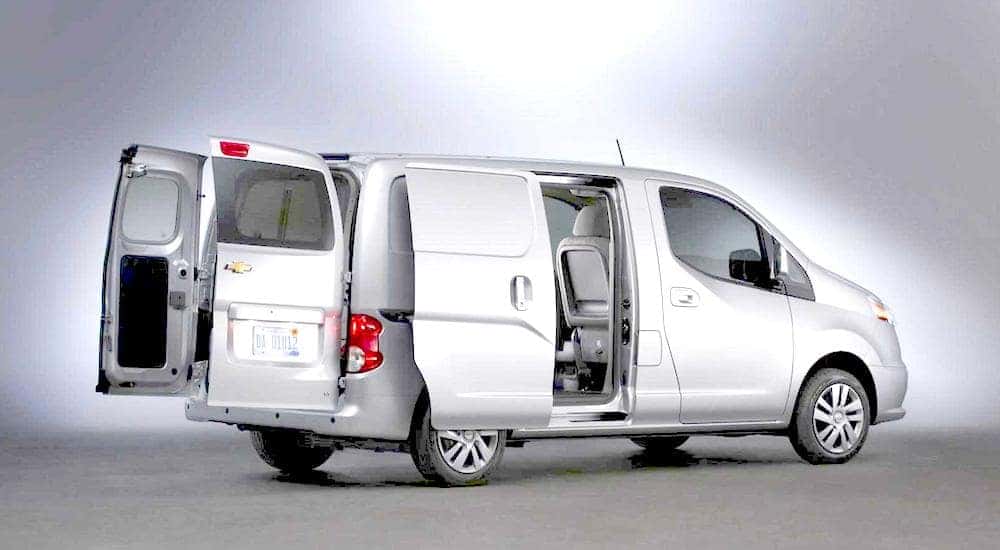 There's no question about it – starting your own small business can be extremely daunting. There is so much to consider and it's important to weigh all of your options carefully as you navigate the tricky road to success. It's easy to feel overwhelmed with planning, decision-making and launching your business, which is why it's crucial to give yourself plenty of time to work through all of the components that will help drive your business in the right direction.
Speaking of driving, you may be surprised at the number of people who start small businesses and neglect to think through how they are going to deliver their product or service. Sure, at first your own sedan or SUV may get the job done, but as your company grows, chances are you're going to want a work vehicle for both liability and convenience purposes. Give yourself a leg up on the competition and start researching Chevy vans for sale now – you might be surprised at how having the right vehicle can make all the difference in your small-business success.
For Delivering Goods: Cargo Vans
No matter if you're a florist, a baker, a plumber or a package provider, most likely you'll be hauling more cargo and equipment than you will passengers. Don't try to wedge your product into the backseat of your sedan: first of all, you'll risk damaging your goods and secondly, you'll lose the element of professionalism that arrives when you pull up to your clients in a branded automobile that's just right for whatever job you're tackling.
When you need to be on the go and with your product, a Chevy Cargo Van is the model for you. If you're navigating city roads and need to leave a smaller footprint, the City Express Cargo Van is a fantastic option to consider. If you choose the 2017 City Express Cargo Van, you'll have up to 122.7 cubic feet of cargo space to fill with your wares. You also won't have to worry about gas prices eating into your profit margin, as the 2017 City Express Cargo Van gets up to 24 miles per gallon in the city and 26 mpg on the highway.
Aside from its cavernous cargo room and its excellent fuel economy, the 2017 City Express Cargo Van also offers a host of well-thought-out features that will help you keep your business up and running. For starters, the 2017 City Express Cargo vans doors open in a 40/60 split, which gives you easy access to your product. Additionally, thanks to the 82.8 inches of space behind the front seats and the 48 inches spanning the width of the wheel wells, the 2017 City Express Cargo Van can easily handle transporting a standard wood pallet – which you'll extremely useful when it comes to moving your cargo outside of the vehicle. Best of all, the 2017 City Express Cargo Van was designed for navigating tight city streets, so it's 36.7' turning diameter can certainly handle even the snuggest parking lots and snickelways.
Of course, there is more to running a business than just carting cargo from one space to the next, and when you're on the road, you need to be able to access all of the tools that keep your business going. Chevrolet knows this, and that's why the 2017 City Express Cargo Van also has convenience features such as Bluetooth functionality, navigation, Sirius XM and fold-flat passenger seats that gives you the option of having a desk right in your van. There are also 13 storage spaces – including spaces for hanging files and your laptop. Finally, thanks to the two 12-volt outlets available in the 2017 City Express Cargo Van, you'll never need to worry about losing power when you're trying to send off that critical email.
If you want your small business to succeed without spending a fortune on more vehicle than you need, be sure to check out the 2017 City Express Cargo Van. With its starting MSRP of $22,405, you'll be thrilled that you've made an investment that allows you to work from anywhere you're business takes you.
For Delivering Passengers: The Express Passenger Van
Of course, not all businesses delivery goods as their service… some businesse deliver people as their service. If you find yourself needing room for your passengers – perhaps you run a daycare, a camp or even an airport shuttle service – then the 2018 Express Passenger Van from Chevrolet is exactly the vehicle you need to safely transport the most precious cargo – your customers.
The 2018 Express Passenger Van comes with standard seating for up to twelve people, but it is also available with seating for up to 15 passengers, thanks to an extended wheelbase. Expertly designed with rear swing-out doors and an available sliding rear passenger door, your passengers won't have to worry about awkwardly entering and exiting your vehicle – and you won't have to worry about their safety, thanks to the slew of safety features on the 2018 Express Passenger Van, such as the rear vision backup camera, the available side blind zone alert, the multiple front, side and head-curtain airbags that line the cabin and the available OnStar Automatic Crash Response technology.
While nothing trumps safety, it's always nice to have a few little perks for your clients. Your business passengers will love being able to access the available 4G LTE Wi-Fi connection and you'll love having the Chevrolet MyLink+ navigation and touchscreen display to ensure that you can get your passengers to exactly where they need to be: right on time, every time. There are also two auxiliary outlets and a 120-volt power outlet along with available USB ports so that you can keep your electronics charged and ready for the opportunity that may come your way.
For All Business Ventures: Chevy Vans
There are so many different Chevrolet vehicles that can help you take your small business on the road – and with the van's high degree of customary, you'll want to carefully consider all of the options. Remember, when you're getting your small business off the ground, don't just spend all of your time designing business cards and purchasing a product; consider your transportation needs and finally, consider a Chevy Cargo Van