Corvette Valet Mode: The Baby Monitor for Your 'Vette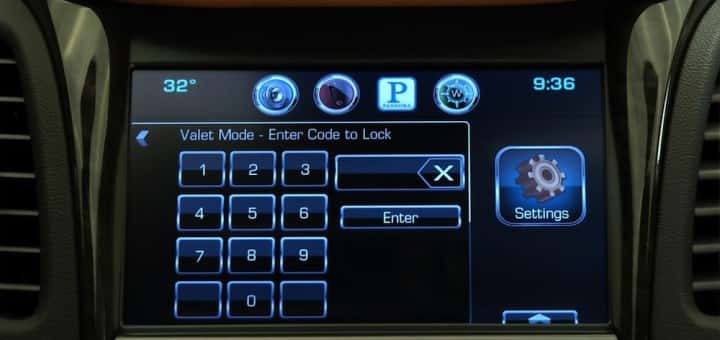 It's no secret that we love our cars – whether they are compact sedans, full-size pickup trucks, or our trusty mini-vans. Cars represent much more than getting us from point 'A' to point 'B,' and more often than not become a part of our family. Some of us name them, some of us take meticulous care of them daily, and others of us are obsessive about getting maintenance and auto repair done on them. There is nothing wrong with any of those things, especially when you consider the amount of money people spend on their "babies."
One of America's most beloved cars is the Chevrolet Corvette. An entire museum is dedicated to the model, and they have been made infamous by Hollywood in a number of ways. If you are or have ever known a Corvette owner, then you are familiar with the level of care that goes into ownership of the sports car. Chevrolet is stepping up their game, and have installed one more thing to make Corvette owners relax just a little bit more.
Corvette Valet Mode
The Corvette Valet Mode with Performance Data Recorder is a one-of-a-kind system that allows drivers to prepare their Corvette for valet parking service. The interior storage locks, the infotainment system disables and records video, and audio and vehicle data is recorded during the Valet Mode activation. Chevrolet is calling it "a baby monitor for your car," and rightly so. Why shouldn't we be able to keep an eye on our "baby" when dining at a fine restaurant, or enjoying a play in the city?
The Performance Data Recorder not only records HD video and audio of the interior cabin of the Corvette, but also keeps track of speed, engine RPM, gear position, and g-force. Corvette owners can ensure that their car was taken care of precisely and professionally when they were away, and who wouldn't want that capability?
This technology will be available starting on the 2015 Corvette model year, and we hope eventually it will spread to other makes/models.