Cylinder Switch Off Delivers Advantages to Chevy Silverado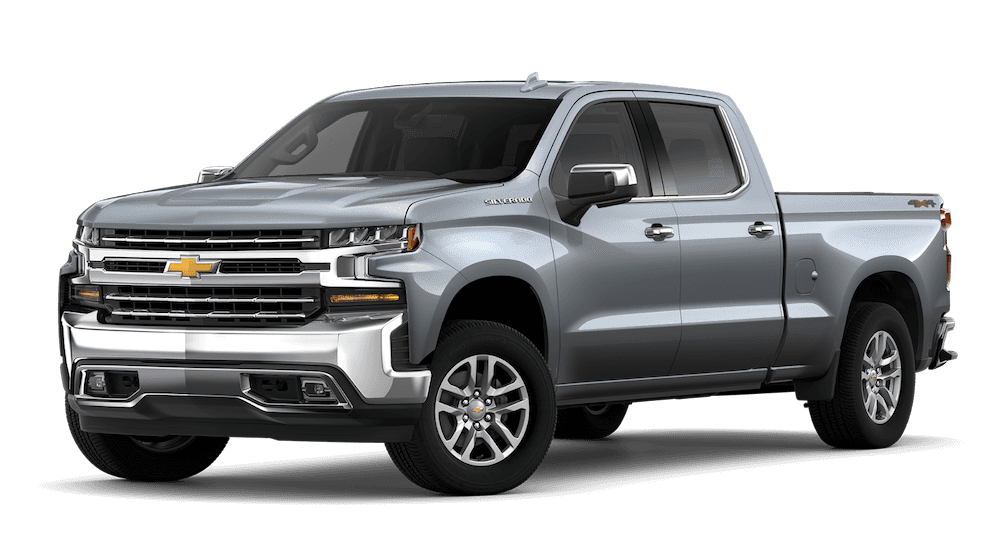 Four cylinders deactivate to save fuel during light-load driving
With gas prices on the rise, people are more conscious of fuel economy than ever before.  Trucks have not always been known for their fuel economy in the past, but that is changing, thanks to Chevrolet.  The new Chevrolet Silverado offers the best of both worlds…outstanding hauling and towing performance and better fuel economy. Let us here at McCluskey Chevrolet, home of the Chevrolet Silverado 1500, tell you about it.
Full-size pickups are unique, both in the jobs their owners ask of them and in how long Chevrolet Cincinnati, Ohio drivers expect them to last. So for the Chevrolet Silverado and other full-size trucks, General Motors improves the fuel efficiency of its mainstream 5.3-liter V-8 engine by switching off four of the cylinders when they aren't needed.
More than 85 percent of Silverado customers use their pickups to tow or haul. Some truly put their trucks to the test, moving large trailers over long distances, such as in the blistering heat of west Texas and the biting cold of Alaska's Prudhoe Bay. These customers expect their trucks to be economical and they expect them to last.
Fact: More than half of all full-size Chevy pickups sold 20 years ago are still on the road.
"The Silverado has a reputation of being the most-dependable, longest-lasting full-size pickup truck on the market," said Keith McCluskey, CEO of McCluskey Chevrolet  "No competitor can match the V-8 engines under the hood. They've been developed, tested and refined over 57 years and more than 100 million engines."
Rather than adding turbochargers or multi-valve cylinder heads to increase the power of smaller engines, Chevrolet engineers chose to keep the proven capability of the larger V-8 truck engines, and save fuel by switching off half of the cylinders when they aren't needed.
A combination of simple hydraulic valves and sophisticated software switch off the cylinders when the driver doesn't need full power. When more power is needed, the system, called Active Fuel Management, seamlessly reengages the additional cylinders.
With recent increases in computing power, Chevrolet has combined sophisticated digital design, powerful control strategies, and simple, robust mechanical systems to bring real benefits with no added cost Cincinnati, Ohio area customers.
By giving customers V-8 power and capability when they need it, with enhanced fuel efficiency when they don't, Silverado offers the best EPA fuel economy estimates of any V-8 pickup. In fact, the Silverado's 5.3-liter V-8 delivers EPA fuel economy estimates comparable to some competitors' V-6 engines.
The mainstream 2013 Silverado 1500 4WD with the available 5.3-liter V-8 has an EPA highway estimate of 21 mpg, matching the estimates for a leading competitor's 4WD model with a more complex, less-proven boosted V-6.
For Cincinnati, Ohio area customers looking for even better fuel economy, the 2013 Silverado XFE model with the 5.3-liter V-8 has an EPA highway estimate of 22 mpg, retaining all the capability and dependability of other Chevy V-8s.
For millions of people who depend on their trucks and expect them to last, General Motor's V-8 engines with Active Fuel Management are an excellent solution.
Since 2004, approximately 4.6 million of these V-8 engines have employed Active Fuel Management.
Who says you can't have it all?  People really can with the Chevrolet Silverado.  Now Silverado owners can have the performance and dependability they've known and trusted with a new component of better fuel efficiency.