EPA Announces Fuel Ecomony for Chevy Colorado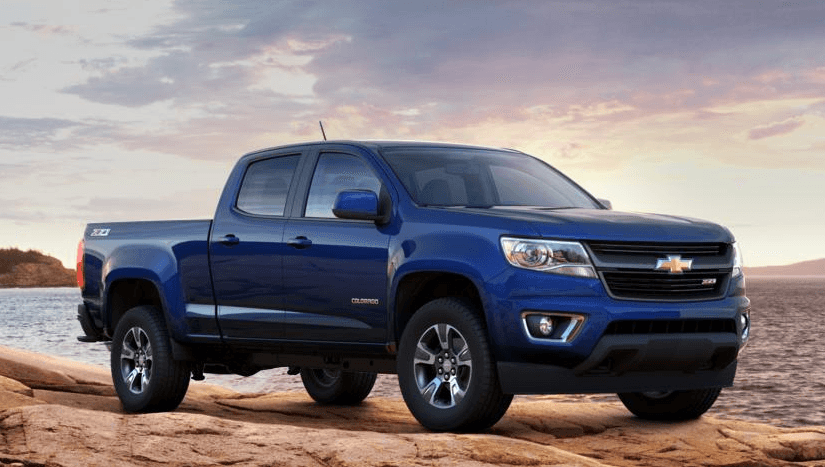 As a new and used car dealership in Cincinnati, we make sure to keep up on the automotive industry when it comes to news and updates about models. Chevrolet is our brand of choice, and with new model year vehicles coming out soon, we can't help but get excited by all of the news we keep seeing regarding some of those vehicles. One Chevy vehicle that has been getting a lot of the spotlight lately is the 2015 Chevrolet Colorado – the little pickup with big heart.
The brand-new fully-redesigned Colorado is already on its way to dealer showrooms, but the official fuel economy numbers have yet to be announced…until now. General Motors made the announcement yesterday that the official fuel economy numbers were released by the Environmental Protection Agency (EPA). As a smaller pickup, we expected that the fuel economy would be better than Chevy's full-size Silverado, but not as great as a sedan. We gathered the numbers for you, and listed them below. Check it out, and if you are like us – you will get even more excited to see the Colorado hit the highway in the upcoming month or so.
2015 Colorado: EPA Fuel Economy
First up is the 2015 Chevy Colorado two-wheel drive, four cylinder with a six-speed automatic transmission. This particular version of the pickup gets an EPA estimated 20 miles per gallon in the city, and 27 miles per gallon on the highway. That's a combined rating of 22 mpg, which isn't too bad in our book.
The 2015 Colorado that comes equipped with a manual transmission, will see a slight increase in numbers due to the extra weight. The EPA estimate for the manual transmission Colorado is 19 mpg in the city, 26 on the highway, and a combined 22. Not too much of a difference, and still not bad.
Be sure to keep your eyes out for the 2015 Colorado at dealerships, coming VERY soon!