Exploring Several of Chevy's Sportier Engines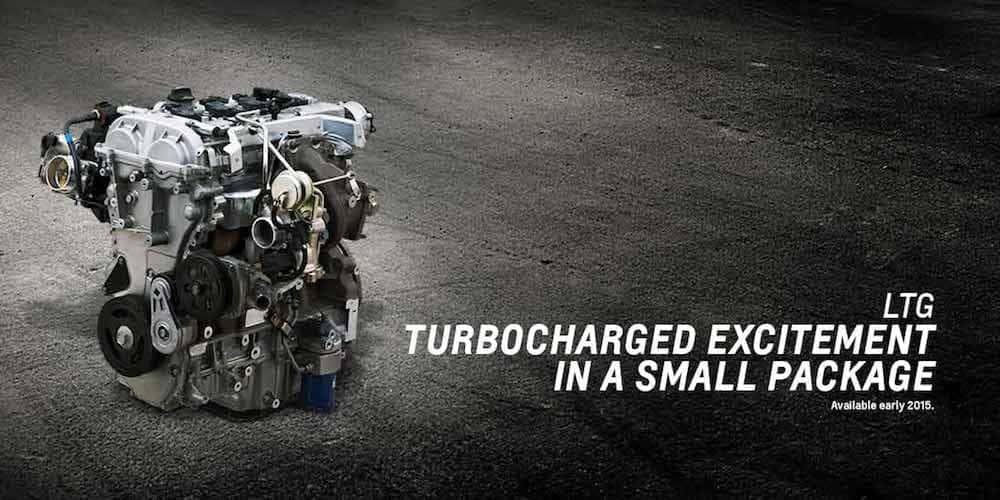 If you're familiar with any of Chevy's sportier cars like the Corvette and Camaro, then you understand how powerful and impressive these performance vehicles can be. However, you might not recognize how much of the vehicle's capabilities can be attributed to the engines.
We're all suckers for those sports cars. As a result, we've dived into several of the brand's "LT" engine offerings, which are often equipped to the brand's assortment of athletic cars. If you've been eyeing these pricier, enticing vehicles, it might be a good idea to get an understanding of any of the applicable engine offerings. That way, when you start to shop at Chevy dealers in Dayton, Ohio, you'll have a better idea of which engine you want to pursue…
LTG
Despite being one of the brand's smaller offerings, this 2.0-liter turbocharged engine is capable of cranking out a whole lot power. The 272 horsepower and 295 pounds-feet of torque are certainly impressive, but it's the additional mechanical amenities that puts this specific unit over the top.
With an expertly-designed torque curve, drivers can expect 90-percent of the rated torque value when the engine is operating between 1700 and 5500 RPM. While drivers will certainly appreciate the sudden spike in power, they'll also enjoy the turbocharged unit's ability to crank out up to 20 additional pounds of boost. Thanks to this inclusion, drivers will have no issues accelerating after a stop.
The vehicle was also cleverly designed with several fuel-saving technologies, including the always-reliable Direct Injection technology. Furthermore, engineers included a number of "electronically controlled supporting components" like a new wastegate and bypass. These inclusions will help maximize the vehicle's power without compromising efficiency. While exact specs depend on the vehicle, you can at least expect to save some money at the pump if you decide to opt for the LTG engine.
LT1
Chevy has continually been in the forefront of engine innovation, so it isn't a surprise that they're taking the standard small-block engine to a whole new level. Included in the seventh-generation Corvette Stingray, the LTA 6.2-liter engine provides all of the power a driver could possibly want and need.
Equipped with either a wet-sump or dry-sump oiling system, the LT1 can deliver up to 460 horsepower and 465 pounds-feet of torque. We always associate power when it comes to the Chevy Corvette, but it's unlikely that you anticipated that amount of muscle coming from the accompanying engine. Drivers can also opt for a controller that adapts to an automatic transmission, providing owners with maximum driving flexibility.
Of course, inclusions like continuously Variable Valve Timing and Direct Injection will play a significant role in reducing the vehicle's efficiency. These technologies will also play an important role in assisting the vehicle's combustion system, meaning drivers can expect a reliable, efficient, and eco-friendly commute.
LT376/535
Are you seeking unmatched power from your vehicle's engine? Then you'll surely want to pursue a car that includes the incredible LT376/535 engine. Available on both the Corvette Stingray and Camaro SS, this unit will allow the operator to zoom past their fellow drivers on the highway.
The previously-mentioned LT1 engine were built off the foundation of their LS counterparts, with engineers including features like a revamped oiling system, a unique cylinder head design, and a new block casting. The LT376/535 is similar to both of these offerings (all of these units also offer Direct Injection), but engineers included even more in this particular engine. The CNC-ported heads and the high-lift LT1 Hot Cam will allow drivers to take full advantage of the unit's power.
Speaking of power, the LT376/535 engine delivers absolutely incredible specs. Drivers can anticipate 535 horsepower and 470 pounds-feet of torque. Plus, with a maximum recommended RMP of 6,600, you can expect to take full advantage of these numbers. If you're seeking a sports car with a mighty engine, the LT376/535 is undoubtedly the way to go.
LT4
We probably shouldn't have spoke so soon as we touted the capabilities of the LT376/535 engine. That's because the LT4 6.2-liter V8 system delivers more power than any of its LT counterparts. When the system is operating on 6,400 RPM, the vehicle can hit a maximum 640 horsepower. Meanwhile, when the car is running on 3,600 RPM, drivers can expect an astonishing 630 pounds-feet of torque.
How did engineers accomplish such a feat? They relied on the innovative engine technologies that were originally included in the 2014 Corvette Stingray. The brand took that LT1 Gen-V small-block engine and included fuel-saving technologies like Direct Injection and continuously Variable Valve Timing. Meanwhile, they also relied on the Corvette ZR1's LS9 engine to help maximize power via their supercharged capabilities.
LT1 E-Rod
This particular engine doesn't necessarily fall under the same category as the other LT engines included on this list, as it's better included in the brand's exclusive "E-Rod" offerings. Still, the LT1 E-Rod does share many similarities with these previous engines, as the brand included many of the same amenities (cylinder head design, oiling system) and technologies (Direct Injection).
However, the brand also included their E-Rod technologies, separating this offering from the others. This advanced engineering leads to both improved power and efficiency, and drivers will surely notice a boost in overall convenience, as well. When all is said and done, drivers can expect an impressive 455 horsepower and 455 pounds-feet of torque, providing them with unmatched power. Similar to the other options, customers can also opt for either a wet-sump or dry-sump oiling system, as well as a specifically-designed controller.
Of course, these five engines only skim the surface of what Chevy can provide to their customers. The brand ultimately offers more than 40 different engine options, allowing customers to truly pick out an engine (and accompanying car) that fits their needs. Of course, after exploring the engines above, we wouldn't be shocked if you decide to pursue the brand's sportier options