Feeling Hungry? Here are Some of Our Favorite Louisville Restaurants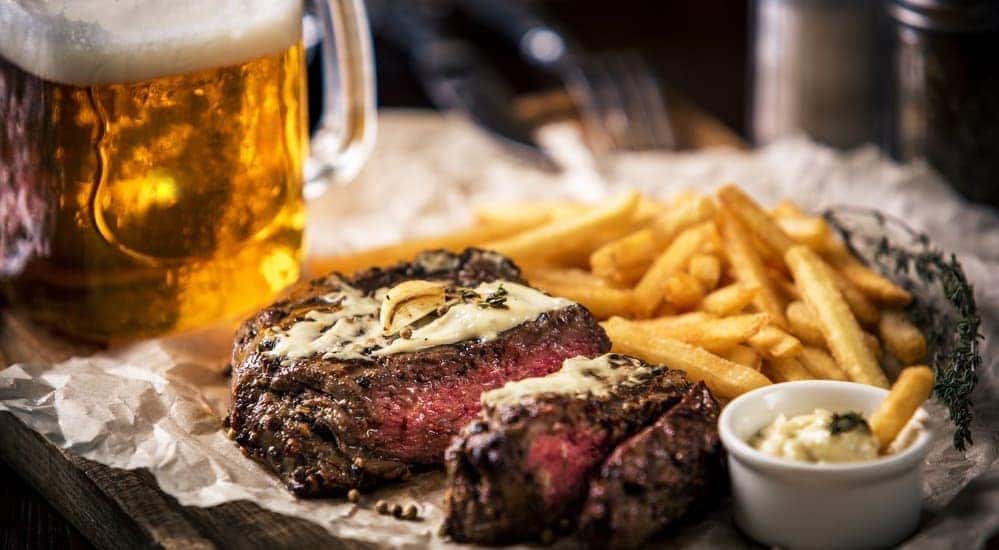 Here at McCluskey Auto, we love Cincinnati, but one of our favorite things about being in this area is that we're so close to other great cities too. From Indianapolis and Columbus, to Lexington and Louisville, there are some amazing places nearby that all of us here at McCluskey Auto visit every chance we get. The other day, one of our employees was planning a trip to Louisville for the weekend and asked about which restaurants he should visit while there.
In no time, he had more than enough recommendations to dine out every day and night for a week and still have places to go. That got us talking, and we started thinking about the restaurants we've enjoyed while visiting Louisville, and we thought we'd share some of our favorites with you. If your favorite didn't make a list, don't worry – there were quite a few we love that we couldn't include this time around, so we understand. Rather than try to arrange these in some kind of order of preference, we thought we'd stick to types of cuisine to keep things simple.
American Fine Dining
We had to break up American cuisine into two categories because there are just too many places in Louisville cooking up amazing American dishes. One of our absolute favorites for a nice night out for two is Jack Fry's, which should be no surprise to anyone that lives in the Louisville area. For a lot of people, Jack Fry's is the old standard for how upscale American cuisine should be done. They have some good competition, however, from the English Grill in the Brown Hotel, which offers up some truly delicious delights.
If you're looking for an upscale choice that focuses on meat, then consider Steak & Bourbon or Jeff Ruby's Steakhouse, both amazing options in Louisville. Most of these establishments accept and recommend making a reservation, so call ahead. Jack Fry's is located on Bardstown Rd, while the English Grill in the Brown Hotel is on Broadway. You'll find Steak & Bourbon on Herr Lane, while Jeff Ruby's Steakhouse is on Main St.
American Rustic
Not every meal out in Louisville needs to be something you dress up for; sometimes, you just want to stay casual and still eat something you'll remember for years to come. We recommend checking out the Brown Hotel Lobby Bar for anyone that wants delicious food and a uniquely Louisville experience. The Brown Hotel never disappoints with their food selection and amazing customer service.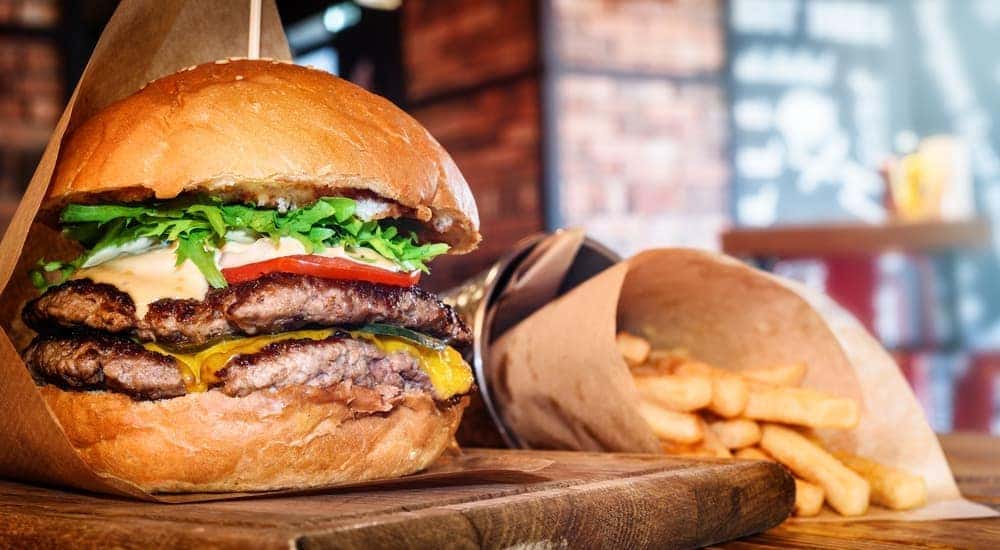 A few other fantastic options for delicious American food are The Standard Plate & Pour, which features great burgers and fries, as well as craft beers and cocktails that will knock your socks off. Boomtown Kitchen is a pretty new option but one that is perfect for families and anyone looking to get something to eat while going easy on the wallet. You'll find the Brown Hotel Lobby Bar in the Brown Hotel on Broadway, while The Standard Plate & Pour and Boomtown Kitchen are both in New Albany just northwest across the Ohio River from Louisville.
Italian Cuisine
If you're in the mood for Italian fare, then consider starting off at Vincenzo's for an authentic Italian dining experience. This is a fine-dining experience that will welcome you and make you feel completely comfortable as one delicious serving after another comes out of the kitchen. You can also check out Palatucci's Ristorante for fantastic Italian-American cuisine that really speaks to the way that the early American experience altered Italian food as it came to this country.
Volare Ristorante is also an excellent option if you're looking for a great Italian dining experience. If pizza is your passion, however, we'd recommend checking out Impellizzeri's Pizza for a taste of something truly unique: Louisville-style pizza. It's a thick pie with double cheese that will feed even the biggest family. You can find Vincenzo's on Fifth St. while Platucci's is located on South Spring St. To get to Volare Ristorante head to Frankfort Ave, while Impellizzeri's has five locations throughout the Louisville area.
Breakfast and Lunch
A lot of us here at McCluskey Auto love to start the day off right with a big breakfast, or go easy at first but have a satisfying lunch to get through the rest of the day. Whatever your preference, there's something to be said for a diner or restaurant that does "the most important meal of the day" right. Toast on Market is a fantastic choice that features amazing French toast, pancakes, and legendary Monte Cristo sandwiches. They serve breakfast and lunch all day from 7 am to 2 pm on Tuesday through Friday, and 8 am to 2 pm on weekends.
One of the hottest new options in Louisville is Biscuit Belly, a restaurant that embraces the delicious potential of the biscuit by creating biscuit sandwiches showcasing an unbelievable array of flavors. Want fried chicken and gravy on a biscuit? Done. Prefer the idea of smoked pork belly and pickled jalapeños with a fried egg on a biscuit? They have that too. You absolutely won't go hungry at Biscuit Belly, and there's something for just about anyone.
You can find Toast on Market at two locations, one in Louisville and one in New Albany, while Biscuit Belly is located on Main St in Louisville and is open every day from 7:30 am to 3 pm.
Barbecue
If somehow you've made it this far and you're still not hungry, you might want to check your pulse – or maybe you simply prefer meats that have been rubbed with spices, cooked low and slow, and served up right. There are some fantastic barbecue joints in Louisville, and debate as to the best one is a good way to start a fight or settle your argument by eating at all of them!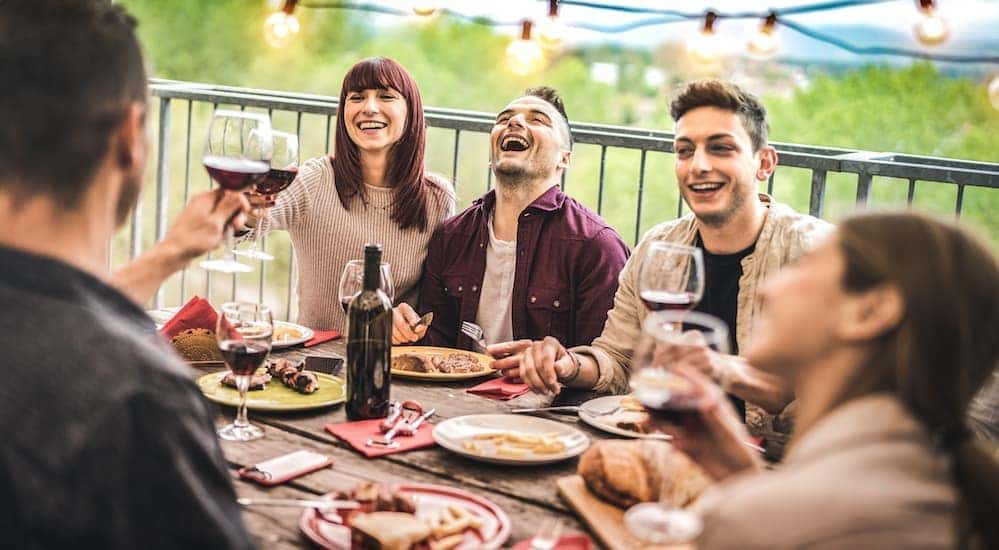 Mark's Feed Store is inarguably one of the most popular options for fantastic barbecue in Louisville. They specialize in Kentucky-style barbecue, which means slowly smoked meats using hickory wood and light use of their world-class sauce. Feast BBQ is also one of the most popular places in Louisville to get smoked meats, including some of the best pulled pork anywhere. You'll find Mark's Feed Store in four different locations throughout Louisville as well as two other locations in New Albany and Elizabethtown. Feast BBQ is located on Market St., and they tend to sell out, so show up early.
Latin Flavors
If you're looking for a taste of something a little different, then check out Mayan Café for a fantastic sampling of Mayan cuisine cooked up by Chef Bruce Ucán, a Mayan Indian from the Yucatan peninsula. Traditional Mayan flavors are fused with American ingredients from local sources to create something with old-world flavors in an original and captivating way. It is definitely a meal you will not soon forget.
Seviche is another great option for Latin flavors in Louisville through a blend of traditional tastes combined with southern dishes and cooking. It's a blend that might not immediately make sense when you see it, but a single taste is all you need to appreciate and enjoy it. Make sure you leave room for dessert so you can try "The Avocado" avocado ice cream around a bourbon truffle "pit" within a chocolate shell. Mayan Café is located on Market St and open Monday through Saturday, while Seviche can be found on Bardstown Rd.