Five Reasons to Opt for One of Chevy's Certified Preowned Vehicles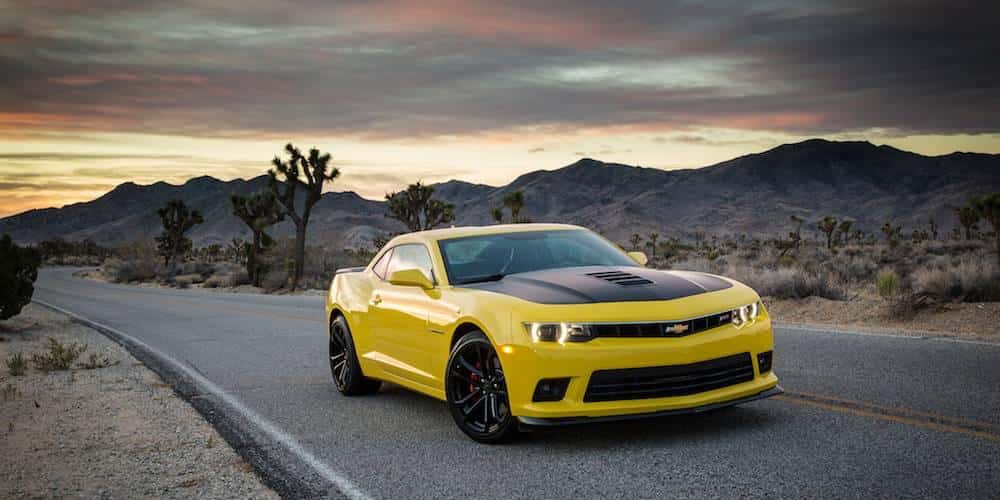 If you've been looking for cars for sale in Cincinnati, you may have realized that most new vehicles are out of your budget. In that case, you presumably have to opt for a used car, and that obviously comes with its own set of risks. However, there is an option that many car buyers tend to ignore.
Certified pre-owned cars provide buyers an opportunity to opt for a non-new car that is devoid of any of the risks that often accompany used vehicles. While many brands offer these types of vehicles, few brands offer the number of incentives that Chevy provides. Their certified pre-owned vehicles are backed by the company and dealership, all but assuring their reliability. Thanks to the multi-step inspection process, drivers won't run into any issues down the road, despite the fact that the car was previously owned.
Of course, the brand presents their customers with a number of additional reasons for pursuing any of their certified pre-owned offerings. For instance, Chevy offers their customers an affordable annual percentage rate, and they also include amenities like OnStar and SiriusXM satellite radio. Although the vehicle has already undergone a grueling inspection, the brand even includes warranties and free maintenance visits, thus allowing the customer to avoid any of the accompanying risks.
When all is said and done, certified pre-owned cars can truly rival their newer counterparts, especially when it comes to value. We've compiled some of the main reasons why you should be eyeing these types of cars for sale in Cincinnati…
Reason #1: Financial Incentives
There are plenty of monetary reasons why someone may opt for one of Chevy's certified pre-owned cars. Several of the incentives are rather obvious. A "used" car (regardless of its certified pre-owned designation) will predictably cost less than its used counterpart, and drivers can also expect to spend less money thanks to the vehicle's reliability.
However, Chevy also includes several additional financial advantages for those who opt for one of their certified pre-owned cars. For instance, the brand offers 1.9-percent annual percentage rates on many of their certified pre-owned cars (specifically for "well-qualified" buyers).
Chevy's CPO cars are also accompanied by a pair of factory-backed limited warranties. Buyers can rely on a six-year/100,000-mile powertrain limited warranty, as well as a 12-month/12,000-mile bumper-to-bumper limited warranty (with absolutely zero money in deductibles). When all is said and done, the brand estimates that buyers will be receiving around $2,800 worth of "built-in value."
Reason #2: Unmatched Reliability
Since you're pursuing a certified pre-owned vehicle, you can all but be assured that your purchase won't transform into a mechanical nightmare. Chevy's CPOs go through an extensive inspection, with expert technicians examining basically every corner of the car. If an issue does pop up, these mechanics will repair the problem, thus preventing the buyer from having to dish out additional money after having purchased the car.
Furthermore, the brand only accepts vehicles that are within six model years of their current, new offering. Therefore, there's little chance that cars will end up dying due to age or an excessive amount of miles (the brand also requires that their certified pre-owned cars are under 75,000 miles). Best of all, the vehicle will include an authentic, "clean" title, as well as a free Vehicle History Report via CARFAX. Thanks to this offering, potential buyers can review any accidents or previous incidents incurred by their targeted car.
Reason #3: Reliable Maintenance/Services
Just because you've purchased a Chevy certified pre-owned car from a dealership, it doesn't mean your relationship with that business has concluded. That's because the brand also accompanies each of their CPOs with a two-year/24,000-mile CPO Scheduled Maintenance Program (including a pair of free maintenance visits). If you happen to need an oil change or oil filter replacement, tire rotations, or a reliable multi-point inspection, you can simply lean on this offering to get the required maintenance.
Customers can also rely on the roadside assistance offering for six years/100,000 miles. Therefore, if your vehicle ever ends up in a rut in the middle of nowhere, you can rely on Chevy to send the necessary help your way.
Reason #4: No Risk
Every car buyer is secretly worrying that their recently-purchased vehicle isn't a proper fit. You may quickly notice that the vehicle doesn't accelerate as quickly as you desired, or perhaps the interior doesn't provide enough leg room.
Well, you won't have to tolerate this misfitting vehicle if you opt for one of Chevy's certified pre-owned vehicles. The company allows their customers to easily trade in their vehicle within three days (and under 150 miles) of purchase. A customer can simply visit the Chevy dealership, explain the situation, and opt for a different car, instead. It's that easy, so don't be apprehensive about targeting any of the brand's impressive CPOs.
Reason #5: Technological Offerings
Chevy incentivizes their certified pre-owned vehicles even further, thanks to their inclusion of a three-month trial subscription to the SiriusXM All Access package. Drivers can enjoy all of their favorite stations (including Premium offerings) during their commute. Customers will also have access to a three-month trial to the OnStar Guidance Plan and three years of OnStar Basic Plan. Drivers will receive in-depth vehicle diagnostics, any relevant maintenance notifications, and the RemoteLink mobile application. The non-basic plan also includes an extensive navigation system, as well as any applicable emergency services.
As we previously mentioned, when you take into account the price of these certified pre-owned cars, these types of vehicles can truly rival the value of their new counterparts. Of course, these vehicles are also accompanied by much less risk than the standard used car. Therefore, there's really no reason why you shouldn't be considering these certified pre-owned cars as you're shopping around for cars for sale in Cincinnati