Fuel-Efficient Trucks are the Next Big Thing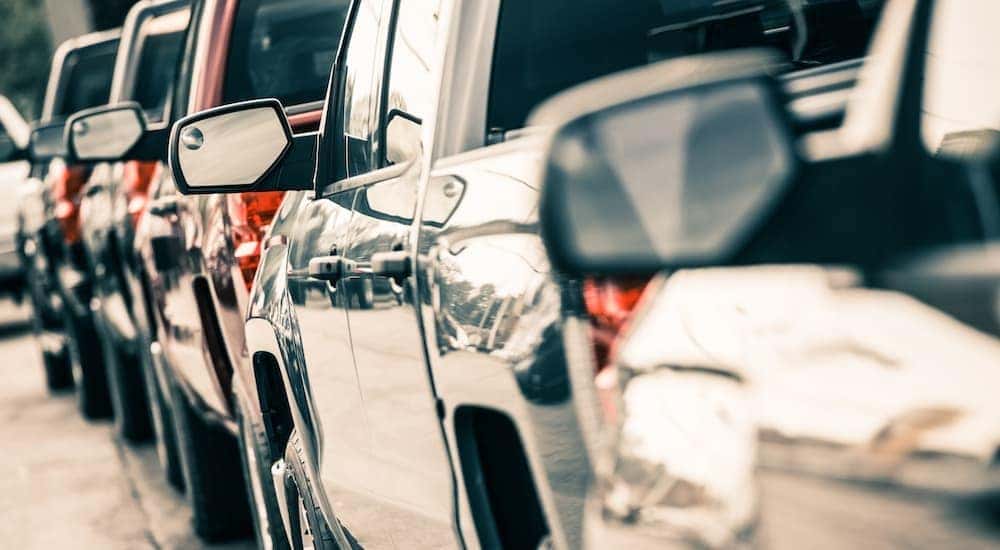 Let's face it: trucks are not exactly the first thing that comes to mind when you're shopping for a vehicle with good fuel economy or one that's environmentally friendly. But just because you want to go green doesn't mean you can't go for a Chevrolet. In fact, Chevrolet produces some of the best eco-friendly trucks for sale on the market, and there are loads of benefits—as well as loads of cargo space.
Chevrolet also made the top ten of the fueleconomy.gov list of most fuel-efficient vehicles overall for this calendar year. There are a lot of misconceptions about environmentally friendly vehicles in general—and fuel-efficient trucks in particular—such as the mistaken idea that these vehicles have a reduced travel distance. Generally, though, these questions are easily clarified in light of credible research. From saving on gas to saving the Earth, there are plenty of reasons to go for a Chevrolet when you're shopping for a green alternative to the average truck.
Green in your Gas Tank and Green in your Wallet
Green vehicles come in all shapes and sizes, from electric fuel-cell cars that run entirely on electricity to hybrid cars, which combine a conventional internal combustion engine with electric power. There are even engines that run on alternative fuels, such as ethanol or propane. While trucks don't exactly have the best reputation for fuel efficiency, this characterization could not be further from the truth.
The Chevy Colorado was at the head of its class in fuel efficiency last year, and this economy exists in a vehicle with 181 horsepower and a towing maximum of 7,700 pounds. According to federal resources, that's a savings of $15,120 over the course of the year. And with the recent strides in the automotive industry, standards for fuel efficiency have experienced their first joint increase in 30 years. In short, there are more options for an ecologically responsible vehicle now than there have ever been.
Those options include the Chevrolet Silverado 1500, with a best-in-class V8 engine that leads the nation in fuel economy. Or the Chevrolet Silverado 2500, which, despite being one of the most fuel-efficient trucks for sale to date, doesn't skimp on the power and torque that a heavy truck is known for.
Best for the Environment
In addition to saving you money, eco-friendly trucks contribute immensely to positive change when it comes to pressing environmental issues such as deforestation and pollution. The interior of these vehicles, for instance, is often made from recycled materials or compounds that will biodegrade at a much more reasonable rate than what most cars use. They are also less likely to leak deadly toxins into groundwater or into the air as they slowly decay.
Green vehicles also don't experience the phenomenon known as "idling," where fuel is slowly consumed over time even when the vehicle is turned off. Fuel-efficient trucks and cars are designed to shut the internal combustion engine, if a particular model has one, completely off when the vehicle is idle. The vehicle still functions as normal, and the battery powers all necessary functions in the cab with a record low for diesel, gas, or biofuel waste.
Unexpected Benefits
Drivers of energy-efficient vehicles also enjoy perks and privileges that more traditional vehicles don't necessarily receive. Many recent eco-friendly cars and trucks for sale as of this year are eligible for thousands of dollars in tax breaks from the federal government. Depending on local ordinances, hybrids and electric vehicles are also often exempt from common traffic laws, such as the requirement that HOV lane drivers participate in a carpool to use the lane. Eco-friendly cars and trucks benefit from over 100 years of automotive engineering. Due to these ingenious breakthroughs, these vehicles are less likely to experience accidents, and their parts tend to require less general maintenance.
That means, in addition to spending less on gas for your environmentally efficient truck, you'll also be taking it to the shop for repairs much less often than you may be accustomed to. Your eco-friendly vehicle is also more likely to pass general inspections than the average equivalent. With the latest technology behind them, fuel-efficient trucks will go above and beyond the minimum specifications of most state governments.
Environmentally friendly designs are also more forward-thinking than their standard counterparts. This design culture means there is more customization available—as well as the latest in modern vehicle design. Great carmakers like Chevrolet seek to innovate with their fuel-efficient vehicles, placing only the best trucks for sale on the market.
Mistakes and Misconceptions
A common criticism of hybrid and fuel-efficient vehicles is the high price tag required to hop on board. What proponents of this idea are missing, however, is that the return investment on a vehicle like this is significantly higher than the average car or truck. In addition to saving thousands on fuel costs, repairs, taxes, and many other potential avenues, the average resale value of a fuel-efficient car tends to be much higher than a traditionally fueled counterpart. That's why when it comes time to put your environmentally friendly truck up for sale, you can expect a sizable return on your investment.
Another common misconception about fuel-efficient cars is the idea that there is no existing infrastructure to accommodate them. After all, it doesn't make much of a difference how many environmentally conscious trucks are for sale if there's nowhere to charge the batteries they depend on, or nowhere to fill up on biofuels or ethanol. However, not only is there an established framework upon which environmentally friendly cars and trucks can rely, but there are places where savvy drivers can learn to look. The services that are available in your area can be located using user-friendly databases you can find with a quick Google search. Go on and give it a try—you may be surprised by what is available just down the street.
Everything that drivers are used to doing with their trucks is still possible in a forward-looking world of environmental progress and scientific innovation. Just because the interior is made from recycled materials doesn't mean there is any less room for your family. And just because the engine runs on ethanol or electricity doesn't mean you can't haul the loads you need to make your small business run. With the right vehicle, the sky is the limit—and with these great advances in automotive technology, things can only get better from here.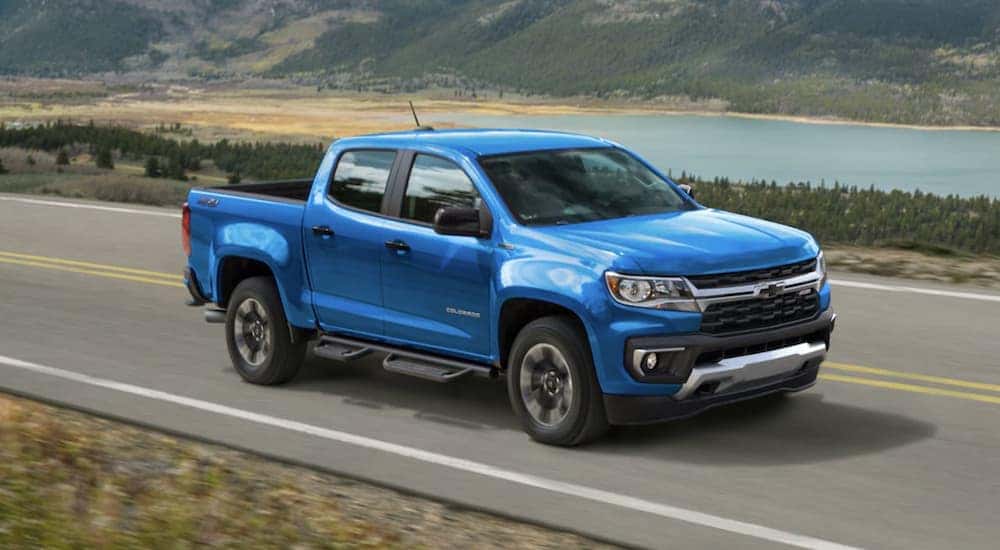 Checking in on the Latest Models
It's all well and good to discuss the idea of fuel-efficient trucks and eco-friendly options in general or theoretical terms. A few years ago, when we first looked at this issue, we dipped into some specifics here and there, but a lot of what we were discussing was big-picture. After all, when we're talking about environmentally-friendly pickups, there are a lot of different issues at play: helping the environment, utilizing sustainable materials, keeping gas prices low, and minimizing the environmental impact of manufacturing and owning a truck, just to name a few.
Those are serious and complicated topics that can require quite a lot of research, testing, and data analysis to fully appreciate and understand. But, at the end of the day, all of that work can leave you with a strong conceptual grasp of the subject, without much in the way of practical information. Biodegradable materials used for interior construction are great, but does that really impact what your daily drive is going to be like or how often you'll need to stop for gas? We'd say, "No" – that's where specific information becomes a lot more helpful. So let's take a look at the current slate of Chevy trucks and the kind of fuel efficiency they have to offer.
The Chevy Colorado
First up, we have the Colorado, which is Chevy's midsize pickup. Since it's smaller in size than the full-size Chevy Silverado (we'll get to that below), you might expect it to have superior fuel economy overall. A smaller truck is lighter in weight and could, therefore, require less power and fuel to accelerate and drive for hundreds of miles. Although the Colorado does have excellent fuel economy, it can actually be outdone in terms of efficiency by the Silverado in one specific configuration – but we'll get to that in a bit.
There are a number of factors that will impact the kind of fuel efficiency you get with a truck, though mostly it comes down to two things: the engine and the drive type. Since these Chevy trucks are available with both two-wheel drive (2WD) and four-wheel drive (4WD), we'll look at both for each engine to see how they compare. The 2022 Colorado starts off with a 2.5L 4-cylinder engine that delivers 200 hp and 191 lb-ft of torque. Here's what fuel efficiency looks like for it:
2.5L Engine – 2WD: 19/25/22 mpg City/Highway/Combined
2.5L Engine – 4WD: 19/24/21 mpg City/Highway/Combined
As you can see, you get slightly lower fuel efficiency with 4WD on the highway, but it's such a small difference you won't really notice it until many years of driving. Next up, there's an available 3.6L V6 engine that offers 308 hp and 275 lb-ft of torque. With this engine, you get:
3.6L Engine – 2WD: 18/25/21 mpg City/Highway/Combined
3.6L Engine – 4WD: 17/24/19 mpg City/Highway/Combined
Again, by choosing 4WD over 2WD, you get a slight decrease in overall fuel efficiency, especially when you consider gas use from combined city and highway driving. The difference isn't huge, so you should still choose the drive type that works best for you, though you can see that compared to the standard engine with 2WD, the reduction in fuel efficiency is noticable. Finally, there's an available 2.8L Turbo Diesel engine that provides you with 181 hp and 369 lb-ft of torque. Diesel engines are well-known for excellent fuel economy, and this is no exception:
2.8L Diesel – 2WD: 20/30/23 mpg City/Highway/Combined
2.8L Diesel – 4WD: 19/28/22 mpg City/Highway/Combined
This diesel engine gives the Chevy Colorado by far the best highway gas mileage possible, with the best city and combined mileage too. If you do a lot of highway driving with your truck and you're interested in a diesel engine, then this can definitely be a great choice. As is expected, going with 4WD lowers fuel efficiency slightly, but not by much.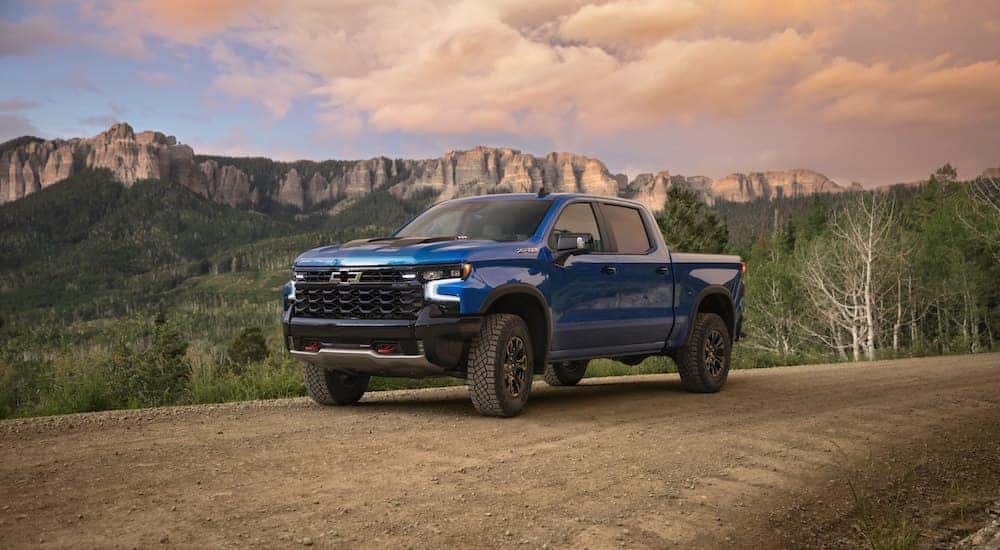 The Chevy Silverado
If you're interested in a full-size truck, then the Chevy Silverado is one of the best options on the road. You can get amazing towing and payload capacities, and the 2022 Silverado has been updated with better safety features and more advanced interior options than ever before. There are also a ton of different engines available for the Silverado, so you have a lot of possible fuel economies to choose from.
One major difference designed to improve the fuel economy of the truck is that the base V6 engine from the 2021 model was eliminated in favor of a more efficient 2.7L Turbo engine. This new engine is an excellent example of how Chevy is committed to designing vehicles that are not only more efficient but also more powerful. Its 310 hp and 420 b-ft of torque allow the new 2.7L Turbo to decisively overpower the old V6 as well as offer superior fuel economy:
2.7L Engine – 2WD: 19/22/20 mpg City/Highway/Combined
2.7L Engine – 4WD: 17/20/18 mpg City/Highway/Combined
You can see that this is a great option since it gives you more power than the standard engine and some really impressive fuel efficiency. In fact, unless you're interested in a diesel engine, this is the best gas mileage available for the Silverado. If you want more power, then there's an available 5.3L V8 engine that delivers 355 hp and 383 lb-ft of torque, which gives you:
5.3L Engine – 2WD: 16/21/18 mpg City/Highway/Combined
5.3L Engine – 4WD: 15/20/17 mpg City/Highway/Combined
Much like the standard Silverado engine, the difference between 2WD and 4WD here isn't huge, so go with the drive type that really meets your needs. If you want the greatest towing capacity possible for this truck, then you'll want the available 6.2L V8 engine that delivers a massive 420 hp and 460 lb-ft of torque. This engine is only available with 4WD, and it certainly wasn't designed to prioritize fuel efficiency:
6.2L Engine – 4WD: 15/20/17 mpg City/Highway/Combined
As you can see, this is some of the lowest fuel economy possible for the Silverado, though it's still better than the starting engine. All of that power comes at a price, but if you need it, then this is the way to go. If fuel efficiency is your top concern, then you should consider the available 3.0L Turbo Diesel engine that provides 277 hp and 460 lb-ft of torque while also giving you:
3.0L Diesel – 2WD: 23/31/26 mpg City/Highway/Combined
3.0L Diesel – 4WD: 22/26/24 mpg City/Highway/Combined
A quick comparison shows just how fantastic this fuel economy really is – not only is it better than the gas mileage of any other engine for the Chevy Silverado, it's also better than the fuel economy available for the midsize Colorado. Considering just how powerful this pickup is with this engine, that's an incredible combination that really showcases the impressive efficiency possible with a diesel. While this is as good as it gets for now, the future holds something even more remarkable…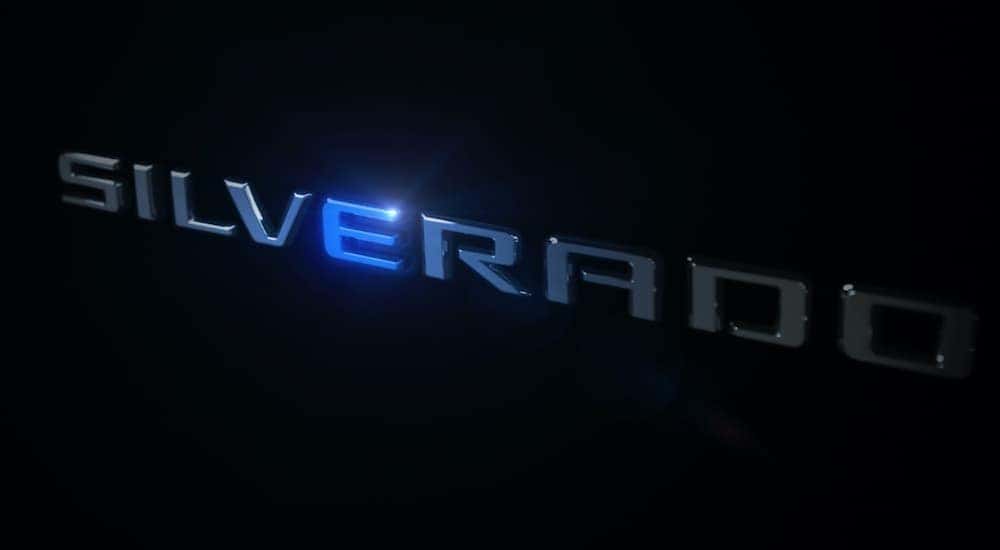 The Upcoming Silverado EV
One of the upcoming trucks that people are most excited about is the all-new, all-electric Chevy Silverado EV that has been announced. While most of the details on this EV pickup are being kept under wraps by GM, we know that it's being built on the Ultium platform that is being used for a number of other GM EVs. It will almost certainly build on the experience that GM's engineers are gaining with the development of the all-electric GMC Hummer EV and deliver incredible power and versatility.
EV trucks are undeniably the future at this point, with numerous models coming out and Chevy joining the market with the most exciting one of the batch. You get instant torque with EV models, which will make the Silverado EV incredibly fun to drive, plus 4×4 is easy with the use of two or more motors. As we get more details about the Silverado EV, it will certainly be at the top of our most-wanted list, but for now, all we know is its all-electric range will put even the best gas mileage of the conventional Chevy trucks to shame.