How Market Researchers Can Predict Which Type of Car You Will End Up Buying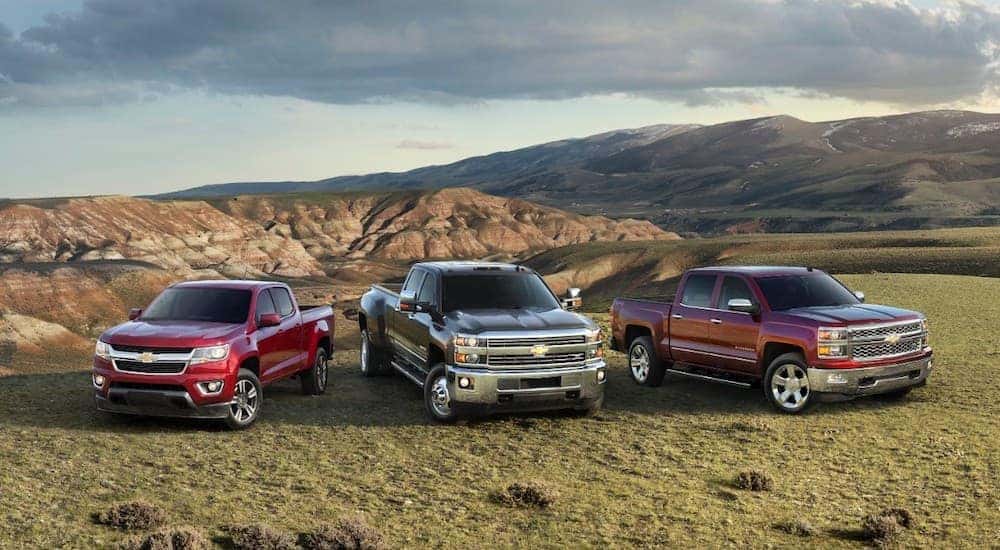 As much as we are all unique individuals, there are those odd moments in life when we find ourselves fitting in, all too coincidentally, with the stereotypes of our generation. Comments about what "kids today" are doing have been made by older generations for decades. Strangely enough, this phenomenon of commonality is particularly true in the auto market. Which used cars for sale that you find appealing might say more about who you are as a person than just what your current price range is.
The brands and types of vehicles we choose to drive are strongly correlated with our personal demographics. Our age range, gender, and where we live within the country are all strong predictors of the type of vehicles we tend to buy. Because automakers are keenly interested in this information, there have been quite a few surveys conducted to collect data on who is driving what. A glimpse into the world of market research offers some pretty interesting insight into group decisions around cars.
Here at McCluskey Chevrolet in Cincinnati, OH, we might favor Chevy's, but that does not mean we don't like other vehicles. We see them all and all types of buyers as well. Read on to see how your preferences fit in with the trends of other buyers; you might just be breaking some vehicular stereotypes.
What We Choose to Drive in Different Stages of Life
It shouldn't come as that much of a surprise that cohorts of a certain age are often looking for common features in a vehicle. Statistics clearly show that different age groups favor specific automobiles. Depending on your stage of life, you probably have needs and wants in common with others who are living a similar lifestyle to you. Parents of years passed are notorious for the "soccer mom" minivan, now more commonly including the SUV. Perhaps the surge in SUV sales can be partly attributed to newer generations who are trying to avoid "becoming their parents" (but who ultimately still need the extra space). Nonetheless, data from CarMax based on car buyers from 2017, show that minivans are still popular among parents around age thirty-five.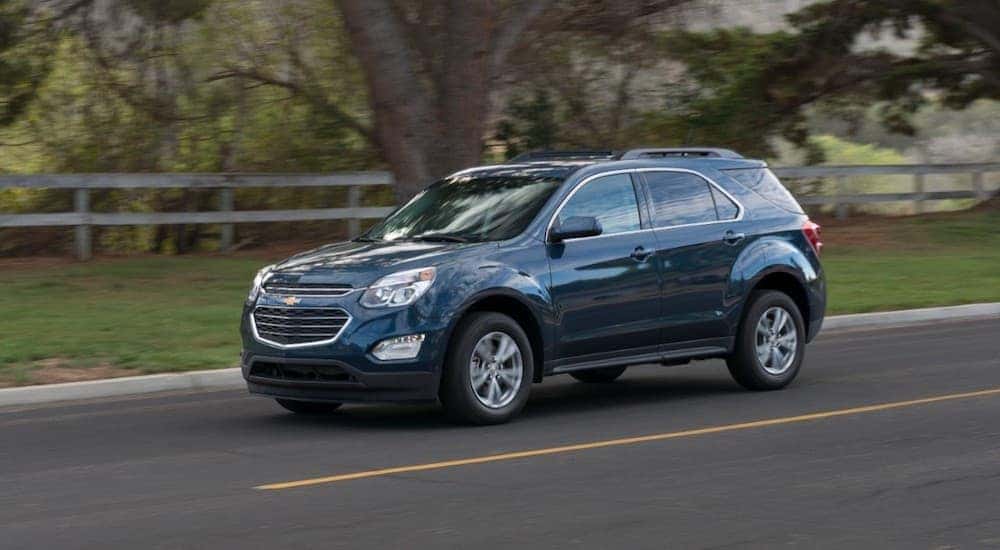 Trucks have the broadest audience age-wise, with buyers ranging anywhere between twenty-five and fifty years old. Not surprisingly, the chances of buying a truck drop off almost completely around age seventy-five. It seems like grandparents expect their children to do the heavy lifting after a certain point. Stereotypes about choosing a flashy sports car as part of a midlife crisis seem to hold true in the numbers. The likelihood of purchasing a sports car peaks twice during a lifetime, once around age twenty-five and again twenty years later, after age forty-five.
Brands also correlate with age range. Mazda and Volkswagen attract younger buyers (with an average age of thirty-seven). Cadillac and Buick appeal to older buyers, age forty-five, and beyond. Perhaps brand loyalty relates to advertisements and popular vehicles in the media during different decades. Celebrities and pop music have featured the names and images of different car brands throughout the decades. It's not unlikely to assume this has had an impact on the interest amongst the members of a generation.
Men and Women Statistically Prefer Different Cars
Beyond age, notable differences also exist among men and women car buyers. A report by TrueCar.com shows that women have a preference for smaller cars. Over 50% of Volkswagen Beetles, Honda CR-Vs, Volvo S40s, and Nissan Rogues are purchased by women. Men's preferences for fast or large vehicles are clearly defined, with Porsche 911s, Ford F-Series, Cadillac Escalades, and Chevrolet Corvettes almost exclusively being bought by men (80% of the time).
While there are no hard and fast rules about fitting into a particular stereotype, it is certainly interesting to look at overall buying trends from a marketing perspective. A survey by AutoPacific looked at the priorities of 73,000 drivers. Study participants were made up of 40% women and 60% men. The results indicated that women look for four-doors, positive reviews, and good value for their money. High-tech safety features that make driving more convenient were also popular with women, including power liftgates and automatic parallel parking. Visual components were top on the list for men, including a heads-up display and premium wheels.
Where You Live Plays a Role in What You Drive
In addition to your personal characteristics, the places you live, and the type of work you do also impacts your affinity for certain vehicles. This makes sense from a practical standpoint. Someone who has to drive on rough terrain, travel through snowy conditions, or tote around a lot of equipment is going to have specific needs in a vehicle. YourMechanic is a company that offers at-home or in-office repairs. An interesting study compiled data on the types of cars being serviced in different locations. This provided an interesting look at the popularity of certain vehicles in major cities across the country.
Nationwide, foreign cars outrank American-made vehicles. Large, coastal cities are especially prone to buy foreign, including New York, Boston, and California. In San Francisco and San Jose, less than 30% of cars serviced were American brands. The West Coast shows a notable preference for Prius and other hybrid vehicles, likely because of their environmentally-friendly reputation. In Denver, Subarus are a common choice, perhaps due to their power to drive through mountainous routes. Portland and Boulder are also fans of Subaru's outdoorsy vibe.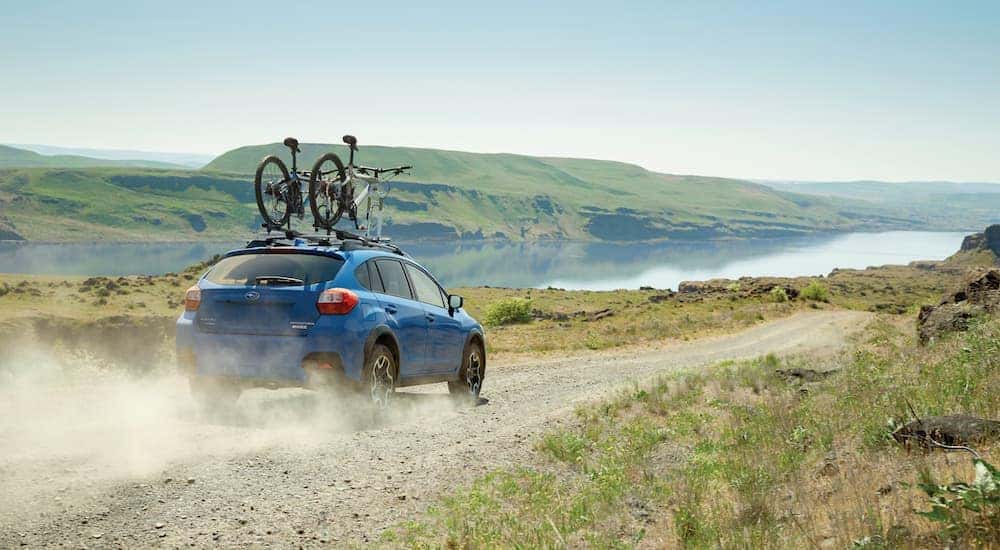 The Midwest has notable loyalty to cars made in the United States. In Detroit, 75% of cars serviced by YourMechanic were American-made (with a lean towards Pontiacs). Southerners seem to be looking for powerful engines over fuel efficiency. Data from drivers in Baton Rouge, San Antonio, and Houston show that Texans are twice as likely to have a V8 engine than drivers in Boston.
Luxury vehicles are rare no matter what part of the country you're in. There isn't as much predictability as to where they can be found by region, so long as the drivers have a big enough bank account to fund their purchase. Porsches made up less than 1 in every 500 cars included in the YourMechanic study. They were most often found in big cities in Florida and California. Perhaps the warmer climate allows car collectors to enjoy the full benefits of a Porsche convertible. It's clear that the types of vehicles you can expect to encounter will change as you travel around the country. The super-wealthy and car collectors may be an exception to this rule while having the luxury to base car-buying decisions on personal preference and prestige over practicality or the local culture.
What This Means for the Average Car Buyer
All of this data might have you thinking twice about the motives behind your next vehicle purchase. However, it really shouldn't. Whether your choice ends up being more in line with your age group, gender or local neighbors, the decision on which car to buy is a very individual one and certainly define who you are as a person.
We all make car buying decisions for different reasons. Perhaps you have fond memories of road tripping on family vacations in your parent's Dodge minivan. Or, maybe you remember cruising through Colorado with your college friends in a rugged Subaru Outback. In this case, nostalgia might be a main driver for your next car purchase. Ultimately, price, practicality, and personal style preferences are the three top deciding factors for most car buyers. However, you choose to base your shopping decisions, just don't be surprised next time you see a Prius in California.