How to Budget for a Used Car in Cincinnati, OH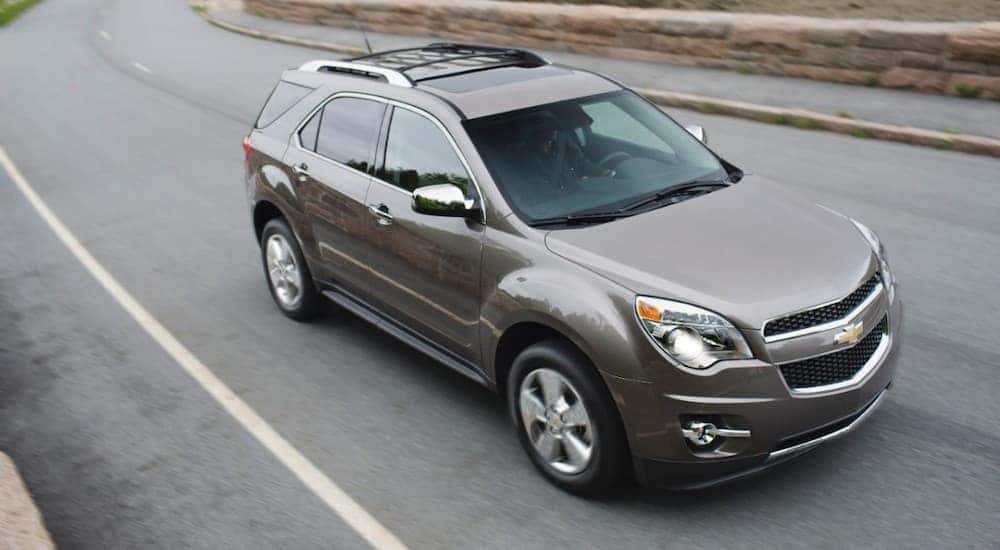 Here at McCluskey Chevrolet, we understand that no two drivers are the same. Every person that steps foot into our Cincinnati showroom has their own unique preferences when it comes to factors like engine power, fuel economy, body styling, and safety features. Although, another influential factor in purchasing a vehicle is budget. While some drivers are ready to drop a lot of cash for a brand new vehicle, we understand that not everyone can so willingly put that kind of money upfront. Fortunately, we proudly offer a plethora of used cars under $10K for sale in Cincinnati, OH. Not only that, we provide a range of financial services for our customers who want to spend less on their vehicle. That said, many of our customers are often left wondering how they can budget for a used car. Budgeting for a car can seem complicated at first, but with one of our financial experts by your side, you can drive off in a vehicle that you can not only afford but that you love to drive.
Understanding the Difference Between New, Certified Pre-Owned, and Used
You don't always have to purchase a vehicle that is brand new. While a vehicle that is fresh off the factory floor can seem appealing, the price can be quite off-putting, especially for drivers looking for a vehicle on a budget. That said, as a leading car dealership in Cincinnati, Ohio, we also understand the value of a brand new vehicle. From the modern bells and whistles to the reliability of having a vehicle with little to no wear and tear, new cars offer peace of mind and satisfaction that is difficult to ignore. If a new Chevy doesn't fit into your budget, don't worry, there are two additional car buying options that can get you behind the wheel of something that fits your every automotive need.
Certified pre-owned vehicles offer a more affordable option in comparison to purchasing something fresh from the factory floor. Sure, certified pre-owned vehicles are used, but they can still provide the same degree of value. Typically a certified pre-owned vehicle is a late modeled car that has received a multi-point inspection from either a dealership or a manufacturer. What is a multi-point inspection? Well, it is a thorough examination from top to bottom, including everything from the engine to the windshield wipers. Certified pre-owned vehicles even offer warranties in some instances, which can add to the level of value. That said, these vehicles aren't necessarily cheap either, and like new cars, you'll likely have to apply for a sizeable auto loan before you can take one off the lot.
So, how do used cars stack up against the other options out there? Well, used vehicles are often older cars that are sold by a dealership or third-party seller. At first glance, many drivers steer clear of this path to car ownership due to the fact that these vehicles are often in varying degrees of repair. However, at the same time, a used car offers an affordable path to car ownership, one that doesn't have to include auto loans or credit checks.
If you're looking for a used car under 10K for sale in the Cincinnati area, McCluskey Chevrolet is your dealership of choice. Up and down the Ohio River, drivers have praised us for our top-notch service and the wide selection of vehicles we house under one roof. Although, before you race down to our dealership, you should first determine how much you should budget for a used car.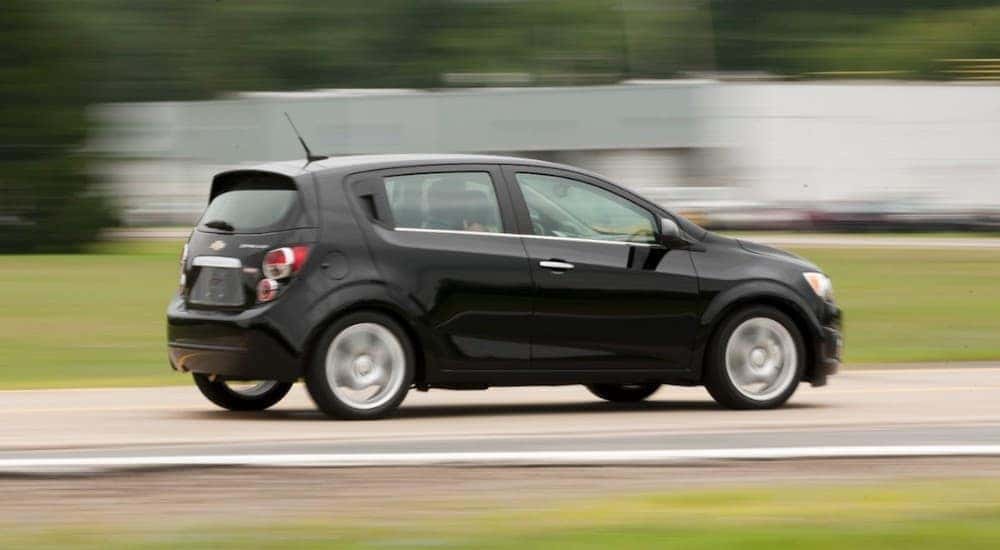 How Much Should You Spend?
Many of our customers who are looking for a car are often unsure of how much they should spend. It is a fair concern to have, especially when shopping for a used vehicle. While the first answer may be to spend as little as possible, this isn't always the best option. When purchasing a used car, the amount you spend can directly translate to the quality and state of repair of the vehicle. So, we suggest that you spend the amount of money that best fits your existing income.
In most cases, we urge our customers to budget themselves to roughly 35% of their income. For instance, a driver who earns approximately $30,000 a year can spend around $10,500 on something used. On the other hand, if you're particularly frugal, you could set your range to being roughly 10% of your income. In this instance, someone earning $30,000 a year would likely only spend $3,000 for a vehicle. While these calculations and rates can do a great job in giving you a ballpark range of how much to spend it shouldn't be your only resource in budgeting for a used vehicle.
What Do You Need Your Car For?
At McCluskey Chevrolet, we offer a wide variety of vehicles that range from hulking utilitarian pickup trucks to compact economic sedans. Each type of vehicle excels in some areas but falls short in others. For example, a heavy-duty pickup like the Chevy Silverado 3500HD is going to offer an incredible degree of horsepower and towing capacity, making for a vehicle that is more workhorse than a form of transportation. On the other hand, the same bulky pickup truck isn't going to offer a particularly worthwhile fuel-economy, which means it wouldn't make a great commuter car. In that same vein, a compact Chevy sedan like the Chevy Cruze is ideal for commuting, offering a reasonable level of fuel economy, maneuverability, and modern accessibility features.
What are we trying to say by showing you these examples? Well, that just like every driver, every car is different. Determining what kind of car would best fit your lifestyle can make a huge difference in how much you'll need to spend. For instance, a used standard model Chevy Cruze is almost always going to cost less than a used Chevy Silverado 3500HD. So, if you're looking for a used heavy-duty vehicle, that offers more than the standard driving experience, we recommend that you increase your budget. Alternatively, drivers looking for a standard commuter may be pleased to find out that they'll need to spend less than they first expected.
Purchasing a Used Car Under 10K at McCluskey Chevrolet
Here at McCluskey Chevrolet, we believe that every driver deserves to sit behind the wheel of a vehicle that not only fits within their budget but that they love driving from start to finish. We also understand that not every driver is looking to invest in something brand new. New cars may offer their appeal, but they come with a financial burden that not all drivers enjoy taking on. For this reason, we proudly offer a plethora of used cars for our customers that are priced fairly and provide a high-quality driving experience. Purchasing a used car can be somewhat intimidating, as there are many factors to watch out for. However, when you visit McCluskey Chevrolet, you'll find a showroom filled with used vehicles that have been thoroughly inspected for quality. Whether you're in the market for a used pickup truck or a brand new sedan, our team of automotive experts ensures that every vehicle that leaves our lot is ready to take on the open road and offer a one-of-a-kind driving experience.