How Well Do You Know Your Tire Brands?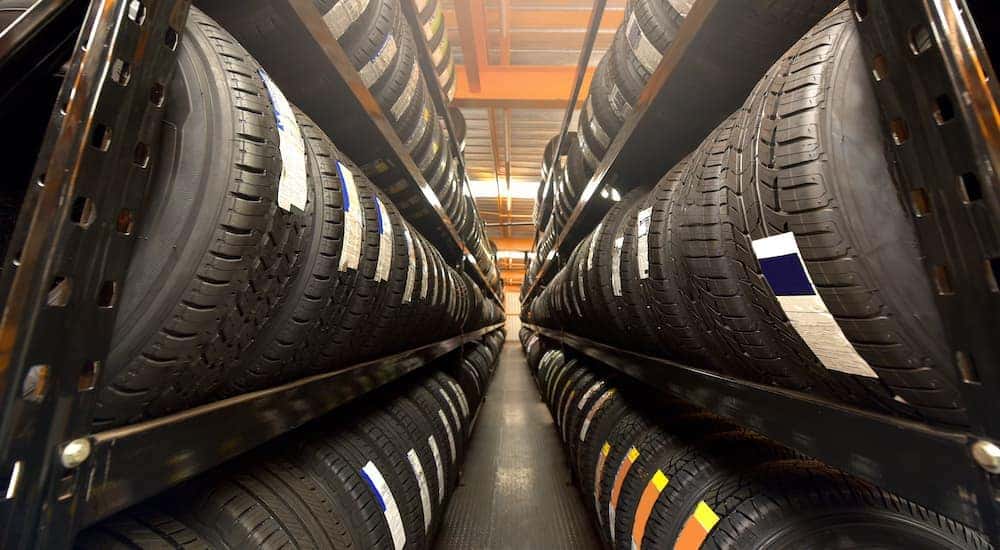 Tires are an essential feature, but far too many drivers take them for granted. Everyone would agree that safety features for vehicles carry great importance. But while most people will ask questions and mull over which safety features are best for them, tires seldom come up in the conversation. If you think about it, you drive in typical Cincinnati weather, including in the rain and the snow, making sharp turns and quick stops while taking the tires that keep you on the road for granted. But before you start looking around Cincinnati tire shops for your next set of tires, here is a guide to the top tire brands out there.
BF Goodrich
BF Goodrich is a legendary brand in the tire industry; they have been manufacturing tires for cars and trucks for over 100 years. BF Goodrich tires are tested in some of the most extreme and demanding conditions all over the world. You will see every type of vehicle utilizing tires by BF Goodrich in every kind of situation, including drag racing, dirt racing, and extreme rock crawling. BF Goodrich tires have stood the test of time and have proven reliability both in the track and in the streets. With a set of BF Goodrich tires, rest assured that you are well-prepared to conquer any road in any type of driving conditions.
Bridgestone
Whether you drive across the city to get to work or across the country on a vacation or road trip, you want your drive to be safe and comfortable; you get all of that and more with a set of Bridgestone tires. Bridgestone Tires was founded in Japan in 1931, and they manufacture tires for all types of vehicles, including cars, trucks, SUVs, and sports cars. Bridgestone is the largest tire manufacturer in the world, with over 180 plants across the globe. The lineup of tires that Bridgestone manufactures includes the Blizzak winter tires and the Potenza high-performance summer tires.
Continental
Continental is a company that has been manufacturing safe and performance-oriented tires for cars, trucks, and SUVs since 1871. Based in Germany, they offer a wide range of tires suited for all types of applications and conditions. Continental produces several popular tires, including the TrueContact, an all-season tire that handles well in dry, wet, and snowy conditions, the WinterContact, a studless winter tire, and the ExtremeContact, an ultra-performance tire perfect for rough terrain.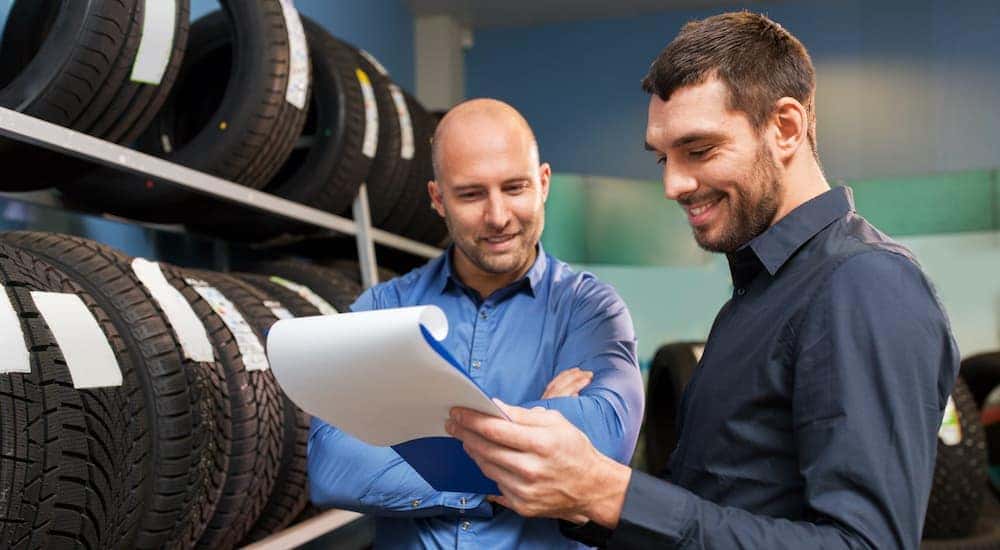 Dunlop
The Dunlop legacy began in 19th century Ireland when John Dunlop developed the first pneumatic (air-filled) tire. Dunlop is now part of the Goodyear family, and they manufacture tires for street and race applications. If you have ever heard of the Grandtrek, Graphic, or Direzza, then you are familiar with the Dunlop brand. Dunlop offers the Grandtrek, which allows you to enjoy your ride in quiet comfort, the SP Sport is a high-performance all-season tire, and the Direzza offers performance and a sporty style.
Firestone
Firestone was formed in Ohio in 1900 and bought by Bridgestone in 1988. Firestone understands that every driver's needs are different, so they manufacture a variety of tires for passenger cars, trucks, minivans, and SUVs. Firestone tires are competitively priced, offer an excellent warranty, and feature a 30-day "buy & try" guarantee. The lineup of Firestone tires includes the Destination, an all-terrain tire suited for light trucks and SUVs, the Forecast, an all-weather touring tire, and for maximum grip and excellent handling, the Firehawk.
General
General is a tire company founded in 1915 in Akron, Ohio, the very same place where four other tire manufacturers were born. The company was bought by Continental in the late 1980s. Often considered a middle-of-the-road tire company, they do offer a 45-day road test period, whereas most other brands only provide 30-day test periods. Additionally, General offers lower-priced tires than many of its competitors. The AltiMAX series is one of the more popular choices and includes the Arctic, a studdable winter tire, and the RT, an all-season tire designed for a quiet and smooth ride.
Goodyear
Often confused with BF Goodrich, the Goodyear Tire and Rubber Company was founded in 1839 by Frank Seiberling. The name comes from the chemist Charles Goodyear, who discovered the process of vulcanization, which makes rubber more flexible and stronger. Today, Goodyear is one of the top tire companies in the world and continues to earn honors and respect for its excellent products. Goodyear proudly sells the WinterCommand series, which is a perfect choice for winter conditions, and the Wrangler series for those who desire a tire fit for all-terrain applications.
Hankook
Hankook is a South Korean tire company established in 1941, and they are the seventh-largest tire company in the world. Hankook has won several awards for product design and concept tires. Hankook specializes in high-performance and ultra-high-performance tires and is a leader in tire technology and innovation. The Ventus name is used for a family of sporty tires, Kinergy tires function well for highway driving, and the i*cept line are exceptional winter tires.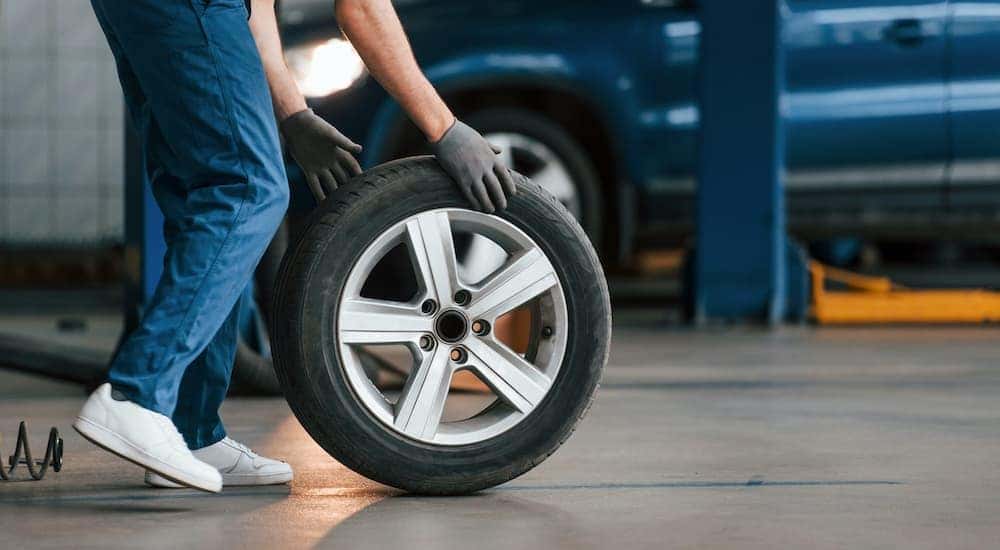 Kelly
What started as a manufacturer of tires for horse-drawn carriages, Kelly tires is now a Goodyear brand that offers great tires at exceptional prices. Though the company was established in 1894, it only recently leaped from limited distribution to nationwide sales. If you are on a strict budget, know that Kelly offers all-season tires, winter tires, and performance tires.
Michelin
Michelin is a French tire company established in 1889, and it was the largest tire manufacturer in the world until that title was taken over by Bridgestone. However, while it may no longer be number one by size, many still consider it to be number one for quality. During its long history, Michelin has made several crucial contributions to the tire industry, including inventing the radial tire and the removable tire. Popular Michelin models include the CrossClimate, Defender, X-Ice, and Pilot Sport.
Pirelli
Pirelli is an Italian tire company established in 1922, and they are the seventh-largest tire manufacturing company in the world. Pirelli has been credited with developing the world's first low-profile, high-performance street tire. Some of the world's most prestigious auto manufacturers, including Ferrari, Lamborghini, and Bently, work closely with the Pirelli tire company. If you are in the market for a high-performing tire, you would be encouraged to check out Pirelli tires.
Uniroyal
Founded in 1892, Uniroyal is a tire manufacturing company with the advertising slogan "United States Tires are Good Tires." Throughout the muscle car era of the 1960s, Uniroyal's Tiger Paw series was included as original equipment for classic icons, including the Pontiac GTO. The Tiger Paw is still offered today, as well as all-season tires, winter tires, and summer tires.
Which Tire Brand Is Your Favorite?
If you are in the market for a new set of tires, McCluskey Chevrolet is the place you need to be. We are well-versed and knowledgeable about the types of tires we carry and the brands you are familiar with. Picking out the right kind of tires for your vehicles can seem like a daunting task, but our friendly staff will help make it easy for you. We know that when it comes to tire shopping, you probably have many questions to ask, and we are here to make sure you understand everything you need to know about tires. Stop by McCluskey Chevrolet today and drive away with peace of mind on a new set of tires.