Lessons From Chevrolet On Staying Relevant For Over 100 Years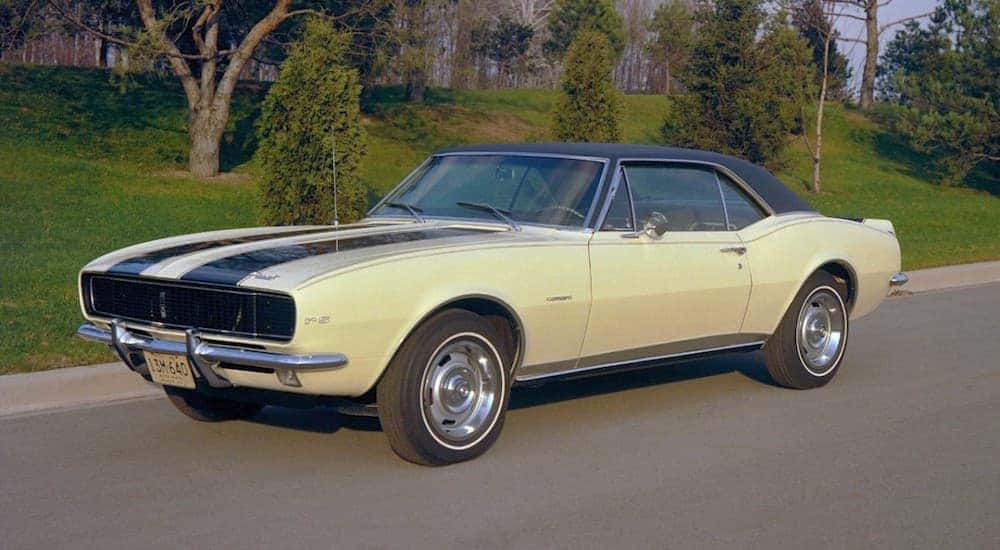 Chevrolet is an automobile company that has truly withstood the test of time. In 1911, there were 270 American automobile companies in the market. From that time, Chevy is one of only four American car brands that's still around today. There is so much history to be found at a used car lot that sells Chevrolet. When browsing used cars for sale, choosing a Chevy means choosing a brand that was built to last. Through the decades, different Chevy styles have come and gone, all with their own stories to tell.
Amazingly, two original vehicles from Chevrolet's 1913 Classic C Model 6 are still in museums today. They can be seen in Canada and Michigan. One of the cars is fully functioning, with a max speed of 65 miles per hour using a 6-cylinder engine. Chevy has the longevity that makes for a truly iconic automobile, evidenced by their relevance beyond the roads and into other areas of our culture and history.
Chevy has held a special place in the heart of America for over a century. During World War II, Chevrolet made their facilities available to ramp up wartime production. As expected, vehicles were a major part of their contribution. They built armored cars and trucks, along with ambulance vehicles. They also helped produce some unexpected items for the war, including aircraft engines and gun parts. Chevy's commitment to America's success in World War II helped them build upon an already positive reputation in the public eye.
Chevy's patriotism is shown again through the story behind their logo development. Chevrolet originally featured an American Flag as part of their Corvette logo, but they had to change it after learning that you can't trademark the American flag without artistically altering it. If not for this stipulation, Chevy would have proudly displayed the flag on their vehicles, clearly labeling themselves as an American brand.
To describe America's relationship with the Chevrolet brand, Truck Marketing Director, Sandor Piszar, noted: "We have built 85 million Chevy trucks over the past 100 years. In turn, our customers have created millions of memories associated with our trucks, be it working in the field or job site, cruising with friends, or camping with families. That connection with generations of people is a defining characteristic of Chevy trucks, and something few other brands can match."
Pop Culture Immersion: Singing Chevy's Praises
Did you know that Pandora created a radio station in honor of Chevrolet? For Chevy's 100-year anniversary, the "Chevy Truck 100" station was made, specifically featuring country songs that mention Chevy Trucks. With songs by Luke Bryan, Taylor Swift, and Tim McGraw, the station has a surprising number of songs given its seemingly narrow focus. Its mere existence represents just how much Chevrolet is ingrained in American pop culture.
To appeal to their fans, Chevy smartly engaged their Facebook audience to participate in selecting the songs. For the 100-year-old company, it's clear that Chevy has stayed relevant by keeping up to speed with current trends and younger audiences. Engagement through the social media platform helped cultivate continued brand awareness and appreciation. Chevrolet isn't only mentioned by country songs, lots of modern artists across different genres use Chevys as part of their stories through music.
You can find Chevy in the lyrics of several of America's classic songs. In Don McClean's "American Pie," "Drove my Chevy to the levee" is the 2nd line of the chorus. Eric Clapton talks about his admiration for "'57 Chevys" in the song, "Rock 'n Roll Heart." A "'65 Chevy" is mentioned by Motley Crue in their song, "Dr. Feelgood." Bob Seager and Elton John have also brought Chevy into their songs.
Additionally, Hip Hop isn't immune to the charm of Chevrolet. Artists including The Beastie Boys, Snoop Dog, Rick Ross, and T.I. have all used Chevy in a song. It's undeniable that Chevy appeals to a wide range of American songwriters from the times of Classic Rock to modern, post-millennial music.
The "Foxy Farrah" Celebrity Endorsement
In the 1970s, iconic Charlie's Angel, Farrah Faucett, got a customized Chevy Corvette. Her celebrity persona brought intrigue to the already popular brand. Designed by George Barris (who is also responsible for the 1966 Batmobile), Farrah's car had some of the high tech features that one can find in cars today. Ahead of its time, the "Foxy Vette" was complete with a television and telephone. The phone was a rotary phone with limited service– nonetheless, pretty impressive for the time. It's mink-lined interior was true classic '70s style. The exterior was shiny dark green with yellow cursive writing along the side. Despite its now dated look, this famous car continues to run. It was sold at auction in 2016, and it's also available as miniature model car kit for hobbyists.
International Shows Of Grandeur: Chevy's Global Presence
Chevrolet is currently sold in over 130 different countries. Beyond the US, their biggest sales are in the UK, China, and Brazil. Chevy made a name for itself in Dubai as well. It's no secret that the police force in Dubai likes to ride in style. With a line-up of luxury cars including Aston Martins, Buggati, Lamborghini, and Ferrari, the Chevy Camaro joined the ranks with this elite squad. The 2013 Chevy Camaro SS was purchased for use as a patrol car, giving its reputation a status boost.
Chevy also made their greatness known in South Korea during their 100th Anniversary celebration. They set a new world record with an impressive display of the brand. South Korea was chosen because this is where a large number of Chevrolet vehicles are manufactured. The biggest "car mosaic" was created using Chevy automobiles to depict the Chevy bowtie symbol, and the words "Chevrolet 100." The mosaic included 1,143 Chevys, beating out Subaru who previously held the title for the largest car display.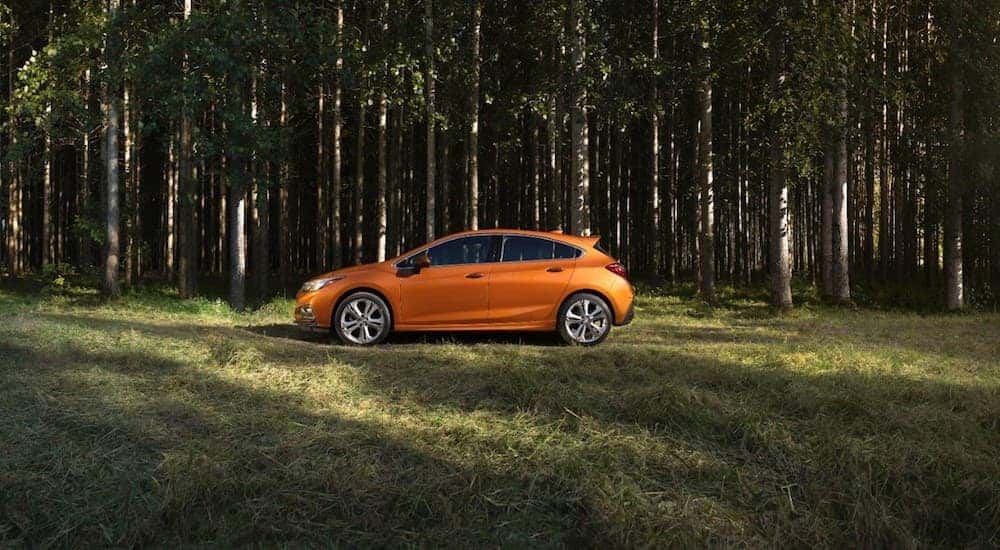 Acknowledging Fans With The Chevy Camaro "Hot Wheels" Collaboration
Hot Wheels has been replicating Chevy Camaros every year since 1968. To acknowledge their brand loyalty and praise, Chevy returned the favor with a 2018 life-sized edition of the Hot Wheels model. It's sold as a package that's available on the Coupe and Convertible 2LT and 2SS models. The exterior is Orange Crush with black leather interior and matching orange stitching. It's decorated with a satin graphite stripe and of course, the Hot Wheels 50th anniversary badge commemorating this special partnership. For anyone who collected Hot Wheels as a kid, this is a chance to own your own adult version of the classic toy. Appealing to nostalgia is clearly an effective marketing technique and a fun way for the Chevrolet brand to keep things exciting for their fan base. A variety of packages are available to meet any price point.
More Interesting Facts About Chevrolet
Did you know that employees are required to use the formal name, Chevrolet, rather than Chevy? While the brand doesn't discourage customers from using the Chevy nickname, upper management prefers its employees to offer consistent brand messaging. One thing is for sure, Chevrolet knows how to outlast their competition. For more fun facts about this ever-evolving company, check out this Youtube video by Alux: