Light Snow Begins To Fall, Time To Get Those Cars Checked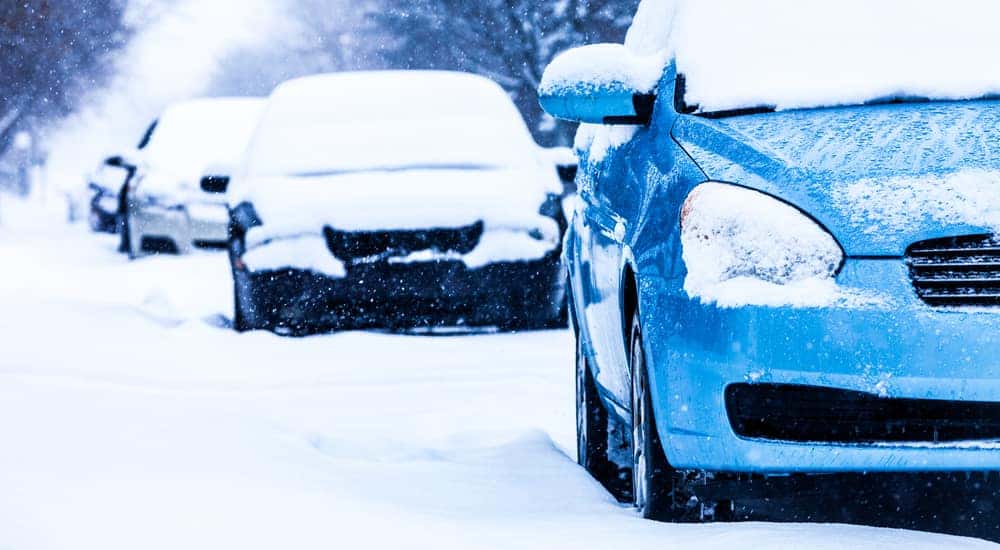 It is that time of year again. It is full of holiday cheer, but also full of holiday weather. Light snow fell overnight as part of a two-part storm system traveling across Greater Cincinnati. It isn't too bad yet, with traces of snow on grass, highway ramps, and some streets by downtown, and thankfully the temperature is only just below freezing at 31 degrees. Salt trucks were out last night hitting the highways to ensure a safe drive. Thankfully, there is only about a half inch around the city, but it is still a reminder to get your car ready for the Winter that lay ahead of us. We mean oil changes, check ups, snow tires, the works! If you're from the area, you know quite well how crappy it can be to get stuck in a storm that you haven't prepped for.
A winter weather advisory is in effect through 9 a.m. tomorrow, mostly due to the accumulation expected east of downtown Cincinnati. Batavia already has a reading of 1.5 inches. AAA's Cincinnati office reports an increase in calls this morning for battery jump starts and help with flat or low tires from the cold. "Motorists need to get their vehicles checked before hitting the road," said Cheryl Parker, AAA spokeswoman. We couldn't agree more Cheryl. We would recommend coming down for a quick run-through, so that we can ensure that everyone is as safe as possible on the roads that are to come this winter.
It might not look too bad out there yet, but snow flurries are possible this morning and could mix with rain or sleet. We don't know about you, but we don't like driving in any of that! Thankfully, this light two-storm assault is a mild warning and reminder for us to prep for the storms if we haven't already. Later today, it is likely that the temperature will rise to about 34 or 35 degrees and it will hopefully form into rain.
Temperatures only will rise just a bit throughout the day. We'll reach 32 degrees by 8 a.m. and then stick around 34 or 35 degrees the rest of the day.
"We'll wait and see what happens today. Luckily there is already a little bit of a layer of salt to get that salt activating," Cheryl said. "When it gets a little closer to snow time we'll put a plan to work as needed. We'll know more this afternoon." Seems like it is going to fall below 20 on Thursday night, but the skies are expected to be clear. That will make for a chilly Black Friday in line! Come on in as soon as possible so we can make sure that you are not in any unnecessary danger from an ill-prepped car. Be safe out there!