McCluskey Chevrolet Has the Car for You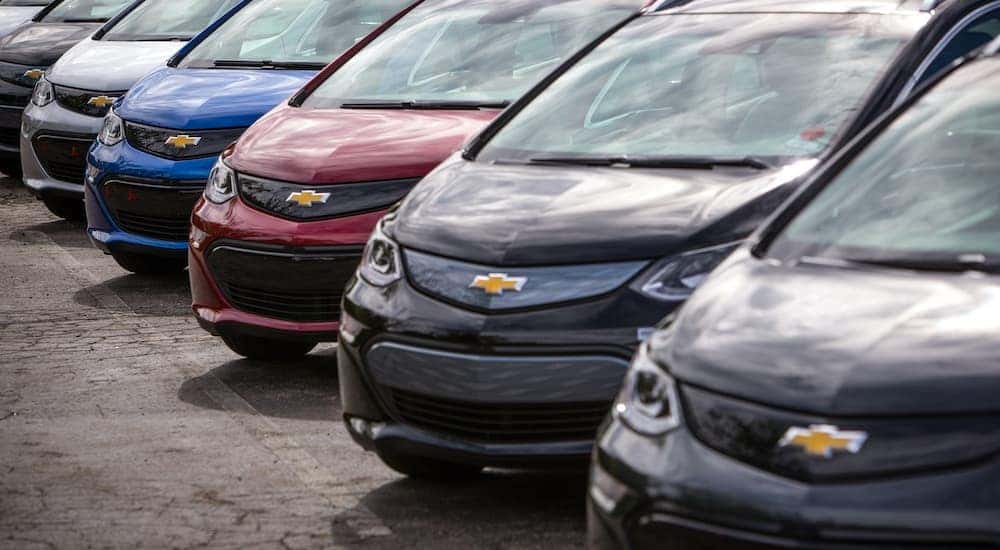 This is a tough time to be in the auto industry. Even though sales are up and demand is high for vehicles, a lot of dealerships are having trouble right now getting cars in and keeping Chevy vehicles in stock for their customers. The ongoing chip shortage that started last year and is expected to potentially continue throughout the rest of this year has created a real headache for a lot of dealerships out there. We certainly understand and empathize with what's going on in the industry and how difficult it can be when you just want to be able to help your customers.
Here at McCluskey Chevrolet, we feel blessed that we're in a position that has allowed us to maintain a far more substantial inventory of vehicles than many other dealerships. We're doing everything we can to help out our friends in the industry while focusing on ensuring our customers continue to get the best car-buying experience possible. Our significant buying power as one of the highest volume Chevy dealers in the world has allowed us to keep new vehicles on-hand in significant numbers. Plus, our nationwide vehicle search system gives us access to hundreds of used vehicles for you to choose from.
Why Are Cars So Hard to Find Right Now?
As you may or may not have heard, there's a microchip shortage going on right now that has greatly impacted the auto industry – along with pretty much every other tech industry. We're not about to get into too deep of a dive on how things got to this point, but essentially the microchip manufacturers shut down last year like many other manufacturers due to the COVID-19 pandemic. In addition to this, car manufacturers were uncertain about sales last spring and summer, so they reduced their orders for these chips.
What ended up happening, however, was that demand for these chips surged last year due to new video game consoles, phones, and other products hitting the market. Now, auto manufacturers are behind on getting the chips they need, and there's every indication at the moment that this shortage could last through the rest of this year. Since these chips are needed to finish any car currently being made, there's now a shortage of the number of new vehicles being produced by pretty much every manufacturer.
Since there's this shortage of brand-new models, demand for high-quality used vehicles has also gone up as people need a car to drive. These two things have combined to create general scarcity when it comes to both new and used vehicles in the auto industry right now. A lot of dealerships are struggling to maintain a decent inventory since they are being shorted by what manufacturers can deliver, and used models have become much more sought after.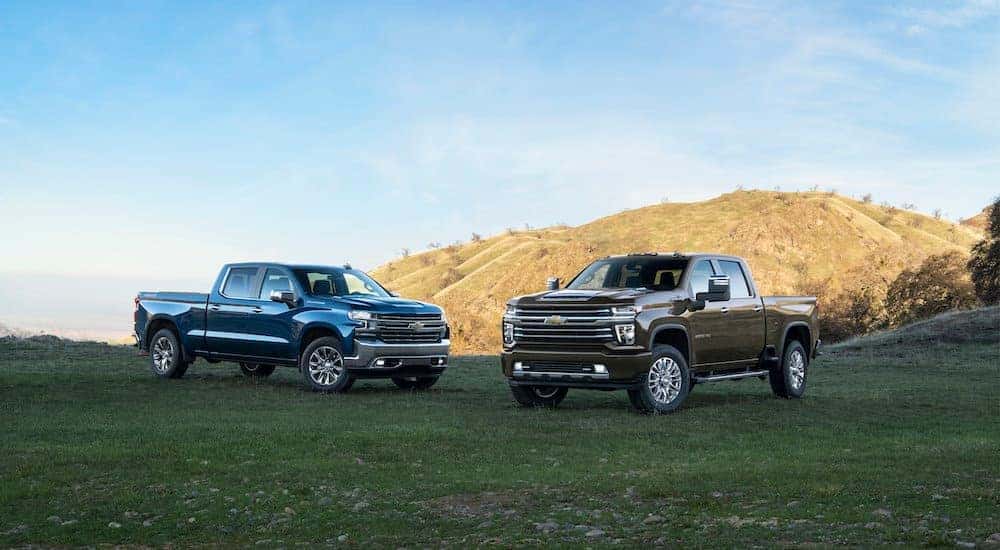 What Makes McCluskey Chevrolet Different?
If you take a look at our inventory here at McCluskey Chevrolet, you'll pretty quickly notice that it doesn't look like a lot of other dealerships out there. While many are struggling to keep more than one or two of a lot of models on their lot, we have dozens of different options for many of our most popular models available. Our new inventory has remained strong and allows us to offer you the same great car-buying experience you would've naturally expected just a few months ago, which many other dealers simply can't do.
Much of this difference comes from the fact that we have significant buying power within the auto industry, and even the manufacturers recognize this. In 2019 and 2020, for example, we were the highest volume new car dealer for Chevrolet in the world – not just the US, the entire world. You might not expect that from your favorite Chevy dealer here in Cincinnati, but it's something that we pride ourselves on, and we've worked hard to get here. This gives us a tremendous amount of power when it comes to getting new vehicles from the manufacturer, so you can rest assured that you'll have a great selection of new models available when you come and shop with us.
Of course, new cars aren't necessarily right for everyone, which is why the pre-owned car market is such a popular option for a lot of customers. With new models becoming harder to find, there's also been a pretty big impact on the number of used vehicles available – with high-quality used cars becoming increasingly rare. Fortunately, our position as one of the top dealerships in the country has allowed us to maintain a huge inventory of used models for you.
Best of all, our patented Nationwide Search system gives us access to a massive network of vehicles to provide you with even more pre-owned cars, trucks, and SUVs to choose from. Where a lot of other dealerships are struggling to offer even a few dozen used models, we can access more than 1,000 pre-owned vehicles for you to consider and shop from. No matter what you are looking for in your next vehicle, we are here to work with you and make sure you find it.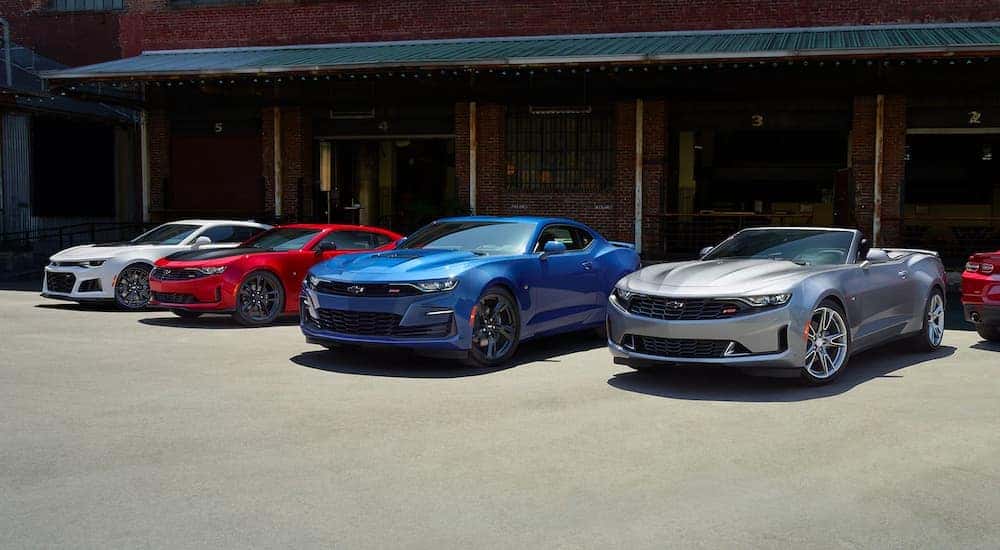 How Can We Help You Find the Right Vehicle?
Great technology and a fantastic inventory is a good start, but it's not everything when it comes to delivering the best car-buying experience possible for you. What we truly pride ourselves on is offering the highest level of customer service, with extensive training and ongoing programs to ensure our salespeople always focus on your needs first. We don't believe in being pushy or trying to get you to buy a certain vehicle that we're trying to get rid of; those are tactics used by other dealerships not worthy of your time. Here at McCluskey Chevrolet, we appreciate that you have options available to you when shopping for a vehicle, so we want to make sure you always know that we're honored you chose us.
That is why our salespeople always focus on you and on what you need. They'll listen to you, discuss your options and what you're looking for, answer your questions, and make sure that your concerns and requirements remain at the forefront of their efforts to help you. Whether you know exactly what you're looking for and just need a helping hand to get it, or you have a lot of questions and feel overwhelmed by options, we're ready to help. With our financial experts here to assist you, you'll drive away in just the right vehicle with a financing solution that meets your needs and won't keep you up at night.
The Best New and Used Vehicles Are at McCluskey Chevrolet
No matter how difficult things have become or what the auto industry looks like when you're shopping for a vehicle, you deserve to have a fantastic experience and find the right model with everything you need. While shortages in new and used models have become a major issue in the industry, and a lot of dealerships have been plagued with inventory problems, we continue to work hard every day to offer you the finest selection of new and used models available. Whether you want a sporty Camaro, a hard-working Chevy Silverado, or a spacious SUV for a growing family, we will help you find it and make sure you drive away completely happy. Call or come visit us at McCluskey Chevrolet today to find out more, and let us show you how easy it can be to find just the right car.