New Chevy Silverado Reveal!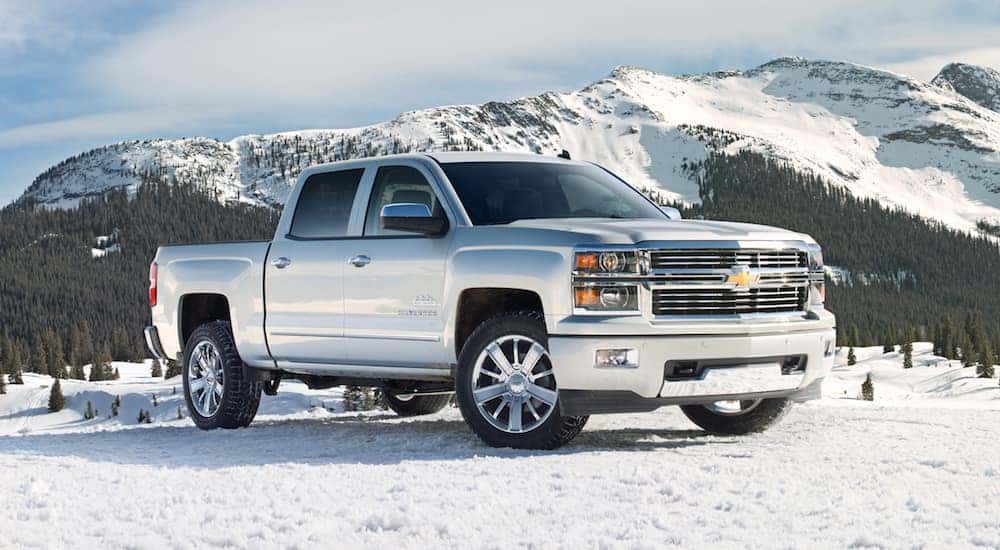 Chevrolet has been making some really big strides with their trucks over the years. The Silverado has been earning serious respect in the class and among truck enthusiasts, so it's no surprise that people are really interested in checking out the new 2014 model. The good news is that you wont have to wait much longer. Chevy is going to make the exciting revelation soon! Let us here at McCluskey Chevrolet, your home for the 2017 Chevrolet Volt, tell you where you can find it first!
To the right you can see the teaser image that Chevy released to whet your appetite. Now, you can't see much because of the form fitting camo and the rubber mask, but we here at your Chevrolet Dealer Cincinnati are pleased to say you won't have to wait any longer at all to see the truck in all its glory. Today at 9:30 a.m. Eastern time, you'll be able to watch the unveiling on the Chevrolet's Facebook page.
What do we know about the 2014 Silverado? One of the main changes should be the new next generation GM small black V8. The engine is from the same family as the new LT1 that powers the 2014 Chevrolet Corvette that we can expect out in January. This new engine will deliver improved power and efficiency over the current small block lineup. Also, there is a good chance we'll see the new variant of the 3.6L V6 used in other GM vehicles that offer a 6 cylinder engine, appealing to those of us who want fuel economy that goes above and beyond.