New Technology Added to Tahoe and Suburban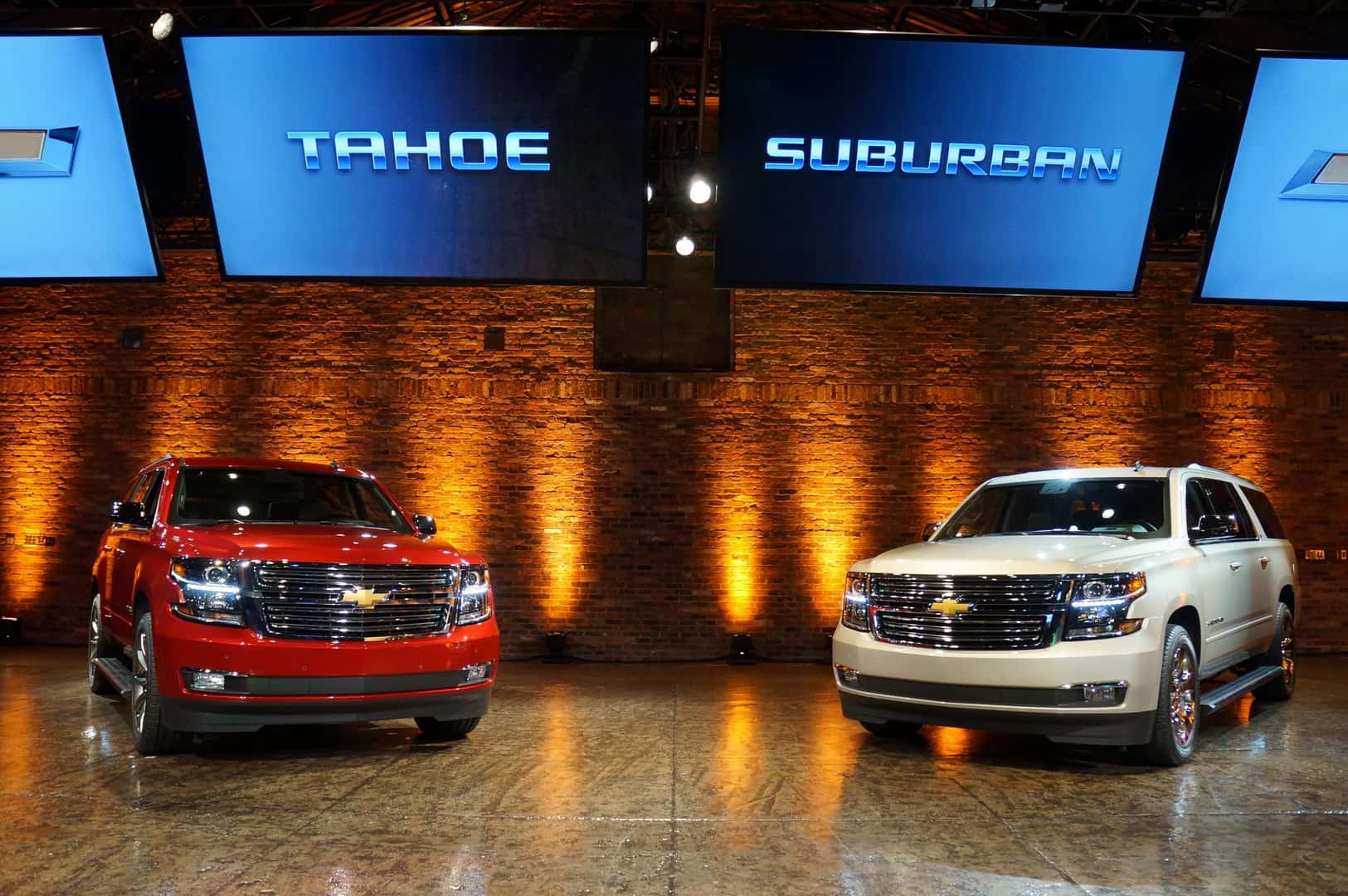 For some people, a small compact sedan is enough to get them where they need to be going. For others, a large SUV is the only way to get around Cincinnati and the rest of the country. For those of us that need the extra space, there is really only one answer (okay, maybe two answers), the Chevrolet Tahoe and Suburban. The Detroit-based automaker essentially invented the SUV with the Suburban, and ever since then, the market for a large SUV has been in demand.
Brand new versions of both the Chevy Tahoe and Chevy Suburban were launched earlier this year, for the 2015 model  year. The popularity of both vehicles has prompted Chevrolet and General Motors to add even more features to the already convenient SUV packages. If you like to stay connected on the go, then you will want to check out what Chevy has in store for their two largest SUVs.
2015 Tahoe and Suburban: Connectivity at its Best
Tahoe sales are up 18 percent this year alone, with the Suburban sales up 3 percent in the same time period. Both vehicles together account for nearly 50 percent of the segment, and are huge winners for General Motors, as well as Cincinnati auto repair and dealerships like McCluskey. So, what exactly did Chevrolet add to the large SUVs to make them even BETTER? Check out the new connectivity features below:
OnStar with 4G LTE – This great feature comes standard on LT and LTZ models, and provides a mobile hub for passengers to keep connected.
Standard built-in Wi-Fi hotspot – Working with the OnStar and the 4G LTE capability, the Wi-Fi hotspot is automatically on when the vehicle is, and comes with a free three-month or three-gigabyte trial. Customers can of course purchase more data once their trial has expired.
Wireless phone charging station – Comes standard on the LTZ, and available on the LT models. The charging station works with compatible smart phones for easy charging.
Hands-free lift-gate – Drivers who have their hands full will love to be able to open and close the lift-gate with a simple wave of their foot. The vehicles key fob must be on their person for this feature to work.
All of these upgraded features will be available early Fall!