NHTSA Gives Chevy Suburban 4-Star Safety Rating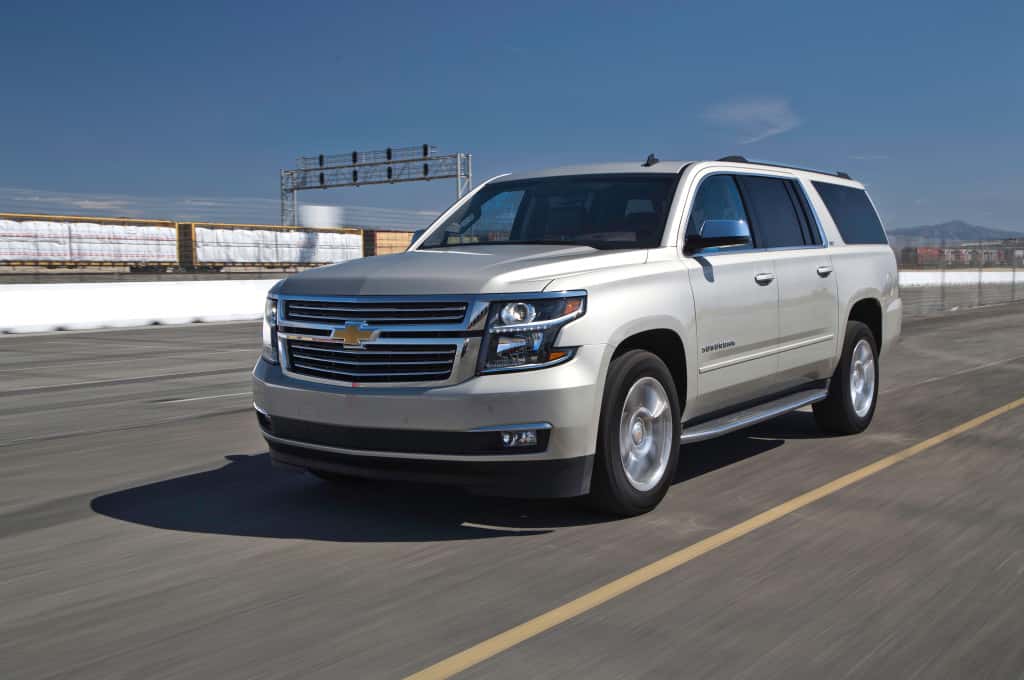 McCluskey Chevrolet is proud to be your number one choice for buying new and used cars, as well as for helping with all of your auto repair needs! It's no surprise that we love everything having to do with Chevrolet, including any and all news surrounding our favorite automotive brand. One of the popular large SUVs in the Chevy lineup has been around for quite a while, and the 2015 version has recently been recognized for it's advancement in safety.
The 2015 Chevrolet Suburban 1500 SUV is for more than chauffeuring your favorite celebrity of politician around town in. The Suburban is considered by some to be the original SUV, and is the perfect vehicle to take your family everywhere they need to go. Just this week, the National Highway Traffic Safety Administration gave the all-new redesigned 2015 Chevy Suburban 1500 a four-star overall safety rating. This is much more than an honor for the Suburban, and will help others see just how capable this SUV truly is.
2015 Suburban Safety Features
The Suburban wasn't given 4-stars in safety by the federal government by accident. The SUV earned it based on it's many safety features, as well as how it performed in crash tests. The four-star rating applies only to the rear-wheel drive and four-wheel drive versions of the 2015 model. Let's check out a few of the standard safety features that come on the newest Suburban.
Six airbags, including a front center airbag that is currently not available on any other vehicle in this segment.
Electronic stability control
Rear-view camera
Safety Alert Seat (standard on LT and LTZ models). This specially designed driver seat pulses to alert the driver to impending danger on the road ahead.
The 2015 Chevy Suburban is currently available for sale at dealerships nationwide. The NHTSA has just begun to post the 2015 crash-test ratings, which have yet to be posted on any other vehicle in the large SUV segment.