Oh So Impressive, Oh So Powerful: The 2023 Chevy Silverado EV
Are you excited about the all-new 2023 Chevy Silverado EV? As your Cincinnati electric car dealer, we are too, and that's why we've put together a quick guide of everything you need to know about Chevy's first all-electric truck. From GM's plans to lead the North American EV segment and its multi-billion-dollar investment to open Factory ZERO to details about the Silverado EV itself, we've got it all as your leading authority on the Silverado EV.
Before we dive into GM's big EV plans, we have a little bit of trivia for you. Did you know that electric vehicles aren't a modern innovation? While the 2023 Silverado EV is projected to offer all the bells and whistles imaginable, it's only the latest in a long history of electric vehicles that started in the 1800s in the US, Hungary, and the Netherlands, where innovators developed the first small-scale electric cars. Over the next 200 years, the popularity of electric cars would rise and fall before technological advancements and a growing need to reduce our carbon footprint made EVs a viable option. This is where we find GM as we look at their plans to lead the automotive landscape into an all-electric future.
GM's Plans Start With Zero
GM dreams of a future with zero crashes, zero emissions, and zero congestion. To make this future possible, GM is revolutionizing the automotive industry with its plans to deliver over one million electric vehicles around the world by 2025. In doing so, GM will lead the North American segment of EVs, and that's exactly what the American automaker hopes to achieve with trucks like the 2023 Silverado EV.
GM's vision started in January 2020 when the company invested $2.2 billion to transform its Detroit-Hamtramck assembly plant into Factory ZERO, appropriately named for GM's vision of the future. Now equipped with state-of-the-art technology and tooling, Factory ZERO is a hub of innovation and will roll out a variety of all-electric trucks and SUVS that will help GM achieve its goal of dominating the EV market in North America. The plant will get its start with the GMC Hummer EV and the Chevy Silverado EV.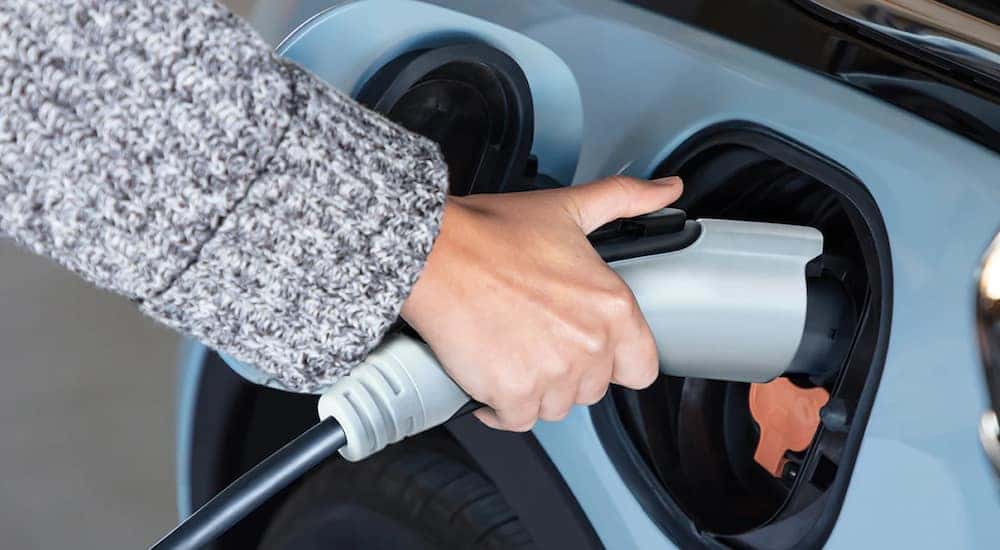 Innovation From the Inside Out
What makes EVs attractive yet unattainable for many? The battery. GM is revolutionizing the EV industry from the inside out by combatting both these issues with their Ultium battery technology. GM's strategy is to create a battery that's not only flexible and durable but one that's also affordable and efficient so that drivers enjoy all the benefits of getting behind the wheel of an EV.
Since the 2023 Silverado EV will roll off the same assembly line as the Hummer EV, we expect the Silverado will be equipped with GM's Ultium battery technology. These pouch-style batteries are large-format and modular, which allows them to be stacked to optimize storage and layout in a variety of vehicles. This also means that you can expect the Silverado to offer multiple power options since the Ultium energy options range from 50 kWh to 200 kWh.
What will this power mean for the Silverado EV? When equipped with a 200 kWh battery pack, the Silverado EV is expected to deliver a 400-mile range on a full charge and up to 1,000 horsepower. What we don't yet know is the Silverado EV's payload and towing capacity, which will likely impact the EV's range. As far as capability, EVs deliver instantaneous torque that makes them powerful workhorses that can quickly accelerate even when they're towing heavy loads.
Minimizing Cost and Maximizing Peace of Mind
We also expect GM to give Silverado EV owners even more confidence in their purchase by extending warranty coverage and roadside assistance services. While owning an EV eliminates expenses related to fuel and routine maintenance like oil changes, the battery will eventually need to be replaced. Fortunately, GM is making great strides in making batteries more affordable, and we expect that affordability will only get better with time and in conjunction with Chevy's various warranty programs.
We don't have any official news just yet from GM as to what that warranty coverage will look like, which leaves us to look closer at Chevy's current warranty coverage on 2021 EVs. Every new Chevy EV comes with a Bumper-to-Bumper Limited Warranty that runs for 3 years or 36,000 miles and doesn't require a deductible for eligible repairs. Chevy EVs also come with an 8-year or 100,00-mile Electric and Hybrid Warranty that covers the vehicle's electric propulsion components.
Aside from the two warranties, new Chevy EVs receive a complimentary scheduled maintenance visit for an oil change, tire rotation, and multipoint inspection within the first year or 12,000 miles. Chevy EV owners also have access to Chevy's 24-hour Roadside Assistance Program as long as the Powertrain Limited Warranty or the Electric Warranty is valid. This program provides services such as emergency towing, lockout service, flat tire change, jump starts, and mobile EV charging, the latter of which will see more use as GM expands its reach in the EV industry.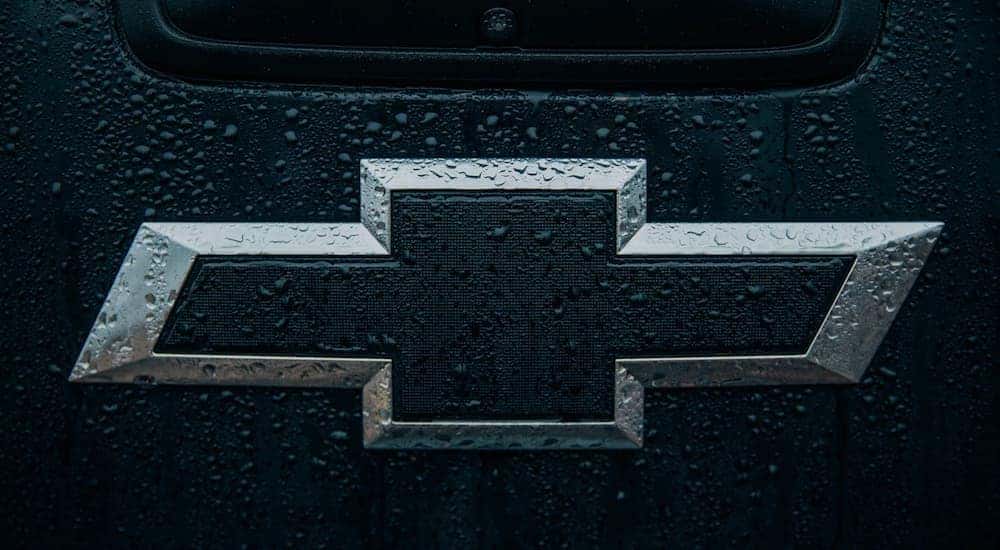 Available to All
One of the themes that we've noticed in GM's plans to lead the North American EV segment is inclusivity. GM is determined to make EVs readily available and accessible to everyone, which is apparent in the automaker's Ultium battery technology. We also see this in GM's plans to extend the Silverado EV lineup not only to the retail market but to the fleet side as well, which means the truck will be accessible to businesses.
So, what impact will this have on businesses? Let's say you own a small business that relies heavily on its trucks to provide a service like delivering goods. Transportation costs likely make up a large portion of your overhead since trucks require fuel to run and routine maintenance to keep them properly maintained and working. By offering the Silverado EV as a fleet option, businesses can enjoy a greater return on their investment since the Silverado EV doesn't run on fuel, nor does it require routine maintenance like oil changes. Consider what you'll save as an individual and multiply that when you consider a business that relies on a dozen trucks to operate.
Now, We Wait…
GM's plan to revolutionize the world with its EV lineup is thrilling, especially with the debut of models like the 2023 Silverado EV. For now, we don't know much about the truck itself other than its projected 400-mile range, its fleet option, and its anticipated Ultium battery. We don't know anything about its towing capability or its payload, its interior features, or its safety, driver-assist, and connectivity technology. These details are left to the rumor mill, and it's running in overdrive.
As your Cincinnati electric car dealer, you can rely on us to keep you updated with the latest details of the 2023 Silverado EV. Even though details are scarce currently, there is no question that the Silverado EV will revolutionize the automotive industry and ignite fierce competition among other automakers in a race to develop the most capable, the most equipped, and the most powerful EV truck on the road. That competition means even more for our customers because you'll enjoy all the perks that new models like the Silverado EV have to offer, and let's just say that we anticipate those perks to be plentiful.