Rare '63 Corvette Inside 'Jay Leno's Garage'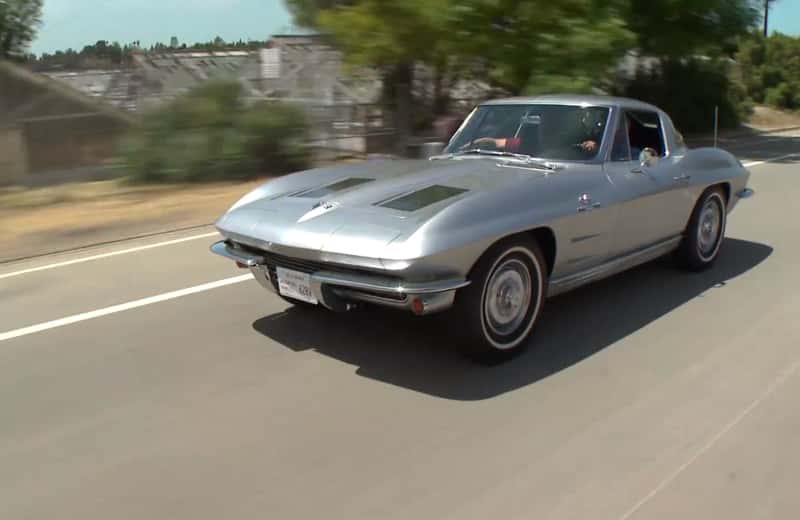 If you aren't familiar with what is inside of Jay Leno's Garage, then let us enlighten you! The former "Tonight Show" host has a collection of used vehicles, but what you will find in his garage is not like anything found on one of many used car lots Cincinnati Ohio has around. These cars were all hand-picked by Leno, who is more than passionate about the automotive industry. Each week, Leno features a new vehicle in his webcast, Jay Leno's Garage. This week, a 1963 Chevy Corvette Coupe took center stage, and the mere sight of the vintage sports car left us wanting more.
What Makes the '63 Corvette Different?
According to Leno, the '63 Corvette was bought sight unseen, and was later sent to be restored. While some collectors enjoy modernizing old classics like this one, Leno took a different approach. The Corvette Coupe is restored to exactly how it was when it first rolled off the assembly line back in December 1962. Leno spends the episode having the 'Vettes restorer explain the many small details that exist on the 1963 model, which helped make it famous.
The'63 Vette features a split rear window – which was only featured in that one year of production.
Unique side view mirrors that distinguish the '63 Corvette from other model years
The rear gas cap is held down in a way that is unlike any other Corvette models
Check it Out for Yourself
We have included the web episode video at the bottom of this blog, so if you would like to learn more about this unique and beautiful classic Corvette – take a few minutes and check it out. Leno said the point of the vehicle's restoration was so that he could experience what it was like to drive the 1963 Corvette Coupe when it was new – and from the looks of it and the video, we would say he accomplished just that!