Ten of Our Favorite Used Cars in Ohio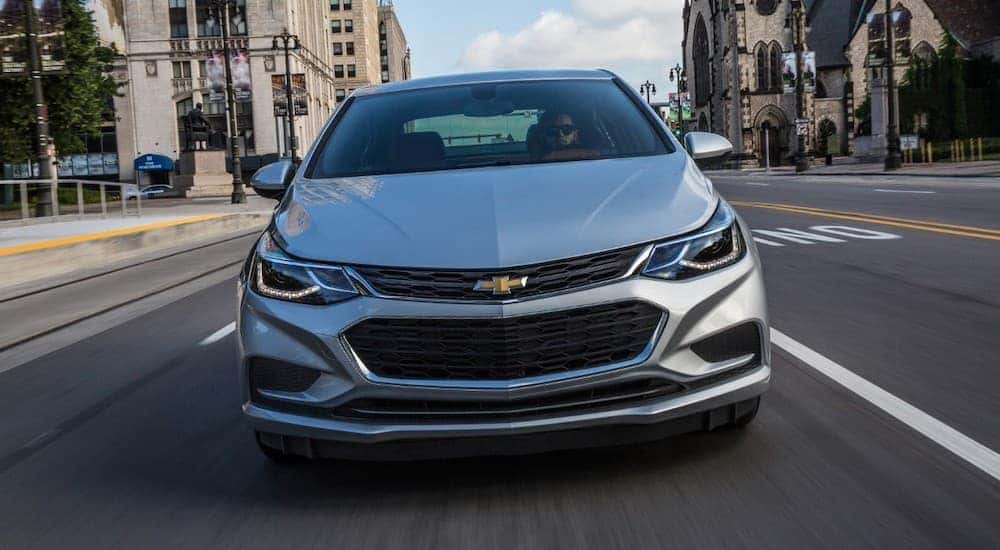 If you are looking for used cars for sale in Ohio, then now may be the best time for you, since the market is just full of great used and pre-owned cars, trucks, and SUVs to choose from. Whether you need a pickup truck for work or desire a sports car to hit the road for some summer fun, you can find them here at McCluskey Chevrolet; the premier used vehicle dealer in Ohio. In addition to providing you with the full lineup of new Chevrolet cars, trucks, and SUVs, we also offer over 600 different makes and models of used and pre-owned vehicles. We provide top-notch service, and our staff of trained specialists will help you choose and price a used car that fits your needs and your budget. We have plenty of financing options to choose from, as well as our commitment to a haggle-free price for all of our used and pre-owned vehicles. Stop by today to check out our top 10 favorite used cars for Ohio drivers, and drive out happy with your next vehicle purchase.
1. Chevy Corvette
We've decided to start at the top with the best value in sports cars today. Chevrolet recently debuted its new version of the Corvette, the first in the long line of great performance vehicles to feature a mid-engine design. However, if you are a traditionalist like us, then you know there is nothing quite like a front-engine Corvette Stingray. From the sharp classic lines of the front end to the tapered sides, and the oversized tires, you know that this is a machine that is just built for speed. Best of all, the Corvettes are already more reasonably priced than comparable cars in its class, so you know it won't bust your budget to buy one used or pre-owned. If you really want to do summer in style, choose a used Corvette convertible. Take the top down and hit the road!
2. Chevy Silverado 1500
One of America's favorite vehicles is this full-size pickup truck. Whether you are buying a truck for business or pleasure, the Silverado 1500 has it all. Just like all trucks manufactured by General Motors, the Silverado has the strength, power, and durability to tow your heaviest trailers and carry your toughest payloads. In addition, today's Silverado is just chock full of creature comforts. Whether you choose a Crew Cab, Double Cab, or Regular Cab, the interior of the Silverado 1500 is spacious with easy access for you and your passengers. No, this is not your granddaddy's pickup truck. The Silverado features comfortable seats, as well as the Chevrolet Infotainment System, a unique blend of information and entertainment features that will help you stay connected while you drive.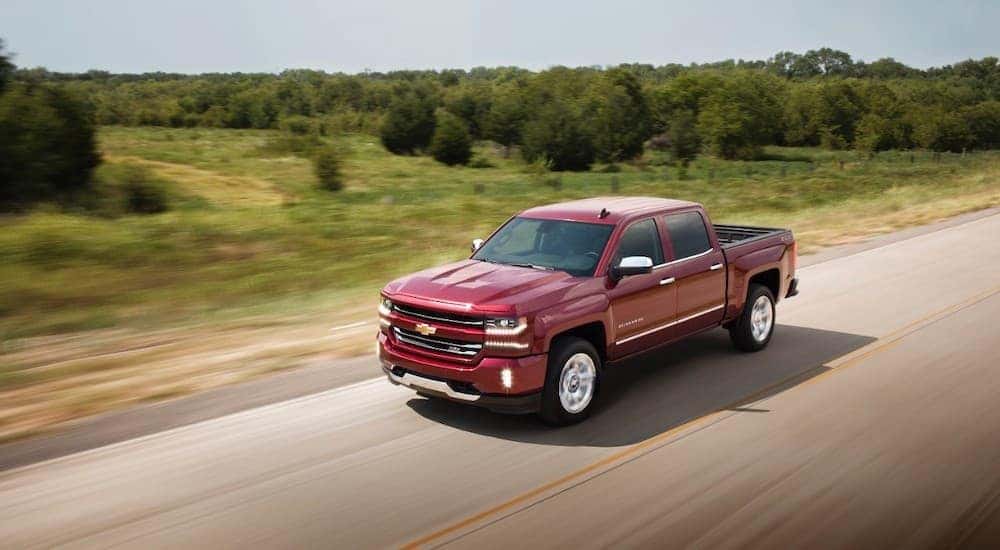 3. Cadillac Escalade
Nothing says luxury quite like a Cadillac. And nothing says style quite like an Escalade. The choice of SUV for so many of today's celebrities can be yours either used or pre-owned at a great price. It's strong and sturdy profile has made the Escalade a modern classic, while the attention to detail has made it one of the most coveted full-size luxury SUVs on the market. You and your seven favorite passengers will enjoy the plush leather seats and the Escalade's roomy cabin. You will also enjoy the ride on a suspension that makes you almost forget you're riding in a large SUV. The Escalade's powerful engine will give you the strength and control you need when driving, and its design gives it the handling of a much smaller SUV.
4. Chevy Trax
Few vehicles give you the best of both worlds quite like a compact SUV or crossover. One complaint of people who drive sedans and coupes is that there never seems to be enough room for passengers and luggage. Meanwhile, people who drive midsize and full-size SUVs say that they are hard to park and seem to drink gasoline like water. The crossover gives you the great fuel efficiency of a sedan or coupe with the space of a large SUV in a package that is so incredibly easy and fun to drive. While it seems that every car manufacturer is putting out a crossover or compact SUV, none are quite as good as a Chevy Trax. This cute and sporty crossover has plenty of room for you and five passengers, as well as all of your stuff. Best of all, the Trax can be found used or pre-owned at a price that just can't be beat. Once you test drive a used Trax, you're going to drive it out of the dealership and have fun making tracks on your own road trip this summer.
5. BMW 5 Series
This may surprise you, but one of the best luxury sedans on the market can be found on the used market in Ohio. BMW is considered by many to be the pre-eminent luxury performance automaker in Europe, and their most versatile car is the 5 Series sedan. This has the same handling and performance of the smaller 3 Series, with more passenger and trunk space like the larger 7 Series. As with all BMWs, the 5 Series features an attention to detail that is second to none. The BMW 5 Series represents one of the best combinations of luxury and performance on the market, giving you a car that is not only fun to drive, but comfortable to ride in. There are few cars as distinctive as a BMW with its unique grille and logo, and you are sure to turn many a head this summer riding around in your 5 Series.
6. Chevy Traverse
If you need a three-row SUV that seats up to 8 passengers, but you don't want to drive a full-size vehicle, then a used Chevy Traverse might be the one for you. This stylish midsize SUV has it all, with plenty of cargo space and room for you and up to 7 passengers. Unlike other three-row SUVs where the third row barely has space for a young child, the designers at Chevrolet have given the Traverse an efficient design that makes sure all passengers will have plenty of room, regardless of the row in which they are seated. Also, the Traverse may be the most versatile midsize SUV on the market today, with a choice of front-wheel or all-wheel drive, and plenty of different features depending on trim level. There is also an assortment of standard safety features to make sure you and your passengers are safe. The Chevy Traverse is a great value that is even better when you buy one used or pre-owned.
7. Chevy Cruze
Last year, Chevrolet discontinued the manufacturing of its compact sedan, the Chevy Cruze. This was sad news for those of us who saw in the Cruze a roomy compact car that had great mileage, a super-efficient engine, and cool lines that made it look like it was cruising down the highway. Nevertheless, Chevy's decision could be to your benefit. You can find a used or pre-owned Cruze at a significant discount, making it much more affordable to comparable cars in its vehicle class. In other words, by buying a used or pre-owned Cruze, you will get more car for your buck than any other option out there. If you are shopping for value, then the Cruze is your first and best option.
8. GMC Yukon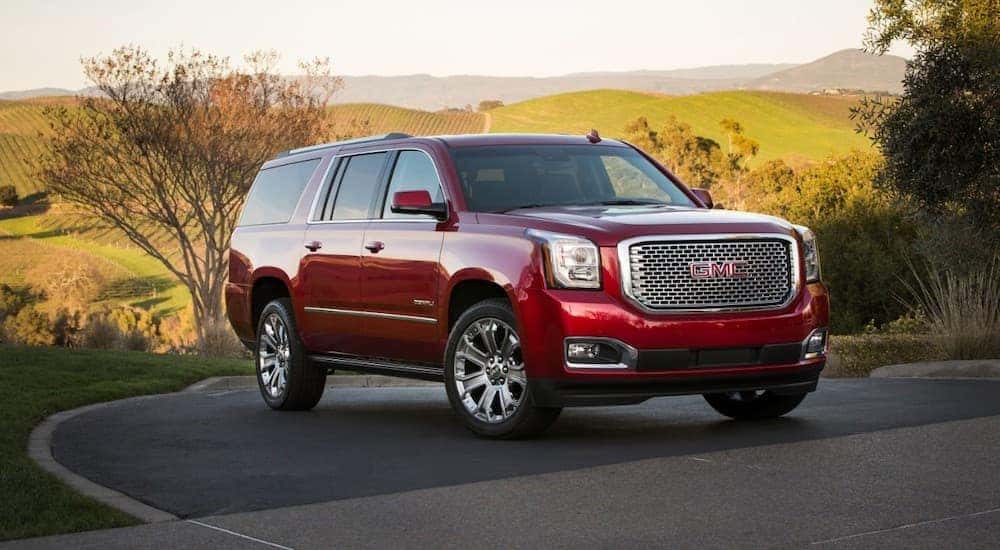 Maybe your family is not as big as the Brady Bunch, but even if you aren't that close, there may be no better choice than to get your hands on a used or pre-owned one of these full-size SUVs. The Yukon easily seats up to 9 passengers, so you'll not only have enough room for the three boys and the three girls; you can also take Alice along for the ride as well. The Yukon is strong, durable, and dependable, everything you want in an SUV. In addition, the Yukon has been designed to provide plenty of trunk space, so you won't have to keep folding seats up and down except for your largest loads. In the event you do have to take this step, the seats on the Yukon easily fold flat, providing you with great cargo space. So, if you've got a large family or a lot of friends, then a used or pre-owned GMC Yukon would be the ideal choice for that cross-country road trip this summer.
9. Chevy Colorado
The Chevy Colorado is a great choice for a midsize truck if you don't need the size and strength of its bigger sibling, the Sierra 1500. Let's face it, for some of us, a full-size pickup is just too much truck. This is where the Colorado comes in. It is ideal whether you need a truck for your work or just know that having a pickup gives you more versatility when doing projects around the house or garden. Also, if you are an off-road enthusiast, then the Colorado Z71 is a great choice for an off-road truck that won't break the bank with its price used.
10. Honda Civic
Few compact cars are as dependable as a Honda Civic. This cute, sporty little compact is a great car that comes in either sedan or coupe, with a number of different trims to suit your purposes. In addition, the Civic gets great fuel economy while still having great pickup. This is not surprising since Honda started out as a motorcycle company and has always been adept at getting high performance from small engines. If you want a fun, dependable, and affordable little compact for driving around in this summer, then check out a used or pre-owned Honda Civic.