The Full Rundown on Everything You Need to Know About Oil Changes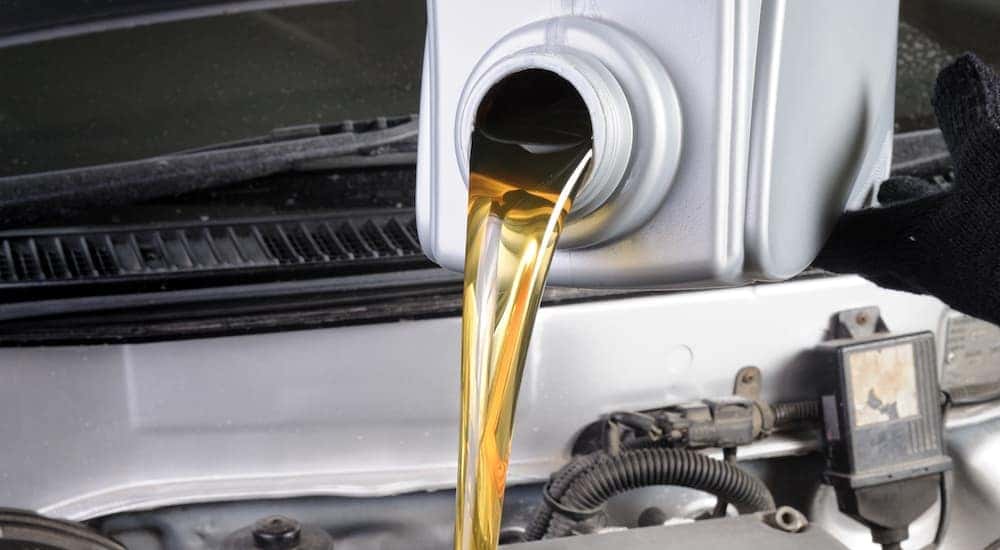 At McCluskey Chevrolet, we believe in the value of a solid oil change. Whether you're searching for a 'quick oil change near me' in your phone, or are on the hunt for in-depth knowledge regarding what a proper oil change can do for your vehicle, McCluskey Chevrolet ought to be your first pick. We are staffed by a team of auto experts who are more than just knowledgeable about the cars that we sell, but how to keep these vehicles running smoothly for years to come. At the heart of every great driving experience is motor oil. Motor oil is a powerful lubricant responsible for more than just the smooth movement of components. It is a motor fluid on par with gasoline in terms of importance, and without it, you'd likely find yourself stranded on the side of the road calling for a cab.
Understanding Motor Oil
At the heart of almost every car, is a combustion engine responsible for providing thrust and power directly to the wheels. Combustion engines are quite complicated, made up of an intricate network of parts and components, your engine is an ever-moving system that in many ways is quite delicate. Were it not for motor oil, the balance of power and functionality in your engine would be abruptly lost.
So, what is motor oil? Well, for starters it is a lubricant, designed to fight the build-up friction within the engine. Friction is a huge factor in the wear and tear of a vehicle, and by maintaining your motor oil regularly, you can combat this reoccurring friction. By lessening the amount of friction in the engine, you can preserve the intricate components moving about in your engine.
What is the purpose of an oil change? Oil changes are your chance of hitting the reset button on the quality of your motor oil. You see, over time motor oil can become less effective due to the build-up of grime and other debris. The increased viscosity of motor oil contributes to a rise in friction, and if you're not careful, you can do some severe long-term damage to your vehicle.
For this reason, we always recommend that drivers have a mechanic nearby that they can trust, and they can find just that at McCluskey Chevrolet. Here we understand that receiving skilled maintenance on a regular basis can play a huge role in ensuring the long-term health of your vehicle. We are a leader in customer service and will go above and beyond to ensure that your motor oil levels are up to par.
The Basics of Motor Oil Maintenance
While motor oil is considered one of the most important motor fluids in your vehicle, plenty of drivers make the mistake of forgetting to change it out on a regular basis. Unfortunately, motor oil isn't a one-time fix. Over time, the motor oil in your engine can develop deposits of grime, which reduce the effectiveness of the lubricant.
The consequences of not changing your motor oil can be fairly dire for your engine, and not just in the short term. Sure, in the immediate future, not changing out your motor oil can mean for dramatically reduced gas mileage, as your engine strains to run as smoothly as it once did. At the same time, this excess strain can lead to the wear and tear of your engine's various components. You may notice that some elements of your engine are wearing out faster than intended at first. This excess wear is accompanied by rising heat in your engine. Due to the added friction caused by grimy motor oil, your engine temperature can begin to increase dramatically. This rise in temperature can lead directly to significant wear and tear, shortening the lifespan of vital components even more so.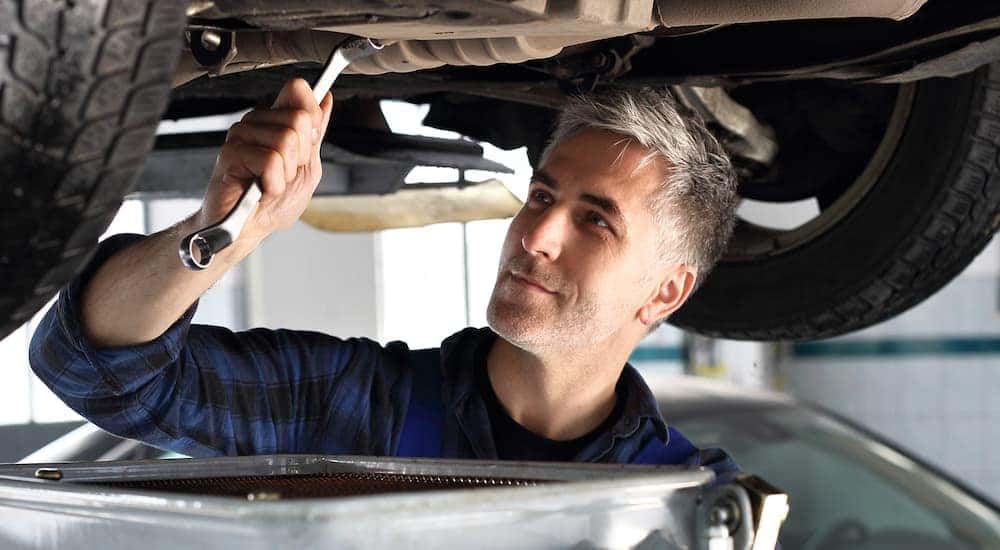 The long-term consequences of not changing your motor oil become even more dire, as heat and friction reach their all-time high. Drivers who fail to change their motor oil out at this point have likely already put damage on their engine that is incredibly costly to repair. The climax of this increase in heat and friction reaches a head when the engine finally shuts down. At this point, drivers will need to opt for a replacement if they hope to drive their vehicle again.
The consequences of not getting a motor oil change shouldn't be taken lightly. By ensuring that your motor oil is swapped out routinely by a trained professional, you can ensure that engine heat and friction are kept to a minimum. We recommend that drivers have their motor oil inspected and changed once every 5,000 miles to ensure the best results possible. That said, there are varying types of motor oil that can all affect the way you drive, and the level of performance offered by your engine.
How the Type of Motor Oil Affects Your Drive
Just like there are varying types of fuel that you can put into your engine, drivers will find a variety of motor oil types as well. There are four different kinds that you should be aware of when visiting our service center for an oil change: full synthetic, synthetic blend, high mileage motor oil, and conventional motor oil. Just like with the differing kinds of fuel, the different kinds of motor oil can react with your engine differently.
Full synthetic motor oil is recognized for its impressive level of lubrication, and it lasts thousands of miles longer than any other type of oil. It's best used in vehicles looking for the optimal level of performance because it is resistant to oxidation and doesn't breakdown easily under heat. This is a perfect choice for drivers who demand the most out of their engine and don't like being held back even for a second. As an added bonus, it is more environmentally friendly than conventional oil.
Alternatively, synthetic blend motor oil offers a similar level of greater lubrication but pales in comparison to its full synthetic counterpart. Synthetic blend motor oil may not be as effective as full synthetic, but it is often offered at a far lower price. As a result, a synthetic blend is an affordable choice for drivers who want a little more from their engine without breaking the bank doing it.
Conventional motor oil is precisely what you might imagine it to be; the standard. Conventional motor oil is usually used in older vehicles or vehicles that have less than 75,000 miles on their odometer. After your odometer reaches 75,000 miles, it is time to move your car over to high-mileage motor oil. Great at reducing smog and emissions, high mileage motor oil can extend the lifespan of your older vehicle by leaps and bounds.
Receiving a Motor Oil Change at McCluskey Chevrolet
If you're looking for an oil change, but are unsure of where to start, we've got you covered at McCluskey Chevrolet in Cincinnati, OH. We pride ourselves in offering a team of auto technicians that prioritize in ensuring all of our customer's needs are met. Whether you're looking for a motor oil change or are hoping to have your cooling system serviced for the summer season, at McCluskey Chevrolet we work tirelessly to offer the best dealership experience on this side of the Ohio River.