Top 4 Chevy Vehicles of All Time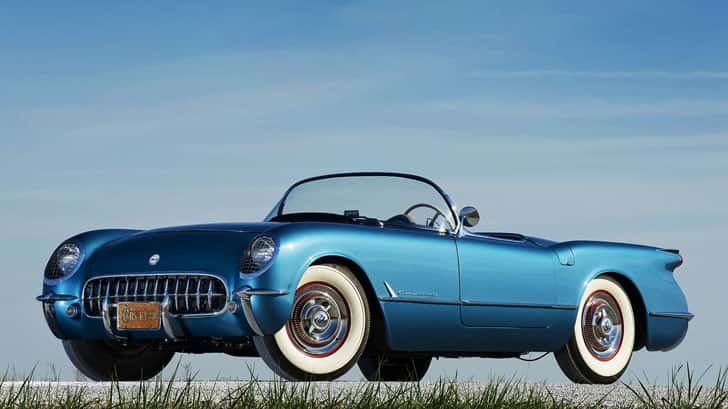 Even though we here at McCluskey Chevrolet have been a new and used car dealer in Cincinnati for years, it's still hard to imagine that Chevrolet was first started way back in 1911. That makes the famous bowtie brand 103 this November, when the Chevrolet Motor Company was started in Detroit by William C. Durant, William Little, and Dr. Edwin R. Campbell.
While we aren't huge fans of history, we do enjoy noting the deep roots that Chevrolet has in the United States. The bowtie has been on many cars in the past 103 years, and while it's hard to pick just a few out of the bunch, we were able to narrow down the top four best Chevy vehicles, in our humble opinion.
It wasn't easy to pick just four Chevy vehicles for special mention, but we managed to do it. Check out our list below!
Suburban
The original SUV is the longest running model in the Chevrolet lineup, with it first appearing on the market back in 1935. The Suburban spent the first sixty years or so as a work vehicle, until the SUV craze hit the United States. Now, thanks in part to soccer moms, top secret government agents, and various mobster movies – the black Suburban is a fixture in American culture.
Corvette
This is easily one of the most iconic cars in the United States, and having just celebrated its 60th anniversary, we knew it was a car worth noting. First introduced in 1953, the Corvette is now a widely recognized name, and is in its seventh generation.
Camaro
Along with the Corvette, the Camaro has to be the second most recognizable Chevrolet name. The Camaro came to market in 1967, in GM's attempt to take attention from the Ford Mustang. We would say the Camaro did it's job, and much more.
Volt
This made our list, not for longevity, but rather for innovation. The Volt is completely unlike any other GM car, and was the first mass-produced plug-in hybrid. The Volt has been highly successful, and many credit it to the boom in hybrid and EV vehicles on the market today.