What Makes the Ford F-150 One of the Best-Selling Used Vehicles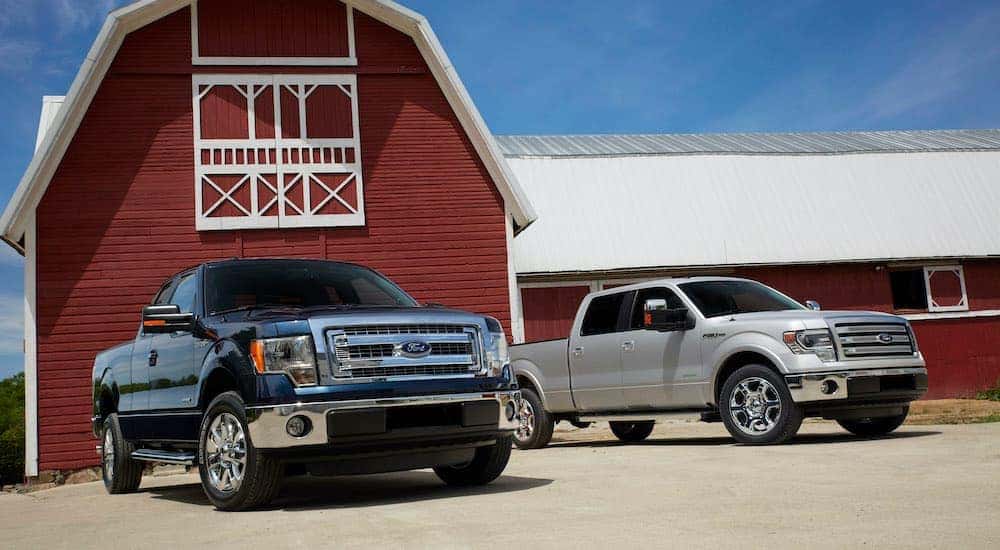 Whenever the topic of sales numbers comes up, it's impossible to talk about just how popular some vehicles are without talking about the vehicle that stands head and shoulders above everything else: the Ford F-150. It's seemingly everywhere and has rightfully taken its place as America's best-selling vehicle. But why are so many people inclined to head to a used Ford dealer to buy an F-150 used? And why is the Ford F-150 a best-selling vehicle? The answer is a little more complex than a matter of popularity.
Yes, the Ford F-150 is very popular, but it's popular due to a number of factors. Said popularity plays a big role in why it's also one of the best-selling overall vehicles in America and why it's one of the best-selling used vehicles in America. Let's get into the reasons why.
Affordable Price
There are a lot of pickup trucks available on the market, but that doesn't mean they're all designed to appeal to a wide market of consumers. This is where the Ford F-150 has managed to take the lead among the competition. Pricing the F-150 for entry-level truck shoppers has made it an easy pick among enthusiasts, first-time shoppers, and those looking for a vehicle that serves a wide variety of different roles. This is another benefit of the F-150, being accommodating for work, day-to-day errands, and family needs.
A used F-150 from various generations can be acquired for quite a low price, which is perfect as a replacement vehicle. With the option for multiple cab configurations for up to 6 passengers, the F-150 doesn't just make sense for a single person but also for those with a family. The fact that you can get an F-150 from a used Ford dealer for cheap means that you don't have to buy multiple vehicles to fulfill different roles.
Towing Capabilities
One of the core traits of the Ford F-Series brand has been the towing and trailering capacity. Every generation of F-Series trucks has elevated the towing/trailering ratings by a significant degree. As work life becomes more challenging, the F-150 becomes more capable. Towing capacity has consistently increased to the point where the F-150 can now tow up to 14,000 pounds worth of cargo. Quite an exceptional feat for a light-duty truck.
If you need a used F-150 for towing purposes, there is a wide range of different trims and model years available that suit the role quite well. Even if you weren't looking for a truck to tow for work purposes but instead just wanted an affordable half-ton pickup to trailer a boat, another vehicle, or maybe traveling gear, then the F-150 is another perfect solution for that. The low price plus the tow-scale is just another reason why it's one of the best-selling vehicles in America and why so many people are seeking out used versions of the truck.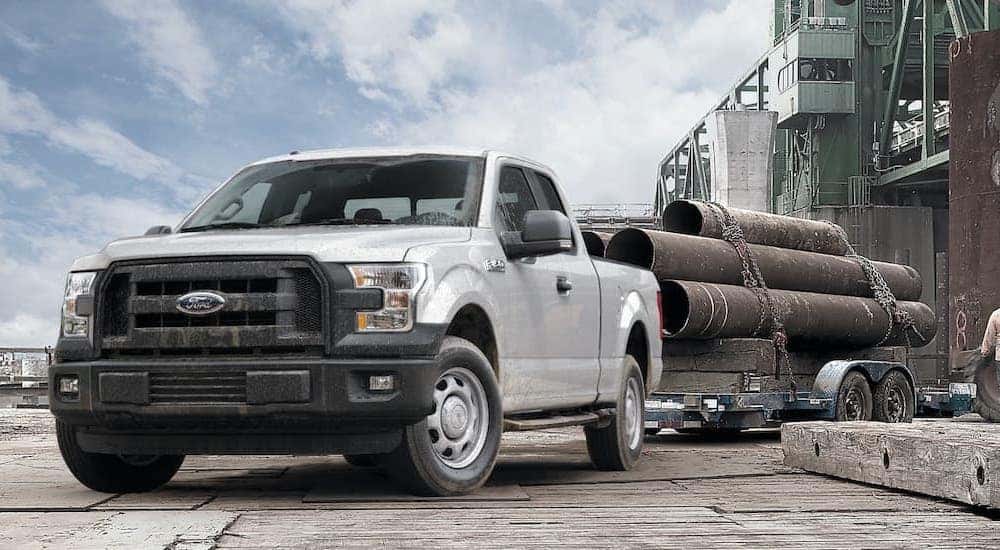 Reliability
You don't get to be a best-seller in a market where longevity, dependability, and reliability are essential by putting out a shoddy product. Thankfully, Ford has done quite the opposite with the Ford F-Series. In particular, the Ford F-150. It's renowned for being a long-lasting truck that can be put through the harshest of conditions and still come out functioning like brand new. It's the reason why decades later, some people still own their original Ford F-150.
A lot of people find that buying used gives them the opportunity to buy into a truck brand that will give them the sort of long-running dependability that the brand is known for. The Ford F-150 is regularly known for not only lasting past the 100,000-mile mark but going even further into the 200,000 and even 300,000-mile mark. That gives you an idea of just how long these trucks can last and why some people flock out to a used Ford dealer to grab an F-150 as quickly as possible.
Great Performance
While the towing and reliability are two factors that you hear about a lot when discussing the F-150, one thing that doesn't always come up is the performance factor. Ford has refined and excelled at creating one of the best-performing vehicles on the road. Not only that, for a pickup truck, the F-150's fuel economy continues to get better and better with each new model year. This makes the light-duty truck an instant favorite among many potential car shoppers because there is so much being gained from purchasing the truck.
In particular, the EcoBoost powertrain line-up has managed to shrink in physical size while offering better performance than previous model years. The additional hybrid option also means that if you're eco-conscious or looking to find a truck that offers you excellent fuel economy, then the F-150 is a great way to go. Even buying used, you have the benefit of getting a truck that's less than the MSRP, but with the added bonus of dollar-saving features with the miles per gallon and plenty of torque to spare for towing. It's just an all-around great vehicle to own, which is another reason why it's a best-seller in America.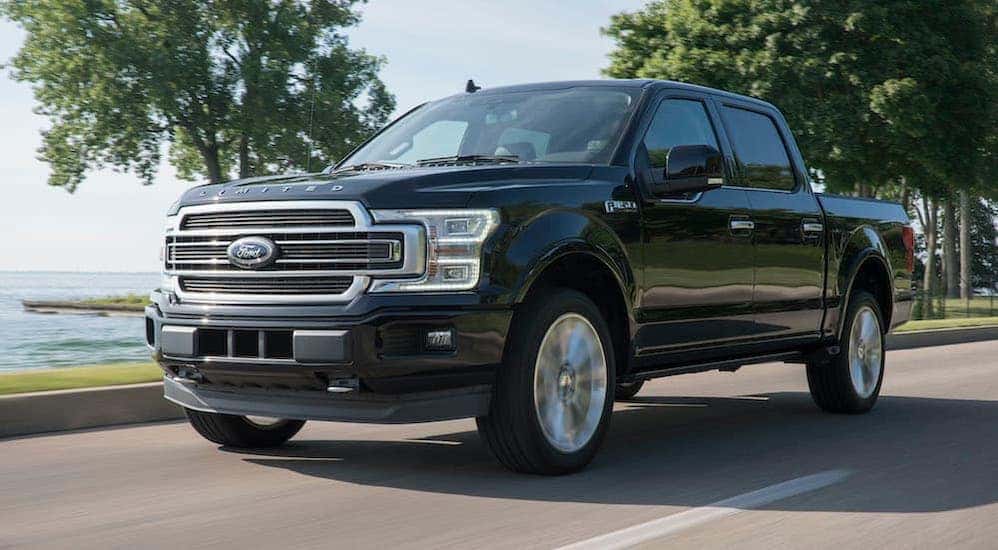 Trustworthy Brand
Buying into Ford means you're buying into a brand that's built Ford tough. It's not just a slogan that sounds catchy for commercials; it's a serious design motto that happens to be embodied in the actual functionality of the Ford F-Series of trucks. The F-150 isn't just built tough; it's built to last, built for performance, and built to help you save money. This has made the F-Series one of the more trustworthy brands on the market because it means you're buying quality when you buy Ford.
Even buying used means you're buying into a legacy that is well known for delivering quality over quantity. It's not just about putting out a pickup that does the bare minimum; it's about putting out a pickup that customers love, that shoppers feel they need to own, and that enthusiasts appreciate from performance to aesthetics. Unlike some brands, the Ford F-150 doesn't skimp out on quality, and you don't have to worry about parts failure or powertrain issues like some other trucks on the market. Such solid brand trustworthiness is another reason why the F-150 has been such a best-seller in America.
Buy a Used Ford F-150 From McCluskey Chevrolet Today
So asked why is the Ford F-150 a best-selling vehicle? Well, now you have the answer. The next question is, when will you visit a used Ford dealer to buy your F-150? If you've been thinking about taking the plunge but have been holding off, don't. At McCluskey Chevrolet, we can help you get seated in your very own F-150, whether you opt for a used trim, a hybrid, or something under $10,000.
Alternatively, if you need help with financing, we can also aid you in that department. Our financial experts can help you get pre-approved quickly for an auto loan and help you value your trade-in toward the purchase of another vehicle. You can also use our payment calculator to find out how much you can afford each month, so you know what vehicles are currently within your budget. Worried about loan approval? Make use of our Buy Here, Pay Here system to avoid dealing with bank-issued auto loans. Call or come visit us today to find the perfect used Ford F-150.