What the 2014 Tahoe Has that the Expedition Does Not
If you have been back and forth between Cincinnati and Indianapolis Chevy dealers, and haven't made a decision on which one to choose – then you have found the right place. McCluskey Chevrolet not only is the most trusted name in automotive dealerships in the area, but is also the dealership that will take care of you throughout your car buying process. If you are considering two different vehicles, and are having trouble on deciding which one to purchase – then we may be able to help.
A lot of models from different automotive brands seem very similar. There is good reason for that, since the two are competing for your ownership. So what is the difference between two vehicles like the 2014 Chevy Tahoe and the 2014 Ford Expedition? We are here to walk you through that exact question on the blog today.
2014 Chevy Tahoe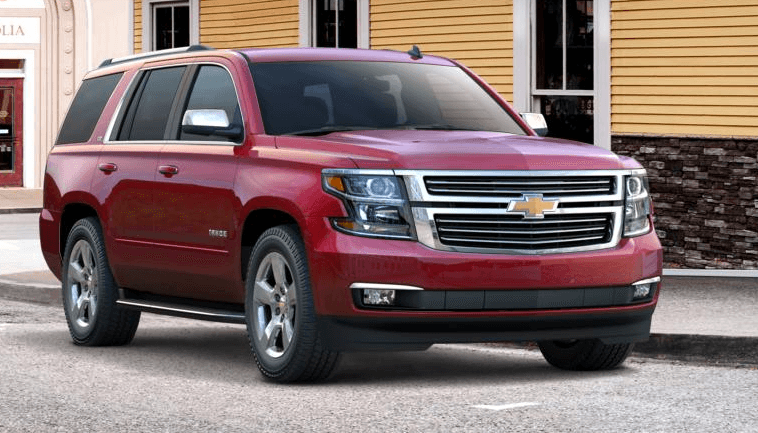 The Chevrolet Tahoe is definitely a main contender in the running for full-size capable SUVs. With a standard 5.3-liter V8 engine, seating for up to nine passengers, and a five-star safety rating, the Tahoe is definitely a great option for large families on the go. With its Active Fuel Management,  the Tahoe gets an EPA estimated 21 miles per gallon on the highway, leading the fuel economy category in its segment.
The Tahoe has more amenities than most people know what to do with. An available rear-seat DVD entertainment system, heated and cooled seats, heated steering wheel, and many other great features make the Tahoe a worthy SUV contender. With an MSRP starting from $43,600 – the 2014 Tahoe may be just what you are looking for.
2014 Ford Expedition
The Ford Expedition is another vehicle in the SUV segment, so does it have what it takes to run with the Chevy big boys? To start, the Expedition still runs on the F150 platform, which causes the ride to feel more like that of a truck rather than a luxury passenger vehicle. The Expedition runs on a 5.4-liter V8 engine, and gets about 18 miles per gallon on the highway.The starting MSRP for the Ford Expedition is $41,975.
While the Expedition is missing Ford's most innovative features like MyFord Touch connectivity interface, it does have available navigation, and DVD entertainment system. The Expedition has a maximum seating capacity of 8, one fewer than the Tahoe.
Conclusion
If space, fuel economy, luxury comfort, and a smooth drive-train are important to you – then come down to McCluskey and check out the 2014 Chevy Tahoe today. We know you won't be disappointed.