Where Can You Get Buy Here Pay Here Financing in Indianapolis?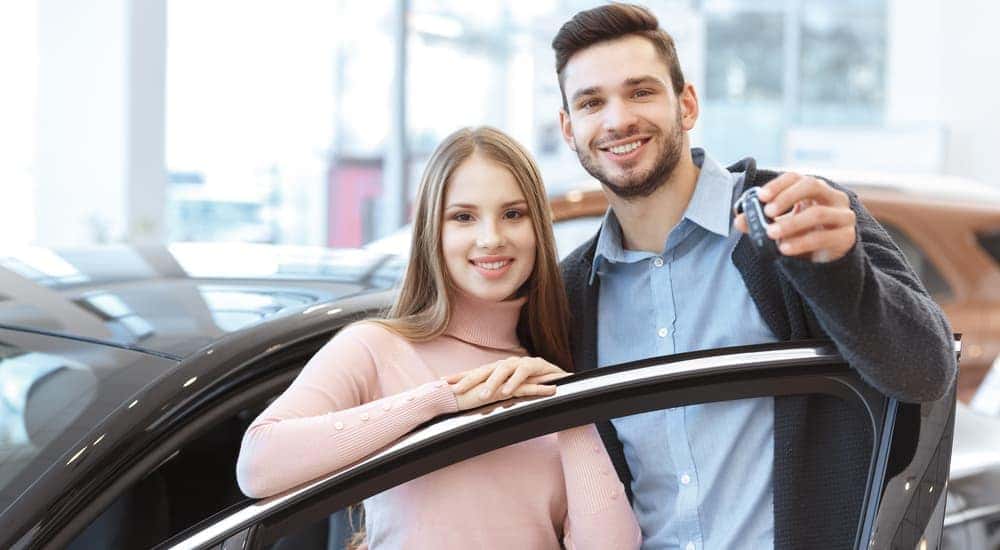 If you're looking for the convenience of a Buy Here Pay Here in Indianapolis, McCluskey Automotive is your answer! There are lots of reasons to make the drive over to us at McCluskey in Cincinnati, OH, rather than just going to the nearest dealership. We offer extensive benefits and resources to our customers. Other dealerships simply can't compare with our vehicle inventory and financial assistance. Our friendly and knowledgeable staff is sure to deliver on the best car buying experience from start to finish. We offer great deals and services to our customers from all over. Take the trip to McCluskey Auto and see the difference that a trustworthy used car dealership can make in your life. Here are seven reasons to visit us at McCluskey Auto to find your next vehicle and get a lifetime of unparalleled auto service.
#1 Great Selection of Vehicles
We have hundreds of pre-owned vehicles to choose from. Whether you're shopping for a car, SUV, truck, or van, we will help you find exactly what you're looking for in a price range that suits your budget. Our large inventory is the cornerstone of our business. Having a massive inventory of vehicles sets us apart from other dealerships. Our selection restores confidence in our customers that it is possible to find a reliable used vehicle for a reasonable price. We believe there is strength in numbers, so that's just what our inventory provides. In fact, if it's not on our lot, we use our resources to perform a nationwide vehicle search to find you exactly what you're looking for. You never have to compromise when you shop at McCluskey.
#2 Shop By Payment Option
Sometimes the decision on which car to buy isn't necessarily based on loyalty to a certain make or model, it just comes down to what you can afford. At McCluskey Automotive, we offer the ability to shop whichever way you feel most comfortable. You can start by looking for a specific car, or you can use our free Shop By Payment feature to figure out what your options are within your current budget. We realize that cars are a big expense. We never want the price to cause you extra stress and anxiety. Start by typing in your preferred monthly payment, and we'll help you figure out the rest.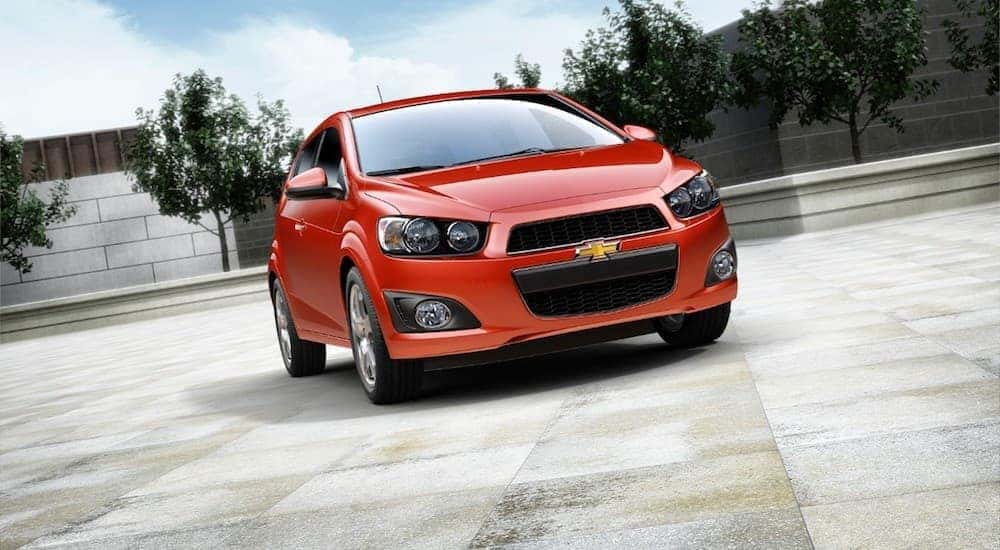 #3 Used Vehicles Under 10k
Need a vehicle now but not interested in spending over $10,000? Here at McCluskey Automotive, we completely understand. We never pressure our customers to overspend. Instead, we use our large inventory resources to find reliable vehicles for every budget. You can see lots of great options under 10k listed right on our website. Take your time to read through the specs and consider your options. With over fifty quality used vehicles under 10k, you're sure to find something that meets your needs. If you see something that you like and want a little extra time to think it over, take advantage of our free, no-obligation 24-hour hold feature. When you're ready to discuss further, simply give us a call!
#4 One-of-a-Kind Car Specials
We also offer pre-owned vehicle specials all year long. Get unbeatable prices on a selection of used vehicles with low mileage and desirable specs. Browse through our current line-up of specials and check out the detailed information on awards, features, warranties, and pricing. You can see photos from every angle and get a free CarFax Vehicle History Report instantly from the comfort of your own home. Everything you need to know about our vehicle specials is listed in plain sight on our website. Our transparent business practices help us to build trusting relationships with our clients. Win big by scoring a deal in our Specials section at McCluskey Auto.
#5 Tax Refund Anticipation Loan
Put your tax refund to good use with us at McCluskey Automotive. You can even get your taxes done for free at our dealership with this clever program. Most tax preparation services will cost you, even when you just use the online providers to file them yourself. Here at McCluskey, all we need is a recent pay stub to help you determine what to expect during tax time. If you're getting a refund, you can put that money down as part, or all, of a down payment for your next vehicle. Having a dependable car is an investment in your future. Use these extra funds to get yourself off to a running start for the next year ahead.
#6 Our Experienced Staff
Like any company, a used car dealership is only as good as the people who work there. Our team is the backbone of all the work we do. From our helpful sales professionals to our expert accounting team and dedicated administrative personnel, the employees at McCluskey Automotive work together with one goal in mind, providing the best service in the business to each customer who walks through our doors. If you're impressed by the staff you meet here, perhaps you would even want to consider joining our team. You can see customer testimonials about our excellent staff and buying experience, as well as details about becoming part of a successful and cooperative group of professionals.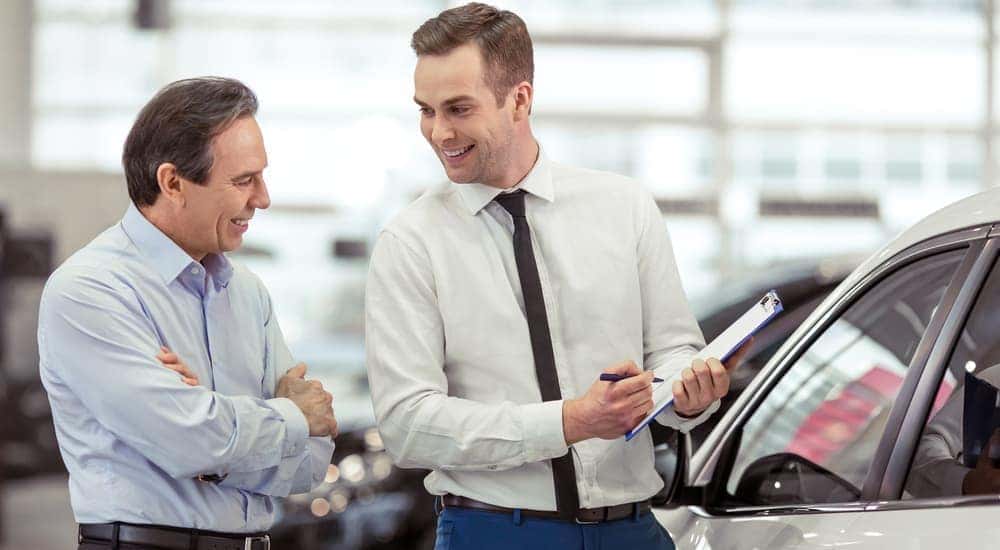 #7 Buy Here Pay Here!
Our Buy Here Pay Here program is near and dear to our hearts. We are on a mission to help customers with bad credit secure financing and find a quality used vehicle. We guarantee financing to our customers, even with less than stellar credit. The difference at McCluskey is that after you get approved for financing, you have so many great vehicles to choose from. Oftentimes, people with bad credit feel like options are limited due to their financial situation. At McCluskey Automotive, we want you to have the freedom to find a vehicle that's right for you, even if you don't plan to spend an arm and a leg.
Signing up for our Buy Here Pay Here program gives you a chance to get back on your feet financially and start building up a better credit score. We know that trust is a two way street, so let us lend you a helping hand. In order to gain trust, we have to give it! Our customers mean the world to us. Let us demonstrate that we trust you to follow through on our deal by holding up our end of the bargain and providing you with fair financing and excellent value.
Conclusion
There are lots of smart reasons to venture out of Indianapolis and choose McCluskey Auto for your next used vehicle. Shopping with us means you'll have access to our huge inventory, extensive resources, and top-notch team of professionals. Buy Here Pay Here is one of the many ways we show our customers that we care. It's important to us that you feel good about your car buying experience. Once we establish mutual trust, you can come back to McCluskey for our service department, body shop, parts, or whenever it's time to trade in your vehicle for an upgrade. Our reputation is the reason that we work so hard to be the best used car dealership in Cincinnati. We look forward to serving you, your family, and your friends as part of the community that we call home. Check out our website or stop by to see us today. We can't wait to meet you!