Why a Used Pickup Could be Your Next Vehicle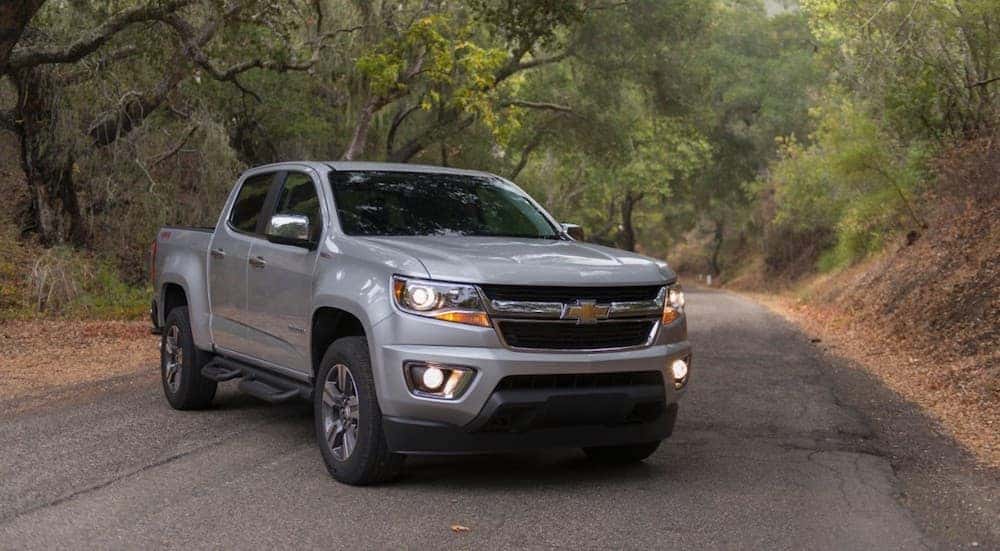 Ever since pickup trucks have been in existence, people have appreciated their utility. Nothing gets a job done quite like a pickup truck. Now, in today's automotive market, they are becoming more useful than ever before. They are becoming family vehicles and everyday commuter vehicles more and more each year. Because of their increasing popularity, looking for used trucks for sale is easier than it has ever been.
Dealerships, both the national and local varieties, know that their friends and neighbors are looking to pickup trucks at a greater rate than in the past. Like all of those around the country, we at McCluskey Chevrolet are looking to offer our own friends and neighbors the best variety of used trucks for sale that we possibly can.
There are a lot of reasons to look at a used truck as your next vehicle. These can range from needing it for work purposes, as a second vehicle or for use off-roading. Of course, you may have entirely different reasons. That's the thing about pickup trucks. They are so handy for so many reasons for so many drivers. Take a look at just a few of the reasons we have below. If you find that you see yourself in one of these situations, we invite you down to McCluskey Chevrolet to take a look at any and all of our many used trucks for sale.
Reasons Why you Need a Truck
Anyone that has ever worked on a construction site or other similar job site will tell you that a pickup truck can be an invaluable asset. If you have heavy loads of work materials or equipment that need to get from one place to another, a car just won't do it. Some SUVs might be able to haul some stuff, but the open cargo bed in the back of the truck makes hauling, loading and unloading exponentially easier. That's what trucks are for, after all.
They also have a way of traversing the uneven ground you will find on those sites. You can't exactly lay down a parking lot before you finish the building. These sites have rough, dirt areas that people walk and drive over for days, weeks, and months until the job is done. Getting around this terrain can be extremely difficult, if not impossible, in anything but a pickup truck. And, of course, if it rains, a car will certainly be stuck in the mud. It could take that truck you don't have to get it out.
Used trucks have all the power and utility to get the job done on any job site. Maybe, though, you are the kind of person that doesn't need a pickup truck Monday through Friday. Your car or SUV can get you to and from the office just fine. It's those Saturday and Sunday odd jobs that require a pickup truck.
There are all kinds of people who might need a truck for second jobs or hobbies and interests. Maybe you have extra properties that need attention. Perhaps you like to do odd jobs involving landscaping or something similar. It could be that you volunteer at a place that regularly requires the use of a pickup truck.
Or you could just enjoy the weekend excursion to the great outdoors. Even as big as Cincinnati is, there are plenty of great campsites and wilderness excursions very close by. Lake Erie is less than four hours away if you are more into the open water what better to traverse the Midwestern forests or take a day trip than in a used truck. It certainly has the capability. It definitely also has the utility to carry along most everything you need to make the weekend trip complete.
Surely, you wouldn't want to rent a truck for all of those needed occasions, especially if they are every weekend. Owning your own extra set of wheels would be greatly beneficial in the long run. You can still have your everyday vehicle to get to and work, but having that extra used truck for special occasions or circumstances will make every time you get into it feel exceptional. Think of it as a little treat to yourself!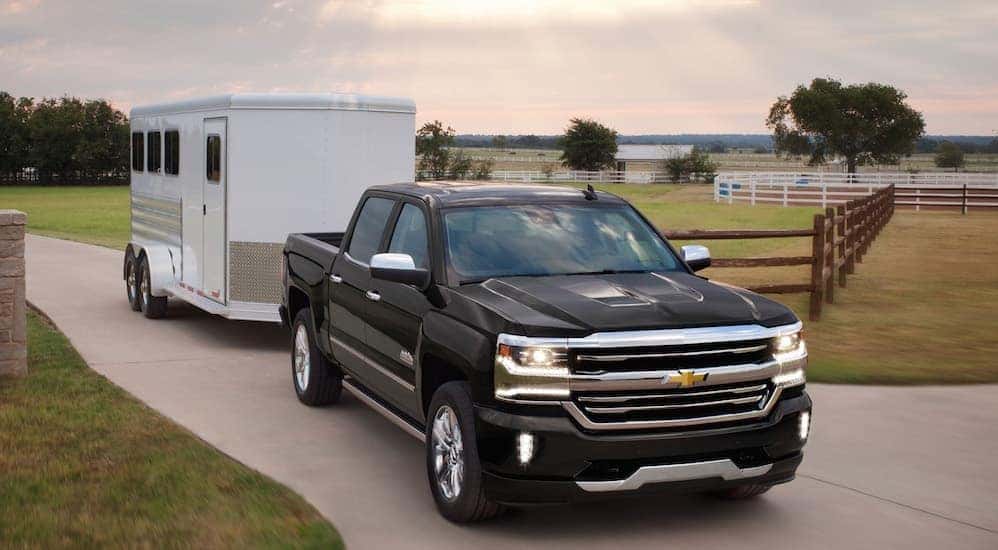 Safety Benefits
You might not be the only one in your family that could benefit from a used truck, however. Children who are turning sixteen are just itching to get behind the wheel of a car. Sometimes they share the family vehicle, but sometimes they can get to drive their own. If you are in a position to get your teenager a vehicle of his own, consider the benefits of a used truck.
The safety benefits of a pickup truck over a sedan or coupe are significantly greater. The same goes for trucks over most SUVs, as well. For one, they sit higher off the road than cars and compact SUVs. In the case of an accident, the damage to a truck will likely not be as direct as that on a car. The damage might will likely be lower on the body of the truck, which lessens the chances of serious injury in a crash.
Sitting higher off the road also offers a higher vantage point to see the road. Any advantage in vision can be significant, even if it only means improving reaction times by a fraction of a second. On the road, that fraction of a second can equal several feet, which could help lessen the severity of an accident, if not avoid it altogether.
Not Short of Modern Tech
Modern pickup trucks, like other body styles, also have a ton of technological features aimed at keeping the driver safe. These safety features include active and passive safety measures that help the driver pay full attention to the road and every other vehicle on it. These features are being added at an incredible pace with every model year, but many lifesaving features have been around for several years. In fact, some safety features that were once found only on high-end trim levels are now found as standard features across the board. One such feature is the rearview camera. This feature is particularly useful on a pickup truck, as it typically has more room behind it for blind spots.
One safety feature found on a lot of trucks, even used trucks, is Teen Driver. This feature keeps a record of the driving habits of whoever gets behind the wheel when the feature is activated. This includes everything from speed to frequency of safety measures activated. It also can be set to where the engine cannot be started until seatbelts are in use. These are just a few of the different levels of comfort you can enjoy when your teen is in your used truck, even if you aren't there, too.
Topping it Off
To top it all off, used trucks are a lot less expensive than brand new ones. You can easily get a used truck with all the utility, capability, and safety features you need for thousands less than a brand new one. At McCluskey Chevrolet, we have all kinds of used trucks crossing makes, models, trim levels, and year models. We invite you to come down and take a look at them and see which one best fits your used truck needs. We will see you soon!