Why Choose McCluskey Chevrolet?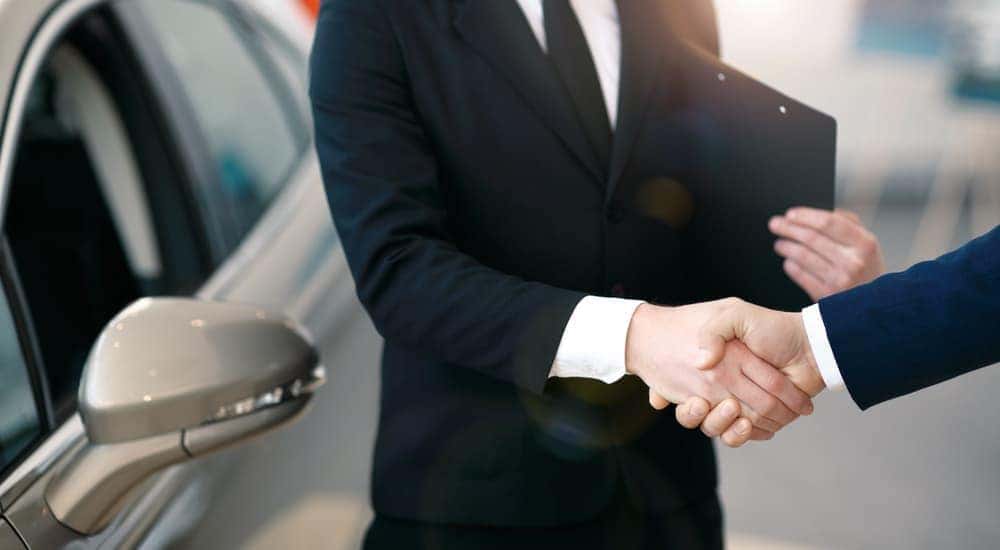 If you are looking for used cars for sale, Ohio has many options. However, do you really want to hunt through used car dealerships and personal ads in search of a vehicle that has not been abused and then deal with negotiating a reasonable price from people who do not have your interests in mind? Of course not. That is why here at McCluskey Chevrolet in Cincinnati, OH, we do our best to create a one-stop, hassle-free car buying experience. From our vast selection of high-quality vehicles to our friendly staff and customer-first policy, we have earned our top-notch reputation as the easiest way to buy a used car, truck, or SUV in Ohio. Here are some examples of what sets our dealership apart from the crowd.
Too Many Cars to Count
No matter what type of vehicle you are in the market for, odds are we have it. Although the internet has made finding used vehicles more accessible than ever before, we know that it is still far more convenient to visit a single dealership than to hunt down different used cars for sale across Ohio. And with over 500 used cars, trucks, and SUVs for purchase, McCluskey Chevrolet makes a great one-stop shopping experience. If you are not sure what you are looking for, we can show you a wide variety of popular models to choose from. And if you have already narrowed your choices down to a few different vehicles, visiting our dealership will allow you to compare them back to back and make a good decision when all options are still fresh in your mind. We have found that many of our customers like to go back and forth between different models, comparing features to make the best choice possible, which is simply not feasible when shopping from smaller dealerships.
And unlike used car lots, our inventory here at McCluskey Chevrolet spans all price brackets. Not only do we sell many high-value used vehicles priced under $10,000, but as a licensed Chevrolet dealership, we can also offer like-new vehicles with extended manufacturer warranties through our Chevrolet Certified Pre-Owned program. And if you are not sure if a used car is right for you, we, of course, have the full range of new Chevy cars, trucks, and SUVs available for your consideration as well. So do not waste your time scouring the internet and touring the state looking at used cars for sale, Ohio's best dealership is here waiting for you with more choices than you can count.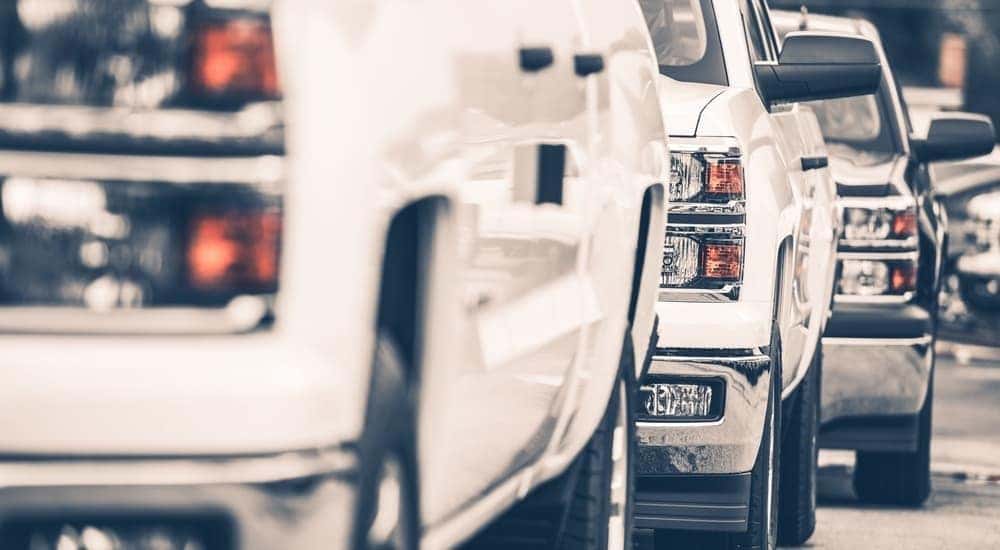 Certified Dealership Advantage
The advantages of buying from a certified dealership like us at McCluskey Chevrolet are far more significant than just having a wider variety of new and used cars for sale to choose from. We also adhere to a far higher level of quality control than you will ever find elsewhere. Every single used vehicle we sell has been thoroughly examined by our factory-trained service department before it is put on the lot. From our Certified Pre-Owned vehicles all the way to our bargain offerings, if you buy from McCluskey Chevrolet, you can rest assured that you are purchasing a vehicle that will not have any hidden "surprises" waiting for you after you drive off our lot. And, if, like many of our customers, you live in the Cincinnati area, then we will be here to keep your purchase running for years to come. Not only will our skilled technicians already be familiar with your vehicle, but we only use factory parts and procedures in our work to make sure that your vehicle will remain in optimal condition.
Our Team and Commitment
But the number one reason that puts McCluskey Chevrolet ahead of our competition and makes us the easiest way to buy a used car, truck, or SUV in Ohio is our team and culture. We know that a business will never achieve success by taking advantage of its customers, and we reject the idea that a car sale has to be a competition between buyer and seller. Here at McCluskey Chevrolet, we will always put you first. We try our hardest to not only give you the best selection of used cars for sale Ohio has ever seen at the lowest prices possible but to help you find the car and price that works for you. We know that our road to success has come from making the customer want to choose us over the competition, and we will do our best to keep you coming back to our dealership for all your future new and used car purchases. Our commitment to customer service holds true before, during, and after any purchase, you make from us.
Before your purchase, we not only offer an unmatched selection of vehicles, but we also do our best to make sure that you know exactly what you are considering. Every new and used car on our lot is advertised with transparent, haggle-free pricing so that you know our bottom line ahead of time. When shopping with us, you will never wonder what we want for a car because we tell you upfront. We also do our best to accurately value your trade-in, providing no fewer than three different tools on our website to estimate how much money you should get for it before you walk into our dealership. Finally, our salesmen are trained to be upfront when discussing the vehicles on our lot, making sure you know exactly what you are looking at and understand all the features that each car you are interested in does and does not have.
Once you decide to purchase a new or used car from us, our commitment to a smooth transaction continues to hold true. We do not play games with our pricing and terms; what you see is what you get. And no matter your credit score or income, our dedicated finance department will always try its hardest to find you the best available financing terms for your situation. As part of this effort to take care of our customers, we also offer guaranteed financing to all of our customers through our own Buy Here Pay Here program. If you choose this option, we will work together with you to find a way that allows you to afford the vehicle of your choice.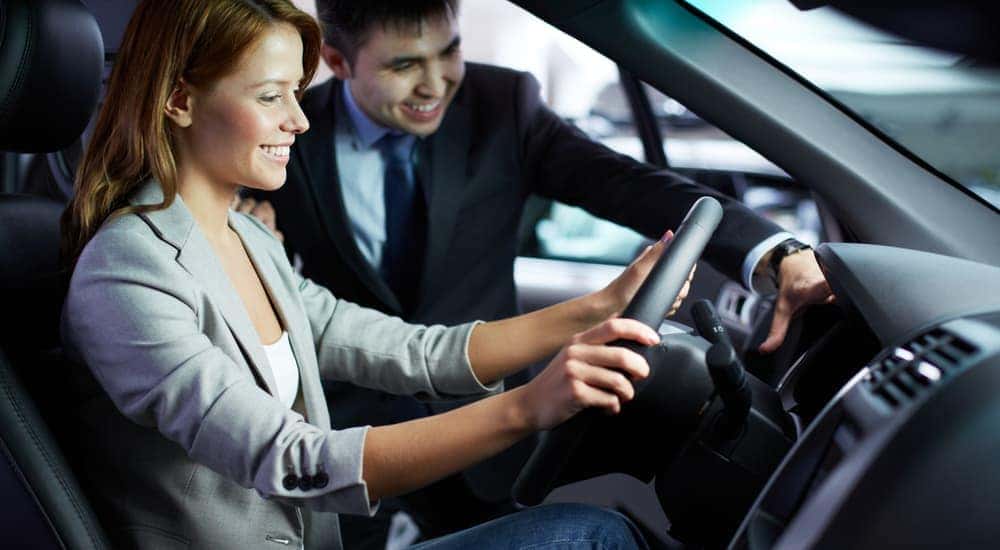 Experience the McCluskey Difference
Does all of this sound too good to be true? Then we invite you to visit our Cincinnati area dealership to find out first hand just how real the McCluskey Chevrolet commitment to customer service is. Whether you are in the final stages of buying a car, or are just considering the possibility of a new ride, allow our team here to help you take the next step. Feel free to call, email, or drop in – no matter what, we will be happy to talk to you and point you in the right direction. Out of all the used cars for sale Ohio has to offer, we firmly believe that we have the best selection available and that a visit to McCluskey Chevrolet is the easiest way to buy a used car, truck, or SUV that you will find.