Why You Should Bring The Whole Family Along For Your Next Quick Lube Service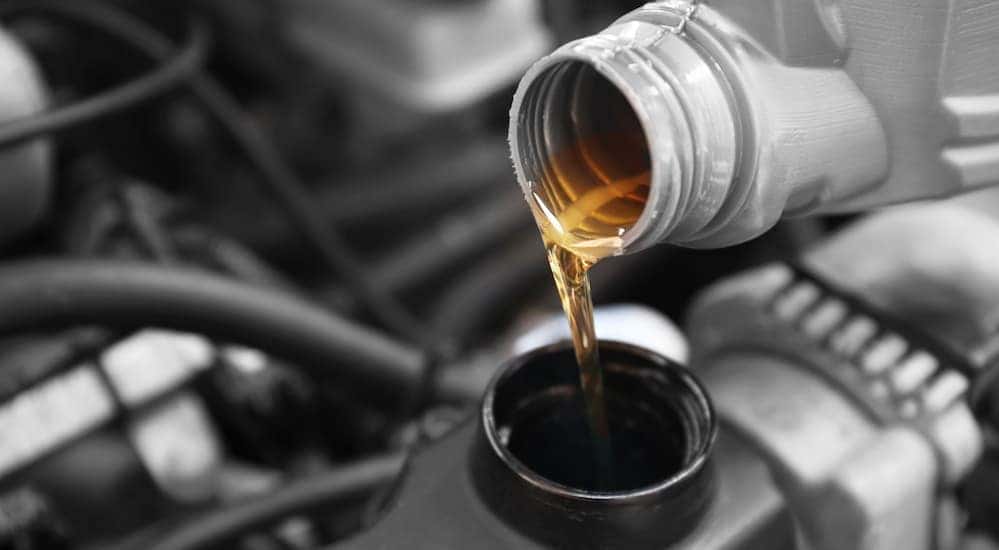 You'll never be bored while waiting in town for a quick lube in Cincinnati if you take advantage of the wonderful places this area has to offer.
Cincinnati is home to a variety of indoor and outdoor adventures, along with some amazing historical sites and experiences. So check out some of our favorite activities, all within ten miles of us at McCluskey Chevrolet.
Indoor Activities
On a rainy or snowy day, there are plenty of indoor entertainment options nearby.
Check out the Adrenaline Entertainment Center (right down the street on 4786 Fields Ertel Road) or the Skyzone Trampoline Park, located at 11745 Commons Drive in Springdale. Jump the day away and have a blast while bonding with your kids. High-quality trampolines, foam pits, rock walls, dodgeball, and battle beams provide fun for all ages – including adults. Plan ahead by signing their waiver online so you can jump right in as soon as you arrive.
Are you looking for more variety or for a trampoline park with laser tag and an arcade? Check out Lazer Kraze on 7082 Columbia Road in Maineville, just 5 miles away. Bring up to six players to participate in the fun game, Time Freak. This thrilling challenge is a competition to hit the most lighted buttons within 60 seconds. If you are traveling with a group or meeting up with friends, Lazer Kraze is the perfect indoor activity to keep kids entertained for hours. You don't even have to pack lunches- the snack bar includes pizza, making it an easy choice for families.
Do you have a train enthusiast in the family? EnterTRAINment Junction on 7379 Squire Court in West Chester is part museum, part indoor theme park. It's home to the world's largest train display and popular A-Maze-N Funhouse. Enjoy rides, impressive displays, and interactive activities all year round. EnterTRAINment Junction combines learning with play. It's the perfect opportunity to explore history, math, and science outside of the classroom.
Another great indoor activity is an Escape Room. Test your ability to ESCAPE at one of the many different Escape Rooms nearby. Escapology at 9527 Fields Ertel Road in Loveland, Houdini's Room Escape 9309 Montgomery Road in Cincinnati, or Escape The Room Challenge at 7391 Squire Court in West Chester, are all sure to sharpen your teamwork and problem-solving skills. Work together with friends, family members, or coworkers to decipher the time-sensitive directions and clues so you can beat the game.
Feeling low on energy? Perhaps instead of running around or thinking too hard, you'd prefer to relax for a few hours at the movies. Stop by Regal Cinemas at 5500 Deerfield Boulevard in Mason for comfortable stadium seating while you catch the latest pictures on the big screen.
Outdoor Activities
When the weather is good, check out these attractions for a day trip that everyone will enjoy.
The Voice of America Park in West Chester is a must-see location. With 435 acres of trails, lake, grassland, and natural meadow space, there is lots to do for both humans and dogs alike. Bring your pet to the Wiggly Field Dog Park or plan a day of fishing, boating, cricket, strolling, or picnicking. See beautiful local birds at this "Important Birding Area" designated by the Audubon. Take to little ones run and climb on the playground. In winter, enjoy sledding on Chill Hill. Free WiFi is available if you want to take advantage of the park for your remote work location. For those who live in Butler County, admission is free. For non-residents, it's $5 for a day parking pass or just $10 for the whole year.
If you would like to enjoy a day of biking, Loveland Bike Rental is available seven days per week from mid-May through late August, and on weekends through November. Rent a traditional bike or try a recumbent bike, tandem bike, or a bike with a trailer. All rentals come with a helmet. All you need to bring is a good pair of sneakers. Kids bikes are also available. See their location at 206 Railroad Avenue in Loveland to pick up a bike and ride.
On a day out with older children (or just adults), check out the City of Mason Golf Center. Located at 6042 Fairway Drive in Mason, this public golf course offers something for everyone regardless of expertise. It's a well-maintained and highly rated golf center. The small restaurant includes outdoor seating with evening entertainment on certain nights. Alcohol is also served, so you can sit back and enjoy a relaxing meal on the deck.
Interested in boating? Coast on the Little Miami River with Loveland Canoe and Kayak. Rent a boat at their facility located on 174 Karl Brown Way in Loveland. Whether you want to take a short trip or stay out for a long afternoon, Loveland Canoe and Kayak will provide you with the proper gear. Pack a lunch or walk downtown after boating to check out a new restaurant in town.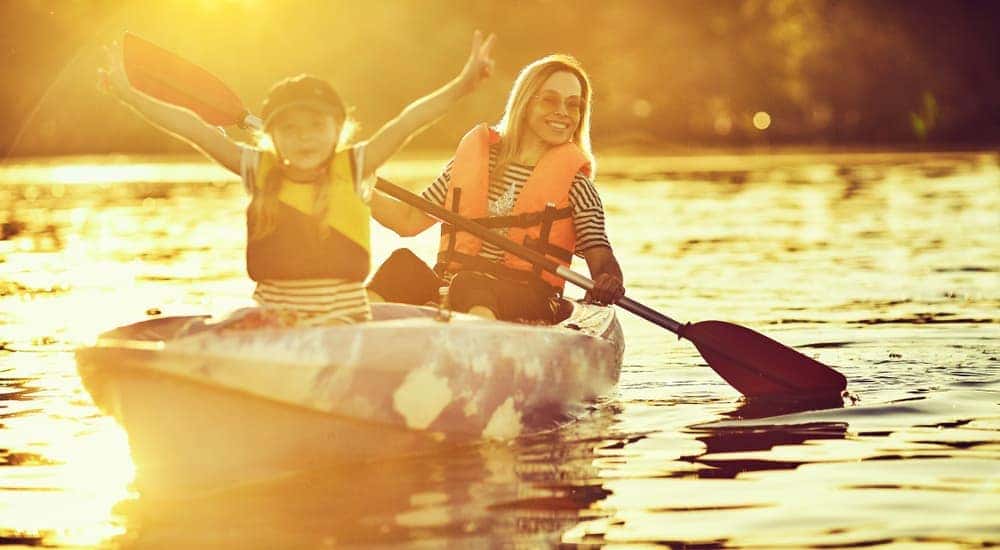 Explore The Local History
Learn about Ohio's captivating American history by visiting these engaging sites.
Go back in time at the Heritage Village Museum on 11450 Lebanon Road, Sharonville. Experience life as it was in Ohio during the 1800s with guided tours and period actors to set the scene. Events throughout the year include Breakfast with Mother Christmas, Paint the Village, and trick-or-treating at the Haunted Village. Find details about parking, seasonal hours, and ticket rates on their website.
On 207 W Church Street in Mason, you'll find the Mason Historical Society Alverta Green Museum. Hours are limited, but admission is free. If you call ahead for an appointment, you can go anytime. The museum is an 1890's Victorian House built by Former Mayor of Mason, William C. VanFossen (elected in 1892). It's filled with local antiques and artifacts that make for an interesting and unique visit.
For a mystical day trip, stop by the historical Loveland Castle at 12025 Shore Drive. Learn about Sir Harry Delos Andrews and the Knights of the Golden Trail. The Castle Gardens showcase a variety of herbs and flowers from the 10th century through the present day. Picnic by the river, enjoy games and puzzles from the dark ages, hear castle ghost stories, view unique architecture, and see real swords and weapons from the past. With so much to do at the castle, you can easily spend a day exploring all that it has to offer.
Explore Cincinnati
When you live in a particular location for an extended period of time, it's easy to lose sight of all of the interesting places to visit and wonderful things to see and do. Next time you're waiting for a quick lube, try exploring Cincinnati as a tourist would. With endless opportunities to play, interact, create, and learn, you should never feel bored again while running errands around this beautiful city. Spending quality time with family at our many natural and man-made attractions can turn a mundane chore into a memorable day. Whether you stop for a quick jump into a trampoline pit, pop by a new museum or imagine that you're living in another era, Cincinnati is a unique place with something for everyone.