Why You Should Choose a Certified Pre-Owned Chevy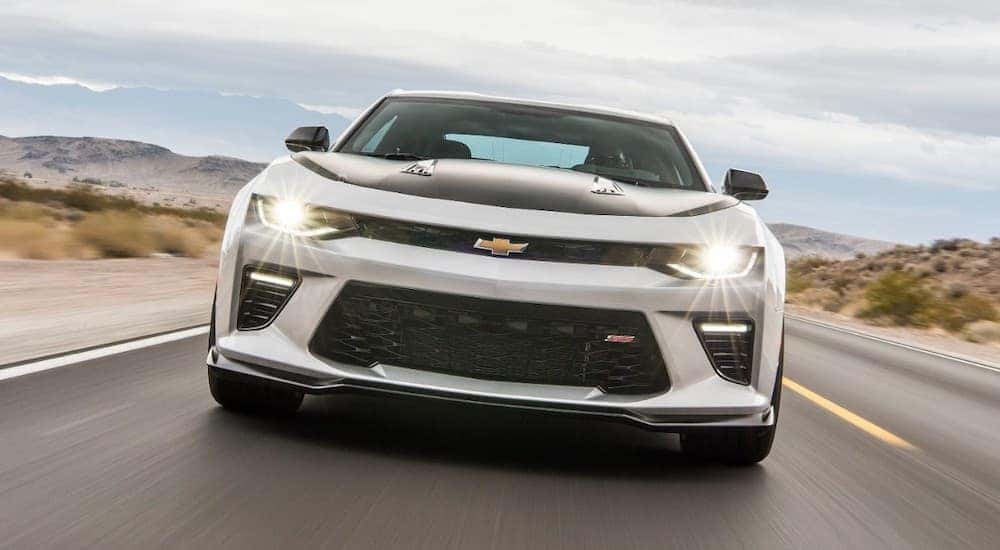 Years ago, if you wanted to buy a vehicle, then you had two options: either buy it new from a dealership or buy a used model. Each of these options presented certain advantages but also certain drawbacks, which could make shopping for a vehicle pretty stressful. With the rise of Certified Pre-Owned cars for sale in Cincinnati, OH, a new option has become available that offers many of the advantages of each of the previous choices and eliminates some of the drawbacks.
If you need only one reason to choose a Certified Pre-Owned or CPO vehicle, then consider this: more peace of mind for less money. Here at McCluskey Chevy, we are proud to offer an excellent selection of Certified Pre-Owned vehicles for sale that you can choose from, but you will notice the inventory is quite a bit smaller than our used vehicles overall. That is because not every car, truck, or SUV out there can qualify to become a CPO vehicle, only the very best and most recent models.
Still want more reasons why you should choose a Certified Pre-Owned Chevy over your other options? Then consider the following steps needed for certification and the advantages of a CPO vehicle…
Certification – Recent Models Only
Several different criteria have to be met before Chevy will offer a Certified Pre-Owned car for sale here at McCluskey Chevy or anywhere else. First of all, the vehicle must be a Chevrolet, Buick, or GMC model, which makes sense since they will only certify the vehicles they produce. Just as importantly, the car must be within 6 model years of the current year, so older vehicles cannot be certified. The maximum number of miles that a vehicle can have on it to be certified is 75,000 – so all Certified Pre-Owned cars for sale are relatively new and have been driven lightly.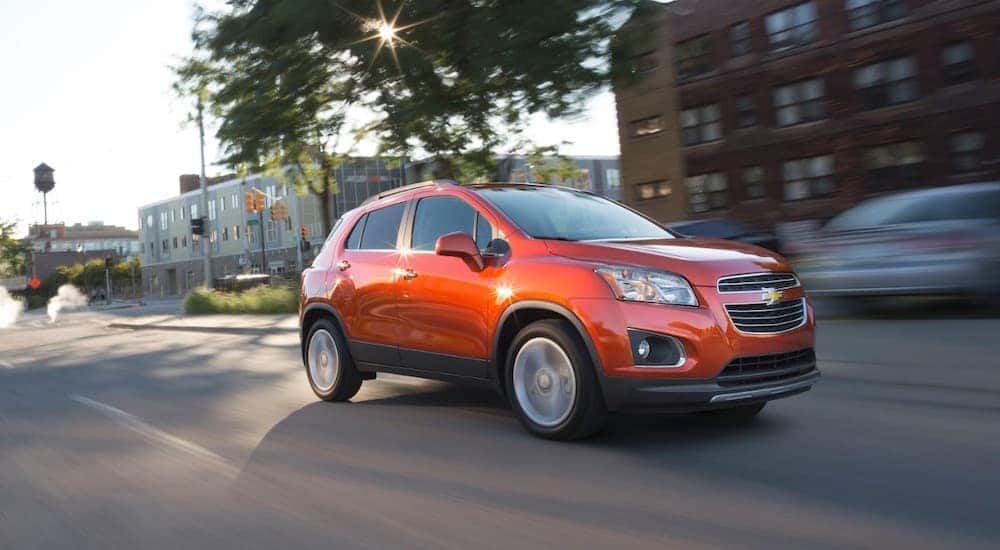 Certification – The 172-Point Vehicle Inspection
One of the most important steps of the entire certification process is the rigorous and methodical inspection conducted by Chevrolet. Before they offer a Certified Pre-Owned car for sale, it must pass a 172-point inspection that looks at virtually every aspect of the vehicle. They inspect the outside of the vehicle to make sure it is in excellent condition without any major body damage.
The Chevy inspection includes the mechanical and electrical systems of the vehicle, looking at the brakes, engine, and transmission. All of these components must be in the best condition possible and as close as the vehicle can be to brand new. Finally, the inspection moves inside the vehicle to make sure that the interior systems, features are working properly, and that no major damage has been done to the inside of the car. All of this is done by a team consisting of specialists in the vehicles they look at during the inspection.
Certification – Reconditioning and Repairs
Finally, any issues that arise or are found during the certification inspection must be addressed and repaired or reconditioned. Any damage that is found inside or outside the vehicle has to be repaired and made to look as good as new. If any systems are not working properly, then repairs are done to them as well. Overall, the entire process is designed to ensure that all Certified Pre-Owned cars for sale are in the very best condition possible.
This repair and reconditioning process includes taking care of any passed recalls that may have been issued for a vehicle. That way you know that if there have been any issues with parts on a car, then it is actually in better condition than it was when it was sold as new. This must be carried out by a dealer before the CPO car can be offered for sale.
Advantages – Two Factory-Backed Warranties
While the certification process is designed to ensure that only the best vehicles are offered as Certified Pre-Owned cars for sale, the advantages extend beyond that. Eliminating older vehicles in bad shape is fine, but real peace of mind from buying a CPO vehicle comes with the two warranties offered on them by Chevrolet. That's right: these are factory-backed warranties, not dealer offers, so they are honored everywhere.
The first is a 6-year or 100,000-mile limited powertrain warranty valued at $500, which is offered along with a 12-month or 12,000-mile limited bumper-to-bumper warranty valued at $1,250. Both of these warranties are included with a $0 deductible, and they are completely transferable.
Advantages – Scheduled Maintenance
When you purchase a Certified Pre-Owned car for sale, you also get two included maintenance visits with us here at McCluskey Chevy. These can be used within your first two years or 24,000 miles of owning the vehicle and include oil and filter changes. During these maintenance visits, we will also perform a free multi-point inspection to make sure everything still looks good on your vehicle.
Advantages – Vehicle Exchange Program
Peace of mind can come in many different forms. While knowing all Certified Pre-Owned cars for sale here at McCluskey Chevy have been inspected by the manufacturer and come with factory-backed warranties is great, perhaps the best peace of mind comes from knowing that you can change your mind. Every CPO vehicle from Chevrolet comes with a 3-day or 150-mile exchange offer on it.
If you choose a CPO vehicle and decide that you do not like it, within either the first three days or 150 miles, you can bring it back and exchange it for another Certified Pre-Owned car for sale. The reason you changed your mind doesn't matter: maybe you woke up the next day and realized you didn't like the color, or you found out you need something a bit bigger. Whatever the reason, you have a window to make sure your choice is the right one, or come back to exchange it for a different CPO vehicle.
Advantages – 24/7 Roadside Assistance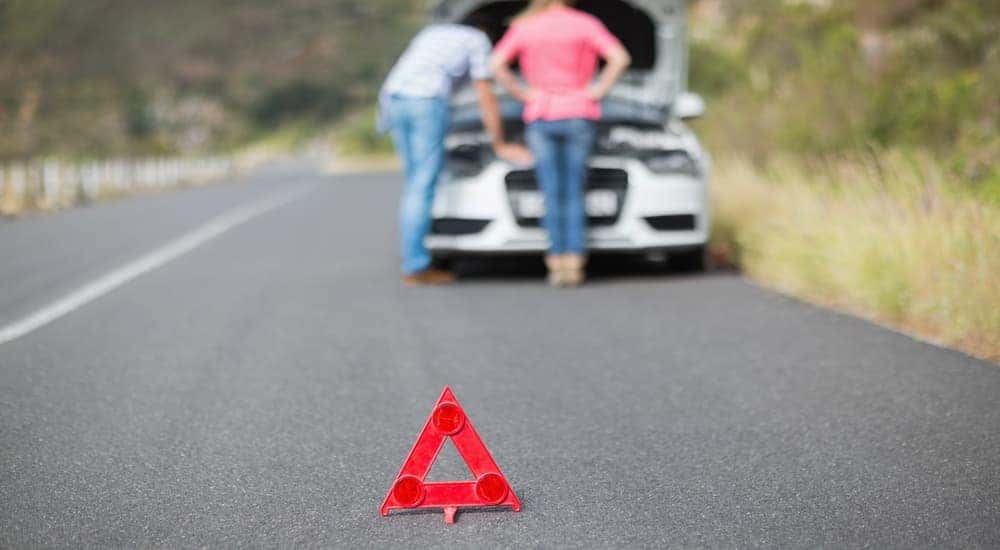 Every Certified Pre-Owned car for sale here at McCluskey Chevy comes with 24/7 roadside assistance for the duration of the factory-backed powertrain limited warranty. This roadside assistance can be used anywhere you need it and includes courtesy transportation when necessary. It's just one more way that choosing a CPO vehicle gives you the kind of peace of mind that you do not get with other used models.
Best of Both Worlds
Ultimately, this is what choosing a CPO model is all about. You get the peace of mind that is typically only available with selecting a brand new vehicle, but at a lower price more in line with a used model. Since Certified Pre-Owned vehicles for sale are inspected and backed by Chevy directly, they are like new and warranties offered are as good as they can be. But one more thing…
At McCluskey Chevy, We Go Even Further!
While all Chevy Certified Pre-Owned cars for sale include the inspections and advantages above, here at McCluskey Chevy we take things one step further. Every vehicle we sell comes with our own lifetime powertrain warranty for as long as you own it. That is, of course, in addition to the fantastic limited powertrain warranty offered by Chevy on their CPO vehicles. We are the only dealership in the Greater Cincinnati area offering this kind of peace of mind for you, and it is provided without time or mileage restrictions.
Quality vehicles, peace of mind, and customer satisfaction: that's what buying a car should be.